As remote work takes center stage, DistantJob is looking at which industries, companies, and job titles are employers favoring most when hiring remote candidates in this series of articles "Who Hires Remotely, Anyway?". If you want to see how you can hire the best remote candidates, get in touch with us now.
When it comes to hiring remote workers, company size is not a parameter. Technologies, particularly web- and cloud-based platforms, have evened out the playing field. Now small- and medium-sized companies (SMBs) can compete with the biggest to acquire the best global talents, gain competitive advantages by means of intellectual diversity, and streamline their businesses to increase their ROIs.
While the companies hiring the most number of remote employees might be big corporations, SMBs are well in the fray. What is more interesting, however, is the percentage of employees in a company that works remotely. And this number for SMBs is often greater than those of corporates.
Still, the 'scale of remote hiring' is a wide-ranging one. That is, on one spectrum is companies with 1-2 remote employees. And on the other is companies that strictly hire full-time remote employees.
This quote from the fully-remote website design company, 10up, sums up why remote is gaining so much traction with employers:
"The best talent isn't found in a single zip code, and an international clientele requires a global perspective."
Remote Hiring By Company Size
Big Corporations Hiring Remote Workers

Corporate goliaths have been crucial in the remote hiring mechanism for a while. But now they're embracing a newer standard.: that of becoming mostly or entirely remote.
Given their size, sure that's a big burden. So, many are doing the next best thing – making some departments within their organizations mostly or fully remote.
Another noticeable trend amongst the big wigs is that they're definitely not shy of hiring from anywhere across the globe. And not just from places where they have offices.
Here are a few examples of the way big companies are hiring remotely:
85 percent of Cisco's employees work remotely on a regular basis
50 percent of Ultimate Software's employees work remotely 20 percent of the time
30 percent of NetApp's employees work remotely part of the time
18 percent of QualComm's 18,000 employees telecommute
com writers work from home
Both JetBlue and United Airlines allow all their flight agents to work remotely
Mozilla hires freelancers and full-time remote positions
Corporate giants, SAP and Appen, hire remote employees from all over the world
Automattic (the company that created WordPress.com) provides employees a monthly $250-stipend to help them work remotely
Baxter Healthcare recruits remote workers to digitize healthcare records
The blog Working Mother, lists 100+ corporates where three-quarters of all employees work on flextime. The list includes Allstate, Dow Jones, Ernst Young, Eli Lilly, Capital One, DuPont, and Bank of America.
Small- and Medium-Sized Businesses and Startups Hiring Remote Workers

This is where the proverbial rubber meets the road. If, as an SMB, you've ever thrown shade on remote hiring – thinking it's just not for a business of your size or means, check out this list.
In this Google Worksheet compiled by Remotive.io, you'll find a list of 600+ startups that currently have remote employees. (A side note: we found an older version of the list from 2017 that contained 200+ startups. Even if it's very ad hoc, just going by the number of companies on that list we can get a sense of how quickly remote hiring is growing.)
Go ahead, take a look at the list and particularly the 'number of employees' column beside the name of the companies. Employee numbers range from 1-10(!), 51-200, 201-500, and 501-1000.
So? No company is too small to hire remotely.
Where are they located? USA, UK, Switzerland, New Zealand, Portugal…..Denmark, India, France, Singapore…pretty much no country left behind.
What sort of companies? All-in-one telecom solution, 3D printing, German-speaking agency, hyperlocal real estate website, flight planner, educational startup…..we could go on. There's no end to products or services, it seems and they're all hiring remotely.
Lesson? Your business is NOT an exception to remote hiring. Whatever doubts you have, squelch them now because your company is more than ready to go remote. And very likely it will become compulsory in the future.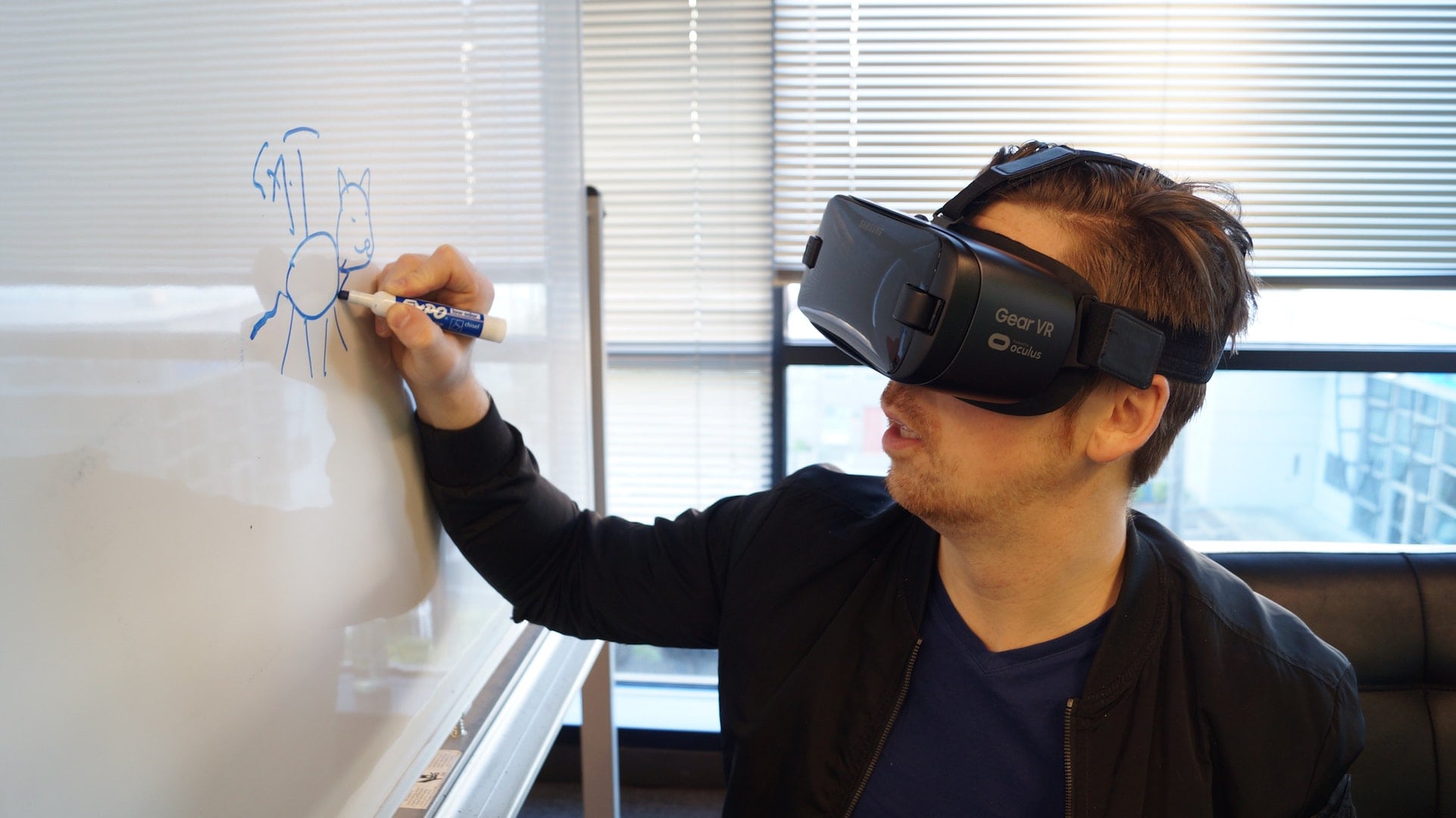 The Top Companies Hiring Remotely
According to FlexJob's annual survey, there has been a steady rise in remote job postings in the past five years. The survey lists and analyzes the top 100 companies (from their cache of 49,000 companies) that posted the most remoted-friendly jobs on the site. Of course, among the leaders on the list are Amazon, Dell, Appen…
Many other IT companies, healthcare companies, education institutes, recruitment firms, a few state governments (Florida and Washington) also made the list – as is indicative of the top industries for remote hires.
But upon studying the list for ourselves, we unearthed a rather surprising fact. Only 29 of the companies on the list made it in the top 100 for all five years. This means the other 71 companies must have increased their remote hiring to have made the list.
Conclusion? In the very least, these companies wouldn't have embraced remote work with such fervor had it not been a business-savvy decision. And a whopping (at least) 71% of the companies realized those benefits of remote work.
But we hear you, the number of remote hires in a company is a volatile thing. So, check out a live ranking from Remote OK that shows the top 100 companies that hired remotely in the past 12 months.
Remote Hiring In the Federal Government
We especially wanted to add a section on remote work in the Government as a way to assure you of its rightness, if you will.
A report (PDF) from the United States Office of Personnel Management entitled Status of Telework in the Federal Government, Report to Congress, Fiscal Years 2014 – 2015, states that "In recent years, the federal government has begun to embrace work flexibility more than ever before…telecommuting Federal Government jobs are now commonly seen."
The Acting Director of Office of Personnel Management (OPM), Beth F. Cobert says "…telework is enabling agencies to achieve outcomes such as recruitment, retention, performance…and cost savings. Most agencies met at least one of their telework participation goals, and agencies increased their goal-setting activity for nearly every outcome area addressed in the report."
A few Federal Government agencies that hire remotely include GSA, DOT, SBA, USDA, Department of Interiors, and U.S. Treasury.
Companies That Are Fully Remote
Fully-remote companies have different models from traditional companies in many ways. Of course, they only hire remote employees and from all over the world. These companies have a relatively flat organizational structure. They do away with productivity-stealers like office gossip and politics. And they place extra emphasis on team-building, corporate culture, and transparency.
Here's a list of companies that are fully remote. List compiled from here, and here.
Web tools, design, software development, IT consulting: 10up, Aha!, Arkency, Articulate, Automattic, Buffer, Doist, Edgar, Genuitec, GitLab, Groove, Hubstaff, InVision, Modern Tribe, Rocana, Trello, Toggl, Toptal, YNAB, Zapier,
Marketing, sales, and data solutions: Fire engine RED, Scrapinghub, PartnerCentric, Close.io, Hotjar
Job placement: FlexJobs
Blogging platform: Ghost
Digital magazine: How-to Geek
Database: Knack
Healthcare: TrustHCS
Finance: Student Loan Hero
Business development: Clevertech
Custom prints:com
As an almost-entirely-remote company, at DistantJob we've experienced firsthand the sheer tangible and intangible benefits of this sort of work. This quote from the fully-remote design collaboration company, InVision deeply struck us:
"With a distributed team, we can hire the smartest people no matter where they live and keep them if they decide to relocate."
If you're ready to work with the smartest people from around the globe, all you have to do is ping us.