When you think of successful people in the tech industry, it's probably personalities like Steve Jobs, Bill Gates, Jeff Bezos, and Elon Musk who come into your mind. What do all have in common? Besides building billionaire tech empires, they are all men. We have a hard time thinking of successful women in tech. Names such as Ada Lovelace, Grace Hopper, Annie Eisley, and Radia Perlman are some of the women who have changed the tech world but haven't received much recognition.
Even though we live in modern times, there is still a lot of discrimination happening. Diversity, for many companies and startups, consists of a nine-letter word instead of a cultural value.
What Benefits Could a Diverse Workforce Bring to a Tech Organization?
What do most (if not all) tech startups have in mind when they start their business? To challenge the status quo. Tech companies who don't innovate, perish. That's the harsh reality that makes this industry extremely competitive. Yet, some companies aren't aware that diverse teams are one of the keys to innovation.
Here are the main reasons why diversity in tech organizations is highly beneficial:
1. Innovation
Having a team with people from different backgrounds, ethnicities, and genders provide new perspectives and ideas —also, ways of approaching problems with different types of solutions. For example, let's take the case of developers. If you have a team where all have similar approaches, then whenever they face a big coding problem, they will have a harder time solving it. They will panic exactly as they would if zombies took over the world. But if you have a diverse team, problems get solved in ways you didn't even think were possible.
2. Creativity
It's harder for creativity to bloom in homogeneous teams (people with the same ideas, thoughts, and processes). These kinds of groups always reach the same conclusions because they all think alike. In diverse teams, this never happens. Because they think so differently, they continuously challenge themselves, bringing new approaches, ideas, and solutions to the table.
3. Better Talent
There are more than 20 million developers in the world. And every year this number increases. This growth comes with an added challenge to recruiting because it's harder to find talented developers who also fit into your culture.  Yet, if you are always looking to hire the same group of people with similar backgrounds, it gets even more difficult. For example, if your recruitment process is based around sourcing local talent, you are missing some of the best developers out there.
4. Increase Employee Engagement
No employee likes being in a work environment where they feel they can't progress. Everyone wants to feel appreciated and continuously challenged to improve. In tech industries (more than any other sector), employees need to develop new ideas. When it comes to companies that encourage diversity and are open to listening to new ideas, employees feel valued. And this makes them to increase their employee engagement and to work harder.


Gender Diversity in a Tech Startup
Finding women in tech is like trying to find the missing pair of socks after washing your clothes: almost impossible. Unfortunately, the IT industry is a hard field for women, and gender diversity is almost utopic.
The infographic below shows women in technology statistics and why gender diversity is important in the tech industry.


How to Attract and Hire Women in Your Tech Startup?
If you are interested in having more women on board and increasing your diversity, you are on the right track as an entrepreneur. Take us as an example, we've been a remote recruitment agency for more than 10 years, and in our company, we encourage diversity at all levels.
Plus, women are taking over the company (Literally)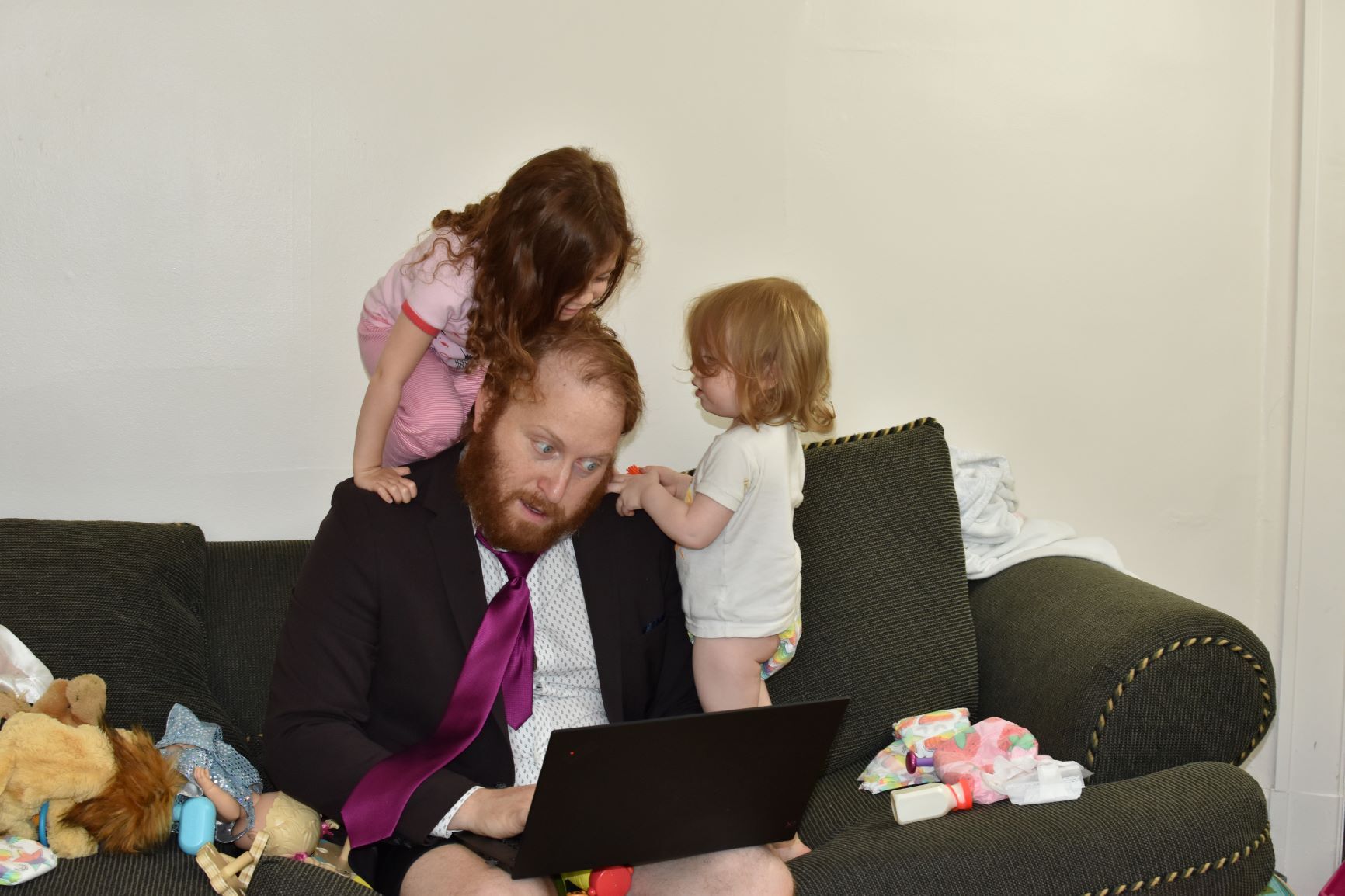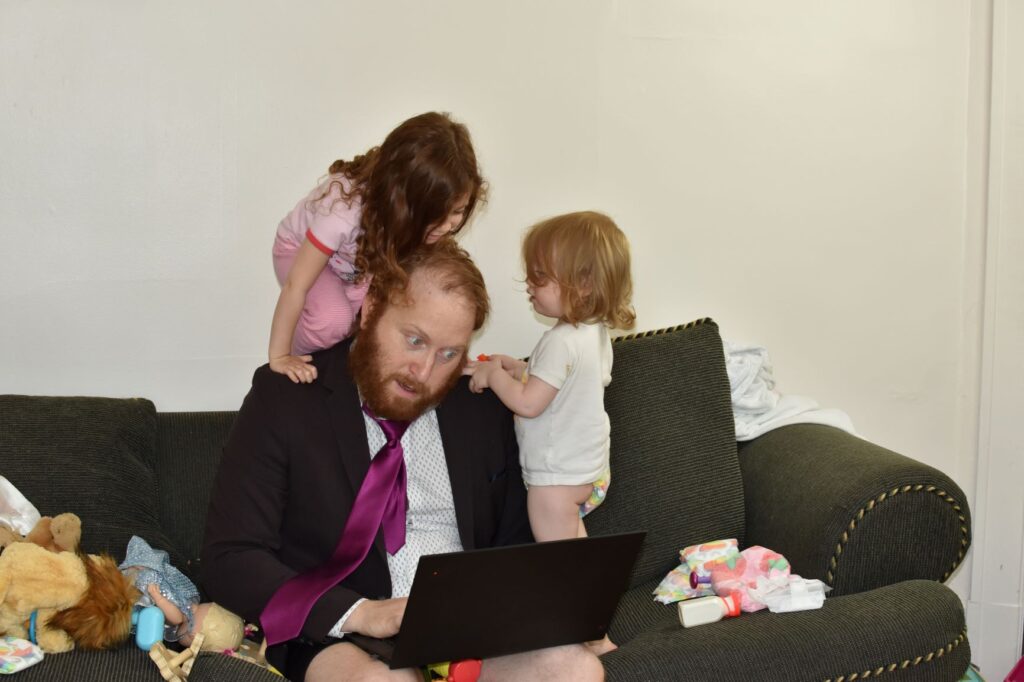 For instance, Sharon Koifman, DistantJob's President and Founder, was overthrown by Women (aka his daughters). Just kidding, but a fun fact about our company is that we do have more women than men across several departments.
If you just started this incredible path of entrepreneurship and are wondering how to boost diversity with hiring more women, here are some useful tips and strategies:
Rethink Your Job Description
Small changes make big differences. Many tech companies tend to use exclusive language in job descriptions. For example, they include expressions such as "hacker" or ambitious" that don't attract women the same way expressions like "hard worker" or "commited" do. Some companies imply that developers are only men by using "he". So be careful about this aspect when writing down your job description. Another tip is separating the necessary skills from the desired skills. Studies prove that men tend to apply to jobs if they have at least 60% of the requirements. Women only apply if they have 100%.
Change the Way You Recruit
Or, in other words, recruit wider and wiser. This means: don't only focus on one physical location, and try remote sourcing instead. You'll be working with a wider pool of talent. If you want to encourage diversity and go directly into sourcing women, there are plenty of platforms such as LinkedIn or Facebook, where there are plenty of women seeking tech jobs.
Have an Interview Strategy
Interviews should never be improvised, especially when you are trying to increase diversity in your startup. We all have an unconscious bias that leads us to act before analyzing things. When we recruit without a structure or process, we tend to favor candidates by our similarities. For example, imagine you have two candidates for a job position. But one of those loves How I Met Your Mother (like you do) and has two cats (same as you). You will likely get along more with this candidate and think he/she is the right person for the job. But with standardized interviews, you'll apply the "may the best player wins" motto. This is the fairest way of analyzing answers and to choose which candidate is the best, whether it's a woman or a man. 
Equal Payment
Women like feeling their work is valuable. The wage gap is so huge that it seems like men have special powers that women don't. There are so many companies that pay men much more than women who do the same job. So, offering women equality in terms of payment will be a huge boost for them to accept that job.
It All Gets Down to Culture
The most important thing your startup should have to be successful is a great culture. If you truly believe in diversity to all extent, this belief will translate into your culture. And the people you hire will believe it as well; it's all contagious. Women will want to work in your startup because they realize that their ideas will be appreciated, and diversity is embraced.
Increase Talent in Your Startup
A company's success is the consequence of having the right team on board and having employees who believe in what you believe. We know recruiting is hard; we've been in this business for more than 10 years. So we want to give you a hand. We can take care of headhunting and recruiting the best developers who have the tech skills you are looking for. Employees who understand your workplace culture and believe in it. The best part? Because our team has IT recruitment experts, we can identify the best 5 candidates for you to choose from.