In today's job market, it's important to hire people not only with the right skills but also that fit well with your company's culture. Finding these people can sometimes be a struggle. The good news is that through recruitment platforms, companies can get in touch with the best global talent in a more fast and cost-effective way.
In this article, we'll go over some of the best online recruitment platforms and what features they have that will help you find the talent you need.
When it comes to headhunting tech talent, the challenge is even bigger. If you're looking to find the best remote tech candidates, you're in the right place. At DistantJob, as a top remote recruitment agency, we have more than a decade of helping companies hire the best candidates on a global scale. Let's get started today!
Tech recruitment platforms usually fall into two distinct categories (although some offer both services): Applicant Tracking Systems (ATS), which help in every step of the hiring process, from listing the job to screening and selecting possible candidates, and Candidate Relationship Managers (CRM), which keep track of potential candidates for future job openings.
We hope you find a solution that fits your small business among these top hiring platforms. Let's get started!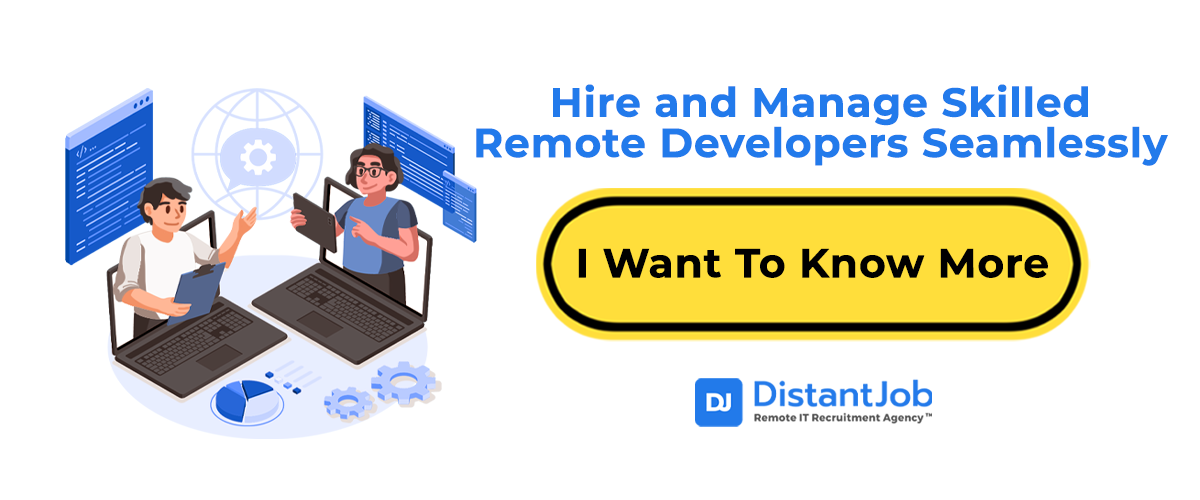 1. iCIMS
iCIMS works as both an ATS and a CRM, depending on your needs. It also provides several other complementary services that help make it one of the most complete online recruiting platforms. All of these can be combined to form a custom package that is tailored to your needs.
iCIMS provides solutions catered for various industries, namely Construction, Finance, Healthcare, Manufacturing, Retail, Software, and Transport. They also have solutions for temporary workers, making it an excellent solution if you're a business that needs seasonal workers, such as hotels.
iCIMS has over 4000+ customers and 24 million platform users worldwide, making it one of the most used on this list. With clients like Microsoft, Uber, UPS, and IBM under its belt, you'll definitely want to check them out.
Offered Services
Applicant Tracking System
Career Sites: Allowing clients to set up a job site so candidates can review open positions and apply to them.
Candidate Relationship Management
Digital Assistant: Uses AI to provide automated self-service, qualification screening, and interview scheduling.
Employee Onboarding
Opportunity Marketplace: a tool that helps you retain employees by providing them mobility and growth options within the company.
Marketing Automation
Text Engagement: Enhance the recruitment process by engaging with candidates on their preferred platform for chat and/or texts.
Video Studio: Options to have your employees' record videos talking about the aspects of the company and its culture they find the most captivating. You can then edit these videos directly in the app and use them to promote your company on social media or to embed them on emails sent out to candidates.
Analytics & reporting
AI & ML: Uses the latest technology to help pair up candidates with the best job opportunities.
Dynamic Talent Profile: Keeps track of your candidate's information and experience all in one place so you can make better decisions when hiring.
Pricing
Subscription-based, starting at $1700 per month. You'll have to negotiate with the sales team for the custom price of your solution package.
2. LinkedIn Talent Solutions
Besides being one of the most popular social networks for professionals, LinkedIn also uses that network to provide information and hiring tools for companies in the form of LinkedIn Talent Solutions.
LinkedIn has over 750 million active members (and growing), a huge pool of talent to be sure. If you want to find a candidate with the right expertise and skills, LinkedIn probably has one of the most extensive hiring pools available, making it one of the best-recruiting platforms in terms of pool size alone. It offers its services to many high-profile tech companies, such as Amazon, Dropbox, and others such as Nestlé, Siemens, and Unilever.
Offered Services
Talent Insights: Provides a platform with valuable insights about both your available talent pool and that of other companies, giving you avenues of growth for your current employees or possible future job openings.
Jobs: A job posting board that has embedded tools to help filter out candidates so you can choose and interview the best matches for any given position.
Recruiter: A tool to tap into LinkedIn's network to find and establish initial contact with the most fitting candidates for any position you may have.
Talent Hub: LinkedIn Talent's ATS
Recruitment marketing: Allows companies to set up targeted ads on LinkedIn itself or create web pages to boost potential candidates' engagement.
Learning: Provides courses that can teach your employees new skills or reinforce their existing ones. You can also set up a custom learning track featuring company videos that will help new employees start working with the right foot.
Glint People Success Platform: A fully-featured platform that allows you to screen your employees for feedback and opinions on their current situation at work or the company overall. It also helps you take action and provide tools for your workers to improve their conditions, as well as focus on Diversity, Equity, and Inclusion (DEI) strategies.
Pricing
Custom, depending on the company's needs. You'll have to talk to their sales department to get an estimate of the price range your solution will entail.
3. Zoho Recruit
Much like iCIMS, Zoho Recruit can function as both an ATS and a CRM. It offers very flexible and affordable plans that allow you to expand on the capabilities of the service as your company needs them.
Zoho Recruit has more than 8000 businesses using its platform, including Allianz, Bosch, and Deloitte.
Offered Services
Candidate sourcing: Identifies and connects with potential candidates for a current or future job opening.
Job advertising and Social Recruiting: Broadcast your job openings to several of the most prominent job boards and social networks on the internet, including LinkedIn, Monster, OLX, and Twitter, and even show up in Google searches.
Careers site: A fully customizable web page to show all your company's job openings, with the option for candidates to apply.
Source boosters: Search through several job boards for people with specific characteristics and review them all in one place.
Employee referral: A tool that allows your current employees to offer potential candidates for job openings.
Hiring pipeline: A highly customizable widget that gives you a bird's-eye view of all your department´s hiring processes.
Resume management: Includes a resume parser to help recruiters save time and instantly get information into the recruitment database. Can also import candidates' information from websites such as LinkedIn profiles.
Hiring analytics: Allows you to filter which sources of candidates are the most reliable when trying to find quality employees, and track important recruiting Key Performance Indicators.
Assessments: Give your candidates assessments or tests and compare their scores based on the responses given.
Video Interview: Allows you to either interview candidates with one-way video interviews, where both candidates and recruiters can conduct a synchronous interview over video recordings, or live video interviews through Zoho's built-in video conferencing tools.
Blueprint: Create sequences through a drag-and-drop tool that automates your recruitment processes.
AI Recruitment: uses Artificial Intelligence to help recruiters identify talent during the hiring process, allowing for a refined selection of candidates.
Offer letter: Allows recruiters to create offer letters with custom templates and important attachments and then track to whom they send them.
Onboarding: Allows recruiters to promote candidates to employees, validating their recruitment efforts.
Pricing
Zoho has 4 tiers of pricing for their monthly subscriptions:
Free: Can Have 1 Active Job. Offers:

Free Job Boards
Candidate Management
Email Management
Interview Scheduling

Standard (€25): Can Have 100 Active Jobs. Includes everything in Free, plus:

Candidate Sourcing
Premium Job Boards
Social Recruiting
Resume Management
Applicant Tracking
Talent Pipeline
Standard Reports & Dashboards

Professional (€50): Can Have 250 Active Jobs. Includes everything in Standard, plus:

AI Candidate Matching
Advanced Analytics
Custom Reports & Dashboards
Candidate Portals
Screening & Assessments
Background Checks
Advanced Security Control
Assignment Rules

Enterprise (€75): Can Have 750 Active Jobs. Includes everything in Professional, plus:

Custom Roles & Profiles
Custom Functions & Buttons
Client Portals
Staffing Portals
Layout Rules
Web Tabs
Blueprint
Territory Management
Advanced Assignment Rules
Auto Responders
4. Greenhouse
Greenhouse's strategy is to focus on people, featuring many tools that help reduce bias when screening and interviewing potential candidates. If you're looking to have a greater impact on your company with DEI strategies, Greenhouse is a great bet.
Greenhouse is used by, among others, TripAdvisor, Evernote, Squarespace, Lyft, Taslkdesk, SeatGeek, and Pinterest.
Offered Services
Recruiting

Access and optimize job listings across 1,000+ large and niche job boards, with
historical and industry performance recommendations.
Capture prospects' contact information, personalize and scale your outreach and automate communication.
Empower stakeholders to play their part with fine-grained permissions and stay on track with alerts, tasks, and notifications.
Track candidate relationships over time.
Kick-off new jobs by configuring relevant fields that capture the necessary information from hiring managers for more informed hiring decisions.
Seamlessly collaborate with hiring teams with shared application reviews and job and offer approvals to centralize communication.
Set new roles and candidates up for success with a more well-defined and thoughtful interview process.
Decide on a scorecard of key attributes for a candidate's success at the beginning to evaluate all candidates consistently.
Create an organized plan that helps interviewers assess the right skills, traits, and qualifications.
Automate surveys to measure candidate experience.
Analyze and share 30+ core reports for at-a-glance takeaways.
Leverage machine learning and predictive analytics to uncover the likelihood of hiring a candidate on time.

Onboarding

Provide an organized hub of useful resources.
Introduce team members.
Help familiarize new hires with company culture and policies.
Get your internal teams on the same page, so each person knows their onboarding role through a set of automated tasks and reminders.
Hold stakeholders accountable for their role in welcoming new hires.
Configure an email flow that lets new hires know about next steps.
Set up a structured process to get information and paperwork done on time.
Define and manage your operations – set onboarding tasks for specific roles, office locations, employee statuses, and other criteria.
Assign owners, notifications, and automatic reminders for easy task completion.
Pricing
While Greenhouse does not list their pricing, they do list its tiers and included features. If you want pricing, you'll have to talk with their sales team.
Recruiting
Essential

Core Recruiting:

Applicant tracking
Structured hiring
Team collaboration
Automated task management
Multi-channel sourcing
Candidate experience
Core reports
Mobile app
Integration ecosystem

CRM Essential with 1 event
Advanced anonymization and privacy
GDPR compliance
Security and performance
Diversity, equity, and inclusion feature set Essential

Advanced: Includes everything in Essential, plus:

CRM Essential with 10 events
Scalable workflows
Advanced data configuration
Single sign-on
Custom reports
Advanced career page configurations

Expert: Includes everything in Advanced, plus:

CRM Expert with unlimited events
Enhanced security and performance
Expert data configuration
Developer sandbox
BI connector
Diversity, equity, and inclusion feature set Expert
Onboarding
Welcome

Greenhouse Recruiting integration
Welcome experience
Onboarding plan

Feedback
Emails
Automated task management

Reporting

Onboarding: Includes everything in Welcome, plus:

Onboarding plan

New hire signature
Countersignature
Customized information collection on documents

Integration ecosystem
5. Workable
Workable is a recruiting platform that offers the standard tech for ATS and CRM for small to medium-sized companies, with flexible pricing options.
Workable is used in 20000 companies, including names such as Ryanair, Sephora, Forbes Eurobank, and Moodle.
Offered Services
Branded careers pages: Highly customizable job offer pages.
Referrals: Automate the process of your employees referring someone from their contact network.
Sourcing: Provides an AI recruiter which analyses a job opening and provides suggestions for possible candidates before even posting it anywhere.
Texting: Message your candidates directly and schedule interviews.
Assessments: Test your candidates and evaluate their scores, helping you find the best suited for the position.
Diversity, equity & inclusion: Includes several options and tools to anonymize a candidate's information to reduce bias when hiring.
Interview scheduling: with automated e-mails.
Video interviews: Has built-in integrations with Google Hangouts and Zoom, as well as tools to directly receive and evaluate one-way video interviews.
Offer letters: Includes a tool to automate the creation of offer letters with custom templates and e-signatures.
Reporting: Several reports that can help you find hiring bottlenecks, with specific information pertaining to departments and offering insight into hiring KPIs.
Pricing
Workable has 3 tiers of services. The prices listed here are the lowest available, but their pricing page allows you to easily see the costs for your specific case:
Paygo ($129/month): A pay-as-you-go solution for occasional hiring.

Job posting to 200+ boards globally
Careers page builder
AI-powered sourcing
Gmail/Outlook/Zoom integrations
Automated actions and self-scheduling
E-signatures and offer letters
Automated GDPR, EEO/OFCCP, and CCPA compliance
Self-guided onboarding

Standard (starting at $279/month or $3,348/year): Offers everything included in Paygo, plus:

Unlimited jobs
Self-guided onboarding with assistance

Premier (starting at $659/month or $7,908/year): Offers everything included in Standard, plus:

Hiring plan
Requisition approvals
Native language options
Single sign-on
Dedicated account manager
Custom onboarding
Also, they offer tools to all tiers as add-ons:
Video Interviews (starting at $159 per month, billed annually)
Texting (starting at $99 per month, billed annually)
Assessments (starting at $119 per month, billed annually)
6. SmartRecruiters
SmartRecruiters is an ATS and CRM combined that focuses on collaboration by letting a recruitment team work together to hire the best candidates.
SmartRecruiters has a powerful list of clients, among them LinkedIn, McDonald's, Visa, Skechers, Etsy, Airbus, T-Mobile, Ubisoft, and Gameloft.
Offered Services
Onboarding: Includes automated tools to help with new employees' onboarding processes and management.
Applicant Tracking: Keep track of candidates' skills to better compare the possible options.
Job Advertising and Job distribution: You can post job ads to several platforms such as LinkedIn, Monster, Indeed, Craigslist, SEEK and Glassdoor, and view insights to see which ones are the most performant when it comes to finding you good candidates for your positions.
Career Sites: Highly customizable hiring pages with job listings.
CRM: Build talent pools based on specific criteria, and keep your prospective candidates in the loop with targeted marketing campaigns about your company's events, meetups, and career fairs.
AI Recruiting: provides tools to automatically screen resumes and pair them up with job openings, while highlighting key insights into your applicants' information.
Text Recruiting: contact your candidates through WhatsApp or SMS to engage with them, while keeping all messages and contacts in a single place in your dashboard.
Pricing
In order to get pricing for your specific needs, you'll have to talk to SmartRecruiters' sales department.
The core product features their applicant tracking module, with built-in recruitment marketing, applicant tracking, candidate evaluation, and job offer tools, while all others are add-ons that can be added to your custom package.
Start hiring now!
There is no such thing as the best recruitment platform. At the end of the day, all the presented recruitment platforms perform similar functions and have comparable features. The best recruitment platform will be the one that fits your company's culture and processes.
The decision of which one of these hiring platforms to pick will come down to the small details that each of them offers. They may seem insignificant, but they may make a difference. Most of these platforms offer trial periods that you can take advantage of to check if it offers what you are looking for.
Remember to involve your recruitment team when choosing a technical recruiting platform. They will provide invaluable feedback that will no doubt give you deeper insights into the best solutions for you and your company.
DistantJob can also help you find all the software development talent you need for your company and projects. You can hire top remote developers by getting in contact with us. We specialize in several technologies and can adapt to any kind of project, so don't hesitate to check out our talent pool!