Since the few years it took to tame the bear market of 2007-2008, businesses have been operating with more optimism. One result of that growth has been wages and benefits inching upward. While that's good for the overall economic health, it puts additional strain on small businesses.
Factor in a tightening labor market, and you've got SMBs recruiting from a small, qualified talent pool by offering candidates more money. From the business' point of view, this is a no-win situation.
Traditional solutions, such as increasing visa caps, is one-sided and doesn't take into consideration a small business' revenue margins.
However, widening the talent pool worldwide and recruiting remotely can help small businesses curtail operating costs. We help businesses do that every day – if you want to know more, read on, or get in touch.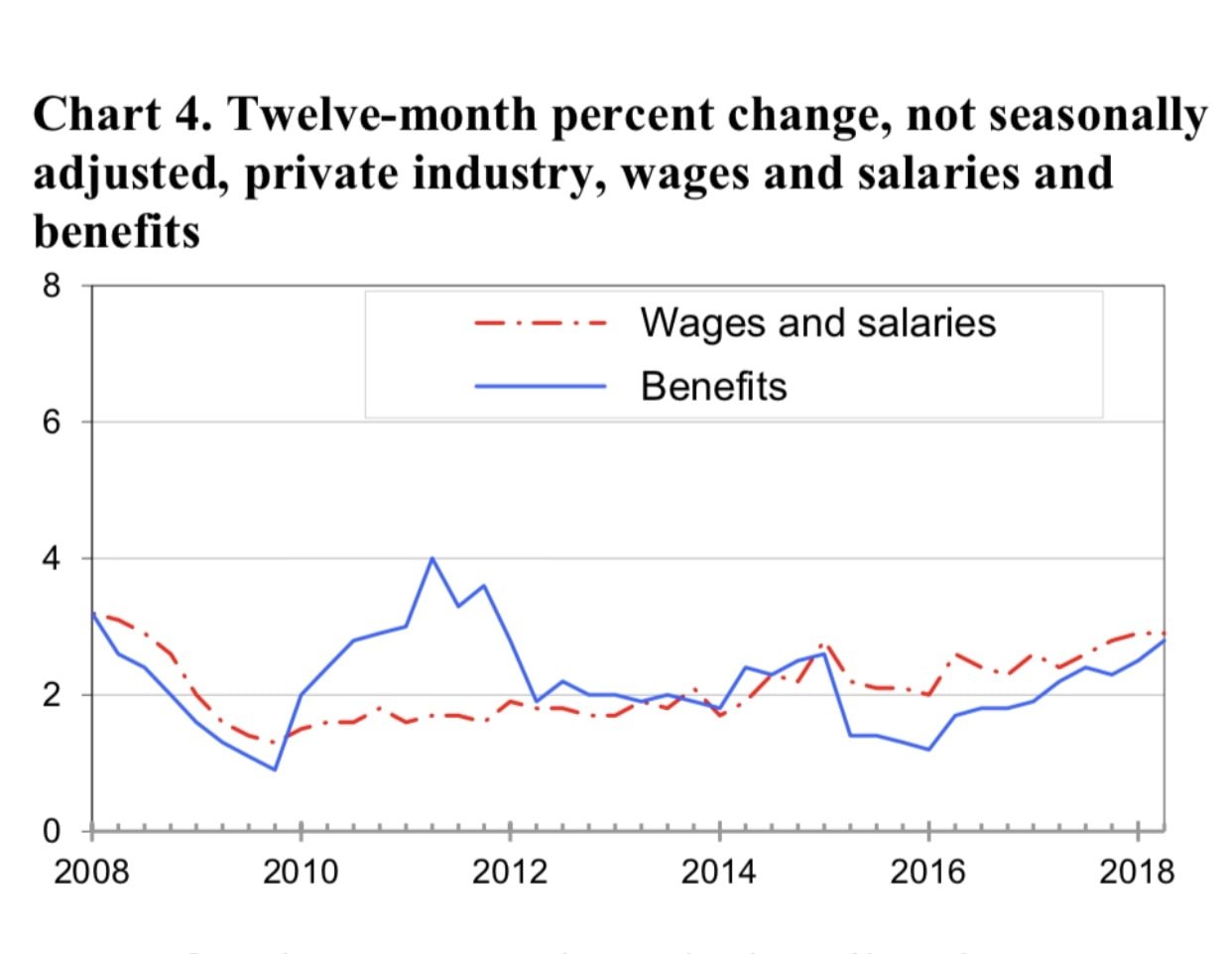 By What Percentage Wages Have Increased In the Past Year
According to the Bureau of Labor Statistics' (BLS) Economic Cost Index – June 2018, over the last year, compensation costs of wages and salaries have increased by 2.9%.
This is more than the previous year's increase (from June 2016 to May 2017) of 2.4%. Cost of health benefits to employers has also risen by 1.6%.
These increases are similar across the military, government, civilian, and private sectors.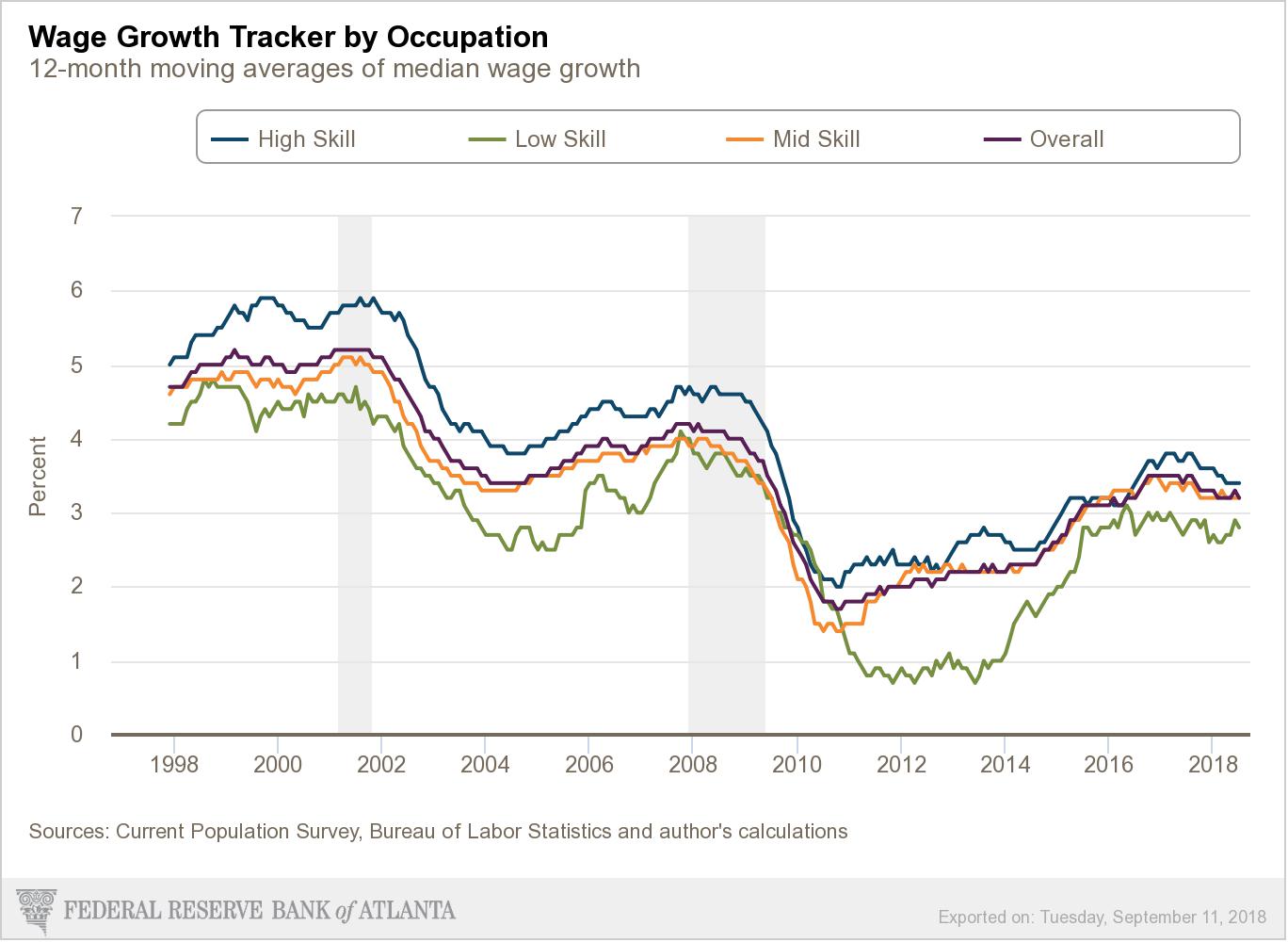 Why SMBs Are Forced To Raise Wages
One inevitable reason is cost of living. According to Social Security, Cost-of-Living Adjustments (COLA) for 2017 was 2%. While for 2015 and 2016 they were, respectively, 0.0% and 0.3%. But other economic, political, and cultural changes have perpetuated the wage increase, such as:
Tax cuts: The 2018 Tax Cuts and Jobs Act (TCJA) brought with it domino-effects like businesses passing their savings onto employees by increasing wages and bonuses. Reuters reported that 3 million workers have benefited from this. The tax cut has been seen as an incentive to grow businesses and hire more employees. There are other dispensations in the TCJA that can prove onerous for small businesses. For instance, the family leave credit (paying employees when they're on leave) and transportation expenses (businesses can no longer deduct parking or transportation-related reimbursements).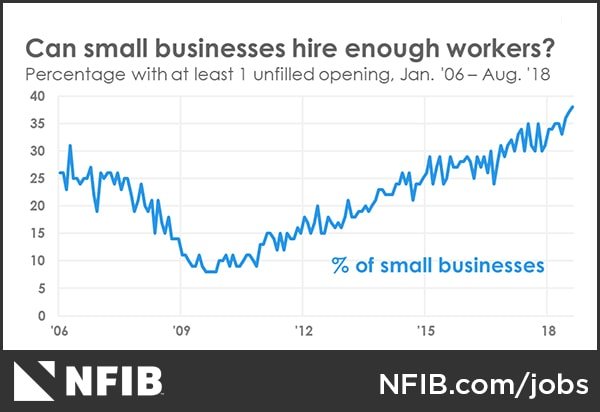 Tightening of the Labor Market: In an interview with CNBC, Andrew Hunter, an economist at Capital Economics said, "With the labor market tightening, stronger wage pressures should continue to feed through into higher inflation over the rest of this year." There are a few reasons for this shortage:
Nearly-zero unemployment rate: The current unemployment rate is 3.8% — an 18-year low, the lowest it's been since 1969. Defining unemployment rate with just one number is specious. But the fact remains employers are struggling to fill vacancies. In fact, according to the Federal Reserve's Beige Book (PDF), each of its 12 districts reported the same problem, especially when filling for engineering and technical positions.
Knowledge gap in under-employed workers: After the December-2007 recession, as many lost their jobs, workers took on whatever employment afforded them a living. This increased the rate of underemployed workers, which was 13.7% in 2016. Unfortunately, in this interim eleven-year period, once-qualified workers are now out of the loop. Even when there's a demand, they're not capable of filling their previous roles without substantive retraining.
Increased self-employment: The current self-employed group consists of 15 million professionals in the US and is expected to reach 42 million by 2020, according to the FreshBooks Second Annual Self-Employment Report (PDF). These professionals have seemingly zero interest in holding a 9-5 job. Which means the shortage of qualified workers will continue.
What Are the Traditional Solutions to Wage Cost Increase
Immigration: Often the first-proposed, traditional solution, when the labor market is tight, is to bring in more workers. Expanding visa caps and relaxing immigration policies are solutions trade associations propose to moderate wage increase. In fact, in April, the US Chamber of Commerce asked the Secretary of Homeland Security, Kirstjen Nielson, to process the maximum number of visa allocated by Congress for 2018.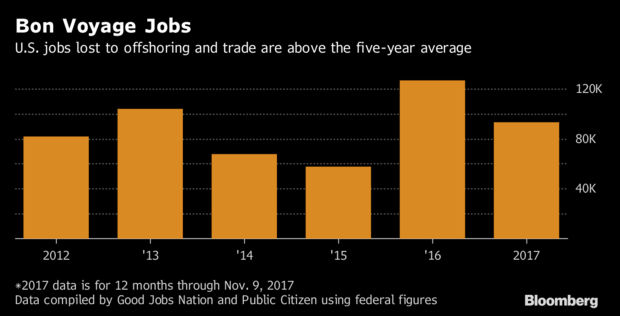 Why Traditional Solutions to Wage Increments Don't Work for Small Businesses
Whether sponsoring a visa, outsourcing work to a third-party, or offshoring a department to another country, the financial burden is huge. Hence, traditional solutions to wage increment are not relevant to small businesses.
Consider sponsoring an H-1B visa: With the complete breakdown of all the fees involved (from Standard Fee to lawyer fees) it can cost an employer up to $17,000 per employee – not counting the money spent for moving, housing, salaries, and benefits. For a small business, sponsoring a visa can become a negative-sum game.
As for outsourcing…the top contractors that outsourced the above 93,449 jobs were General Motors, Boeing, Pfizer…not exactly SMBs.
What Is the More Viable Solution to Combat Wage Increase for Small Businesses  
What's leading to wage cost increase is the shortage of qualified labor. According to the August 2018 monthly report from the National Federation of Independent Business, "a record 25 percent of owners cited the difficulty of finding qualified workers as their Single Most Important Business Problem".
However, economists believe that employers still have the upper hand. It's something like an aftereffect of the Great Recession – employees remember losing jobs during 2007/2008 and are "thankful for what they have." Elise Gould, an economist at the Economic Policy Institute, said: "workers don't feel like they have the power to ask for higher wages, and employers still feel like they don't have to pay more."
But, surely, that's another bubble waiting to burst. Soon employees will realize and leverage the power they have. As in, wages will continue to rise in the future.
Therefore, to rein in operating costs and get access to qualified talents, small businesses must expand their hiring to include remote workers.
Remote hiring means:
vacancies can be filled with candidates who are perfectly qualified for the role
remuneration costs will be checked
no extra money spent on sponsoring visas
no low-balling candidate expectations or overpaying local employees
Read more: How Remote Recruiting can help your company
If you want to avoid the incoming wage increase in your industry, get in touch with us now.