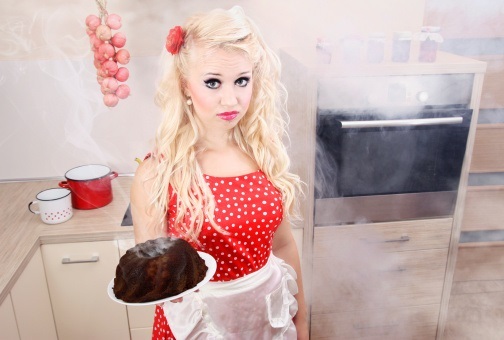 Hiring remote workers has its share of myths and misinformation that can often cloud a company's decision on whether or not to hire a remote workforce. Every business owner wants the truth when it comes to something as important as their workforce, and that's why it's essential to hunt down the truth instead of believing the myths.
There Are Plenty Of Remote Generalists To Fill Your Personnel Needs
One of the most misunderstood myths when it comes to remote workers is the idea that you can just pick from a pool of remote generalists to fill your specific corporate needs. When you need a specialist, you should hire a specialist no matter where that specialist is located. This idea that remote generalists can fill the roles set aside for specialists is kind of like saying that you can use any ingredients you want when you bake a cake. We invite you to substitute the sugar in that recipe with salt and see if you get the same results.
The key to a good remote workforce is to have the specialists you need, surrounded by the generalists who can get the job done. You will still realize a cost savings by hiring a remote specialist and you will also get the exact services you need to help your company succeed.
Hiring Remote Workers Means Sending Jobs Overseas
There are two reasons why hiring remote workers does not mean that you are abandoning your own country in lieu of helping some other country grow. First of all, a remote worker can be located anywhere in the world. If you run an American company, you may be surprised to find that many of these remote workers hired by American companies are also from the United States as well as other emerging countries.
Instead of looking at replacing your current staff with remote workers, you should consider enhancing your staff instead. Your current staff has its duties upon which you can expand by hiring remote workers at a greatly reduced cost. Instead of causing upheaval for your current staff, you are actually creating more opportunity and alleviating responsibilities that make your domestic staff very happy and likely more productive at their core tasks.
You Deserve The Best Talent For Your Company
Another annoying myth about remote workers is that they don't offer the high quality work provided by the same locally recruited staff. The truth is that remote workers are highly trained and very experienced, and can actually offer your company the boost it needs to succeed. Just because the personnel you need happens to be located offshore does not mean that they will lack in quality, in fact, you could rather benefit from that personnel's worldly experience. You deserve to have access to the best possible talent for your company and hiring remote workers gets you the very best in the world.
There are plenty of rumors and myths flying around about remote workers and, as the word 'myth' itself suggests, they are simply not true. The corporate world demands the highest possible quality service at the lowest possible price and you can meet those demands with remote workers. Take advantage of what a remote workforce has to offer and get your company to the next level of success today.