There's no doubt that developers are in demand as the web has continued to spread into virtually every single aspect of life, and as a result, more and more people are dedicating their academic pursuits to learning development coding and software.
If you're seeking to hire developers for your startup, this then becomes a double-edged sword. On the one hand, there is no shortage of talented people out there who would be perfect for your needs, but on the other hand, because there are so many developers out there, it can be difficult to decide on how to attract the best devs for your company. If you've found yourself in such a predicament, below are some things to consider when attempting to lure a developer: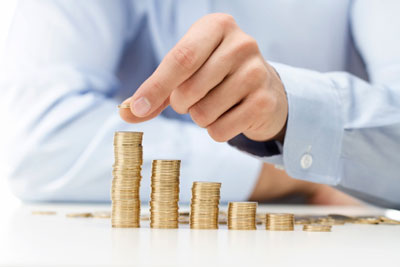 When seeking out a developer, remember that every penny counts, but how much those pennies count can depend upon the local market in which the developer resides.
1. Salary is Important But Can Vary
Salary figures are important to virtually everyone in the business world, and developers are no exception. In fact, because the field of professional developers is currently in a state of flux, as mentioned above, salary expectations can vary wildly. What's important to keep in mind, aside from your company's budget, is that salary expectations are often based on the developer's local market. For example, a Python developer in Nevada, should not expect to receive the same salary rate as a developer in New York. With that stated, remember that the inverse can be true. If your company is located in Dothan, Alabama, and you want to hire a Blockchain developer in San Francisco, California, be prepared to pay San Francisco rates, even if the worker is remote, the salary is the same. More details on how much does it cost to hire a Blockchain developer can be found in this article.
Many developers expect the option to work from home these days, and if the worker is productive, this benefit could also work out in your company's favor as well.
2. Working From Home is a Huge Plus
Because so much of a developer's work is done online, he or she can work from virtually anywhere. As such, providing candidates with the benefit of working remotely from home can be a huge plus, and it can also help your company to save money when it comes time to negotiate salary figures. Remote workers and remote teams have proven themselves to be just as productive, if not more so, than their in-office counterparts, and who doesn't want to go to work in their pajamas?
3. Health Insurance Coverage is a Key Factor
Over the past 50 years, employer-provided health insurance benefits have become the norm, and with the recent passage of the Affordable Care Act, also known as Obamacare, many employers are now required to provide a certain level of coverage. Even if you're not one of those employers, you need to know that developers are looking for employers that are prepared to offer great health insurance benefits, especially now that all US citizens are required to maintain coverage. This means that offering health insurance coverage, even for remote workers, is a great way to attract and retain top remote developers.
If you're seeking to hire remote employees from outside of the United States, you may not need to provide healthcare, but if you wish to nonetheless, you'll need to research the laws in the country or countries of these employees to ensure that your health insurance offerings will be valid. If this is the case, consider consulting with an attorney who specializes in international labor law.
Contact Distant Job to Learn More About Recruiting Remote Workers
At Distant Job, we specialize in helping clients find developers online and remote teams for a variety of projects and positions. To learn more tips to successfully attract the right remote worker for your company, visit www.distantjob.com/.