Do you know the feeling you get when you browse a web page forever without ever finding what you need?
When we talk about e-commerce and remote businesses, you have competition, and your online page is like your business card. If it takes me over 5 mins to purchase an item or to subscribe, I may just look somewhere else – which for you means sending your customers to your competitors.
That's why hiring a UI/UX developer and a UI/UX designer to create a seamless experience for your users is key.
In this article, we'll dive into the differences between UI/UX developers and UI/UX designers. We'll explore the responsibilities of UX and UI designers when it comes to creating an effective website. We will look at both good and bad examples of UX, as well as the necessary skills and qualifications required for each role. Finally, we will discuss how the two roles work together to create an effective website.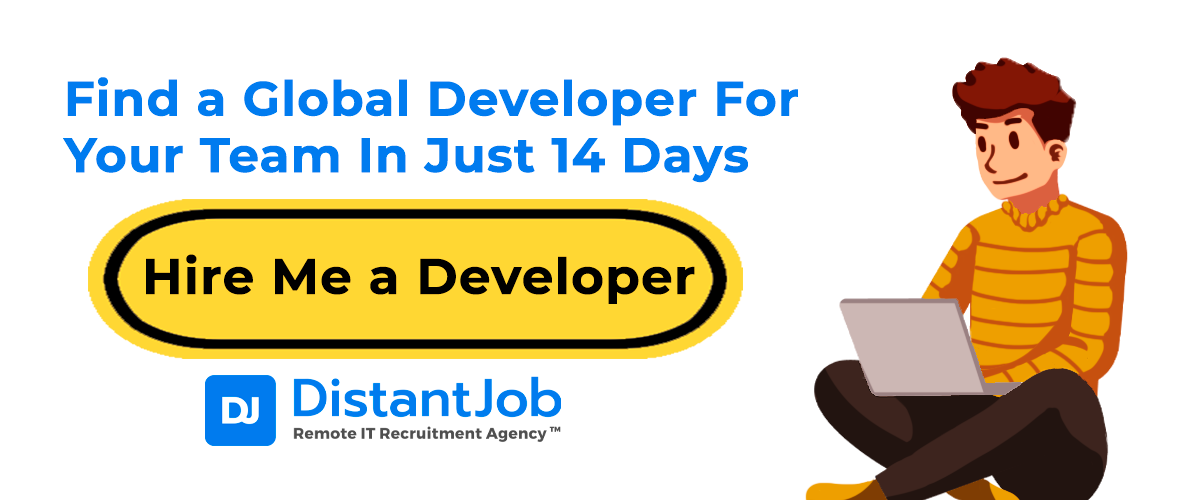 What's the Difference Between UX and UI Design?
User interface (UI)
The user interface is what the user sees and touches when using a digital service or purchasing a product – including screens and touchscreens, sounds, and light. Nowadays, kids play on iPads, and grandmas follow their nephews on Instagram. But it wasn't always like that.
Do you remember the first computers in the 70s? Back then, to use a computer, you needed to know a programming language to complete the most straightforward task.
The first graphical user interface (GUI) only arrived in the 80s. For the first time, users could use a computer with buttons, icons, menus, and so on. Anyone could use a computer, and no coding was required.
In 1884, Apple Computer released the Macintosh, one of the first home computers to use simply via the interface. What follows is history.
This crucial shift in technology meant that computers were accessible to everyone. It also meant that you needed someone able to design interfaces thinking like a future user. Without an accessible interface, your product isn't going to sell. That's how UI designers and developers come to our story. Today, with the proliferation of digital devices and new technologies, UI design's range of action is almost limitless.
Examples of good and bad UI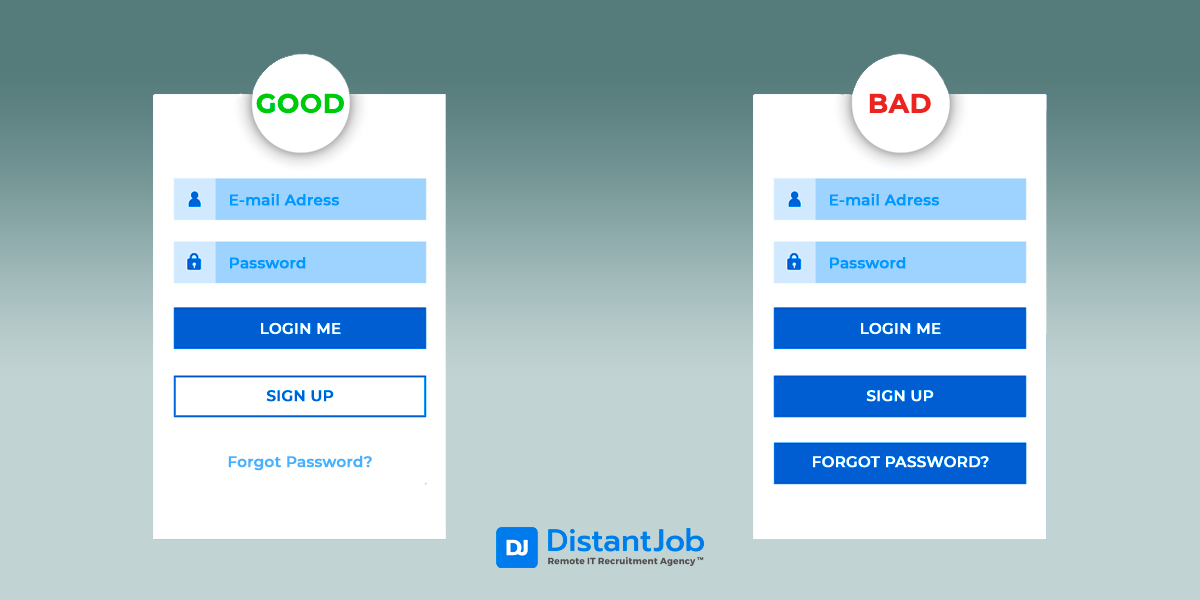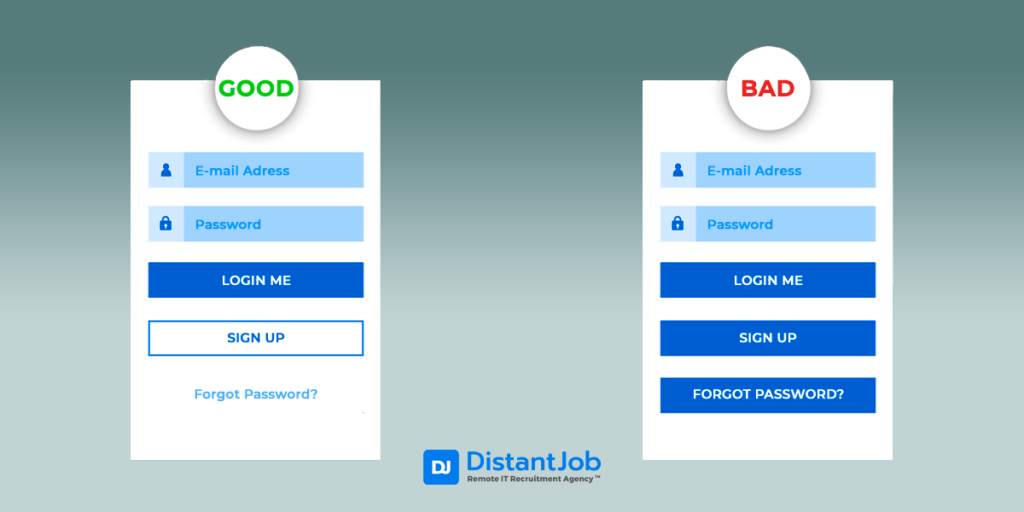 User Experience (UX)
The user experience is a consequence of the growth of UI design. After you navigate a page or use an app, you have the experience of it. As we said, that can be good or bad, depending on how the user feels about these interactions.
UX professionals work on multiple touchpoints with the user. Working closely with the marketing team, they research how your clients discovered your business, the sequence of actions they take interacting with your pages, how they feel completing this task, and their impression of the overall experience.
The goal is to ensure a product that meets customer needs and achieves the desired outcome.
Examples of good and bad UX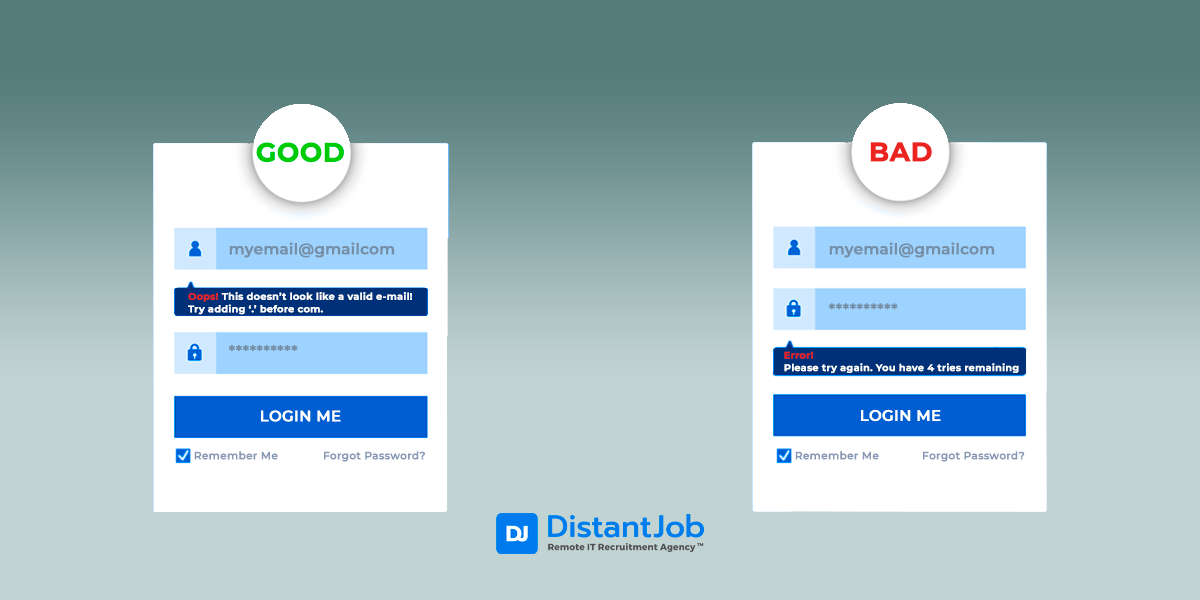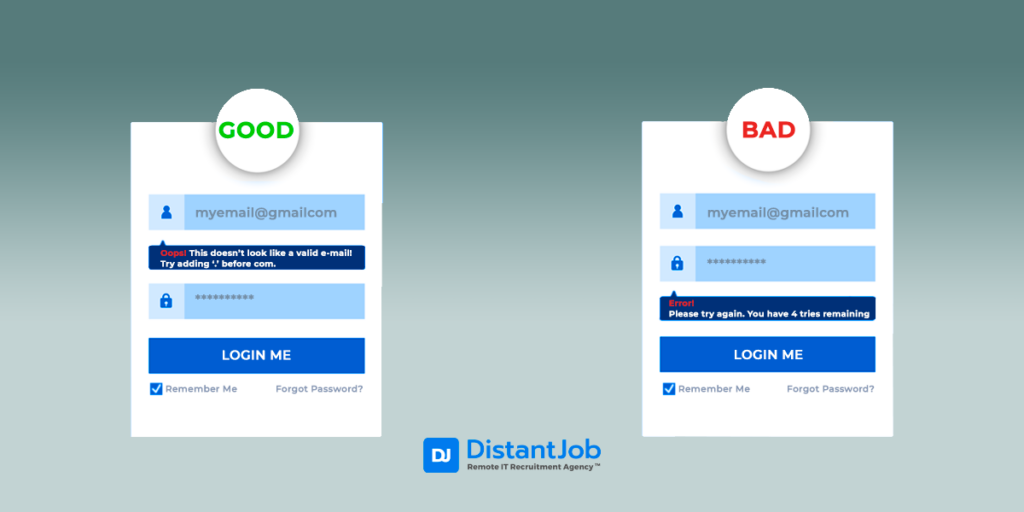 The Difference Between UI/UX Designer & Developer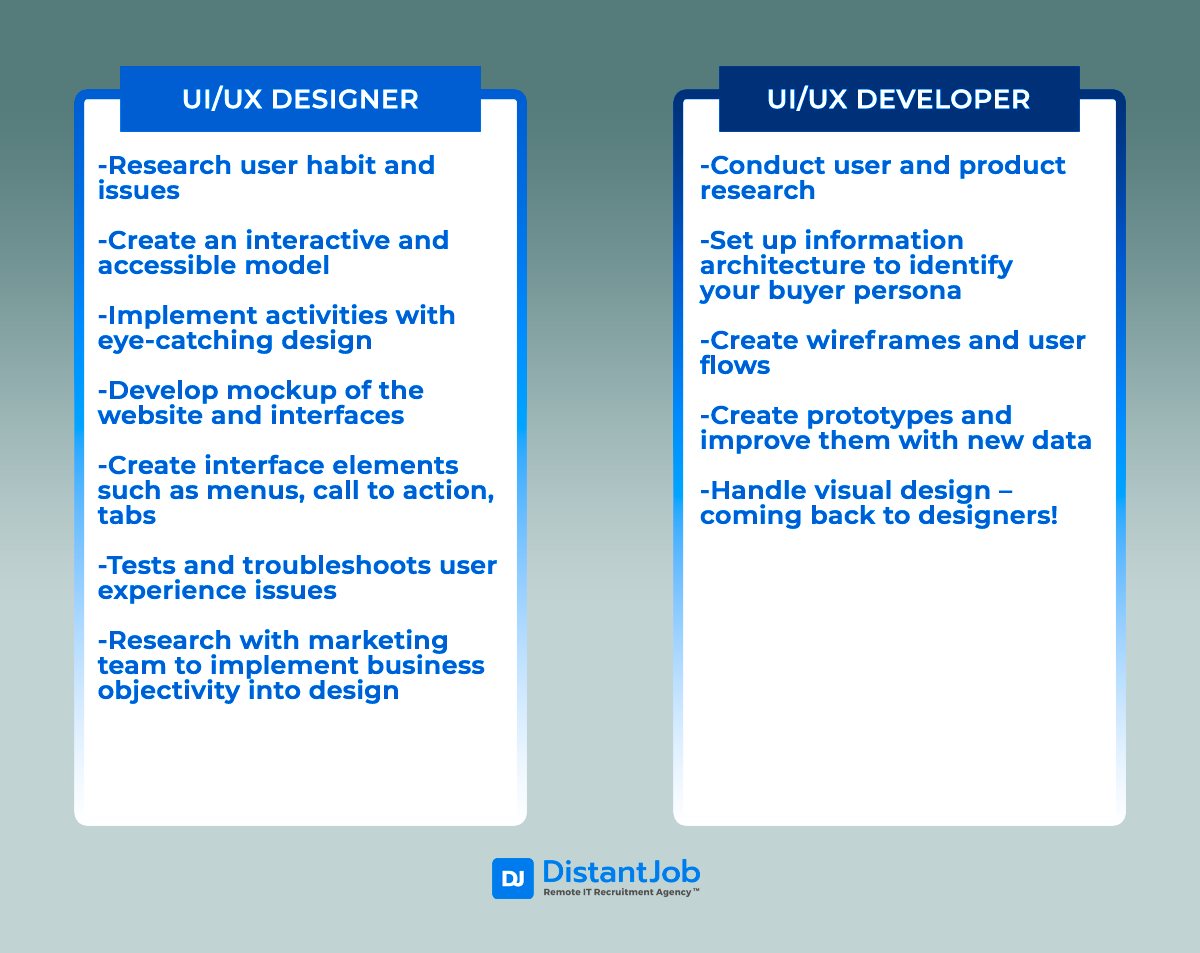 When it comes to hiring, a clear line between these positions can be hard to draw. At the end of the day, their skill set is pretty similar. The difference lies in the goal they use their skills for.
If you want to work on user interface components, you want a UI designer and a UI developer. If you're going to work on the user's experience, you are looking for UX design.
Just remember, designers and developers, don't have the same role or do the same job. Take any comic book that comes to your mind. Writing and illustration are very different activities. You need both of them equally, but they are parallel worlds.
Your developer is your writer, the one who structures the storyline and creates the characters' personalities. Like a designer, the illustrator translates the story into a visual world, giving life to characters and places with colors and style.
With different tools, they take the reader by hand from the beginning to the end. And that's the same thing you want for your page. As long as technology is part of our daily life, we will need someone to create an interface for any background, age, profession, and technical skills. Let's have a closer look at their tasks and responsibilities.
What Is a UI/UX Designer?
UX designers work on how to improve users' satisfaction by improving interface usability. UI designers work on language and visual input to translate the brand identity into a sophisticated and smooth webpage. The UI designer will select colors and font, positioning the page's element to quickly and immediately communicate information to the user.
Tasks:
Research user habits and issues
Create an interactive and accessible model
Implementing activities with eye-catching design
Develop a mockup of the website and interfaces
Create interface elements such as menus, call to action, tabs
Testing and troubleshooting user experience issues
Research with and marketing team to implement business objectivity into design
Skills:
InVision, Adobe Photoshop, Adobe Illustrator, Sketch, and others
In-depth knowledge of common coding languages like HTML, XML, JavaScript, and others
Expertise in wireframe tasks and tools
Aware of design trends and tools
What Is a UI/UX Developer?
Working on a website, there are three main types of developers. A back-end developer ensures the site's function keeps running by updating and improving the server-side code. Finally, you have a full-stack developer that takes care of everything.
Your UI and UX developers fall in the first category, front-end developers. Their role is to make work the visual element of an app or website, working with UI and UX designers.
As we said before, designers take care of the aesthetic and creative aspects of the interface, while developers focus on making these visual elements function smoothly and coherently.
Tasks:
Conduct user and product research
Set up information architecture to identify your buyer persona
Create wireframes and user flows
Create prototypes and improve them with new data
Handle visual design – coming back to our designers!
Skills:
In-depth knowledge of coding languages like JavaScript, HTML, CSS, and others
Command of advanced application languages such as Ruby, PHP, Java, XHTML, Dot Net, Ajax, and others
Knowledge of Flash, Photoshop, Adobe Illustrator, and others
Understanding of Restful APIsof social networking websites
Understanding of SEO
Do you need a UI/UX Developer or a UI/UX Designer?
This was a short overview of the main tasks and responsibilities of these key roles. The last question to answer is: who do you need for your business?
Do you need a UI designer to make your app interface the prettiest in the world? Or a UX designer to create the ultimate experience for your customer?
Are you at the very beginning and looking for a UI/UX developer to give life to your site? Or just to improve the experience for your user and be different from a government website?
Before looking for the right skilled professional, make sure of what you need for your mobile app project, web service, or wherever you have in mind. And if you have doubts about where to find the best developers for your team, DistantJob is here to help! We can find you the right person for your project in under 2 weeks!
FAQ on UI/UX Developer vs UI/UX Designer
What Is a UI UX Developer?

A UI/UX developer is a specialized software developer who focuses on creating user interfaces and user experiences for a variety of products, such as websites and mobile apps. They combine elements of graphic design, psychology, and engineering to create a product that looks good and is easy and enjoyable to use.
What Is a UI UX Designer?

A UI/UX designer is a professional who combines user experience (UX) and user interface (UI) design to create products that provide an intuitive and enjoyable experience for the user. They develop wireframes, prototypes, and design interfaces that users interact with on websites, mobile devices, and other digital products.
What is the difference between a UX designer and a UX developer?

UX designers focus on creating user-friendly experiences, while UX developers focus on the technical aspects of a product, such as coding and architecture. UX designers create wireframes, and user flows, and design the overall look and feel of a product, while UX developers build the product, test it, and fix bugs. In short, UX designers design the look and feel of a product, and UX developers are responsible for the technical implementation.