You're probably familiar with the term "Software Scalability". It is also possible that you aren't but you'd be happy to get acquainted with it. Let me tell you that either way, if you're an entrepreneur, it is best that you embrace it. It is a kind of qualitative metric for your future success. No matter which industry you're from and which tech guru you follow, you need to make sure that you understand the importance of software scalability right now.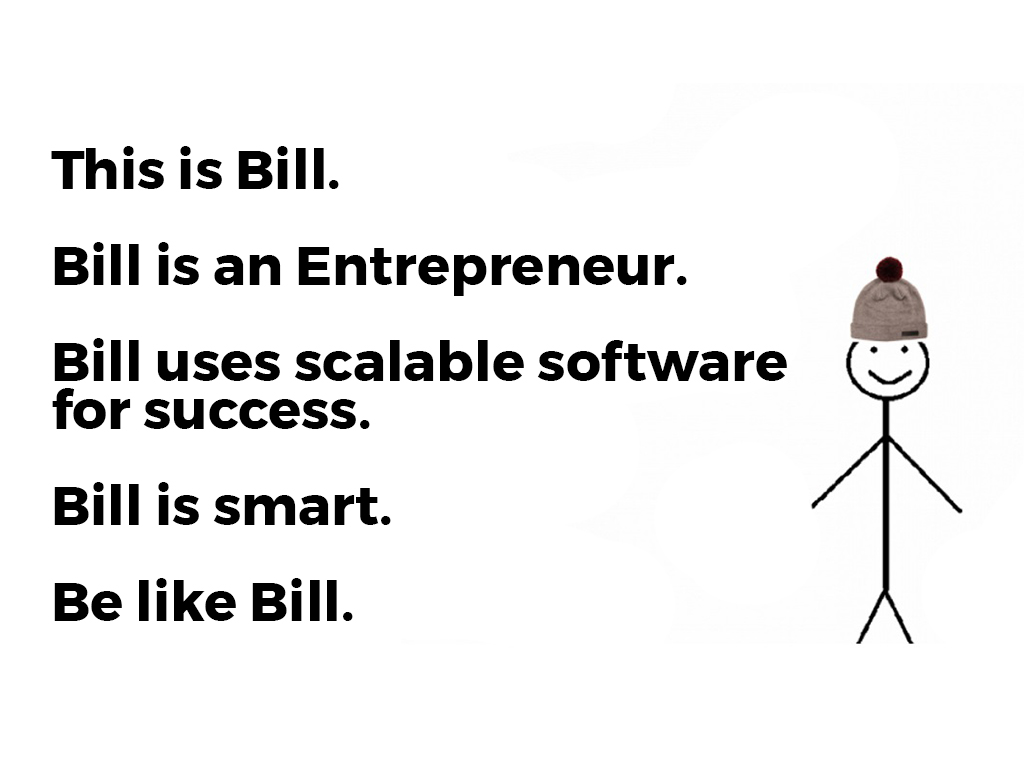 What is Software Scalability?
Scalability is a self-explanatory term and so is software. Putting the two together simply means building and adapting to software that is a relevant solution even years from now. It is evolvable and upgradable to mould itself in accordance with new needs that arise over time. To be precise, sustainable and scalable software will not become obsolete. 
Let's break that word diarrhea into bite-sized points:
Software scalability means that you're creating/using software that is evergreen. It will remain relevant for a long time to come.
Scalable software doesn't need to be redesigned. It can be easily upgraded and tweaked according to current needs.
Scalable software doesn't become extinct but only evolves.
Scalable software is the solution to challenges of the now and of the future.
Scalable software is essential for growth and success of any entrepreneurial venture.
With constant changes in the world of businesses, it is not only desirable but also sensible to keep software scalability a priority.
The Importance of Scalability in Software Design
Why do entrepreneurs have vision and don't just leave the business to "today"? This is because nobody runs a business without wanting to solve the problems of tomorrow. Having a vision for one's business opens up multiple possibilities that can only be arrived at if the business itself is scalable.
You want to make sure that your processes, products, services and everything there is in your business is also relevant and useful tomorrow. There are plenty of benefits of scalable software. Here are some of the most important ones.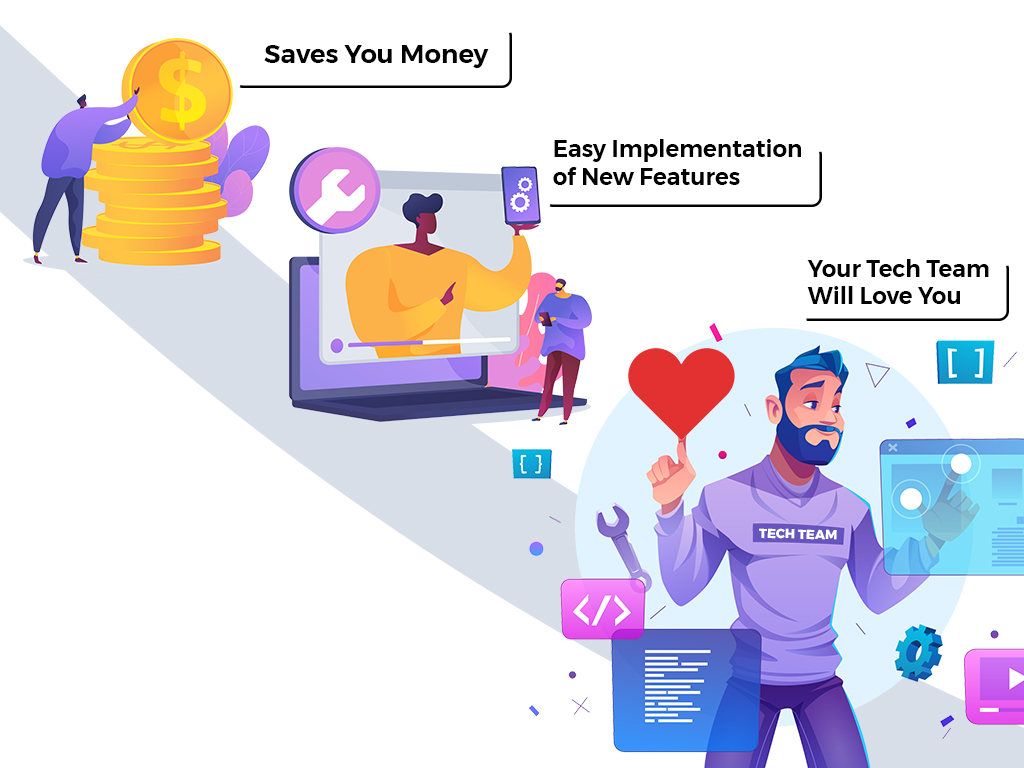 1. Saves You Money
Software scalability ensures that your initial technology investment won't need many topups. You can continue using the same software for longer because it was designed to evolve along with your business.
2. Easy Implementation of New Features
This is a no-brainer. It is always easier to add on to existing software than creating new one every time a new need comes up. Saves you time, money, energy, resources, everything!
3. Your Tech Team Will Love You
Upgrading software won't seem like a chore to your software development team as it is already well acquainted with the interface. In contrast, creating new software every time will feel like a burden and burn out your team faster. This leads to decreased productivity and lesser job satisfaction.
What Happens Without Software Scalability
While you might not notice this immediately, there are many cons of not having scalable software in the long run. It could lead to complete chaos in more ways than one. Here's what can happen.
1. Increasing Users Means Increasing Trouble
More data means a more stressed software architecture. This could lead to bad or faulty performance which in turn will lead to unhappy users of your app/website. This could mean lesser consumer retention and a drop in revenue for your business.
You see that chain reaction? You didn't see it coming until it went out of hand. Avoid this by hiring a software development team that knows how to build scalable software.
2. Patches won't Solve the Problem
Just like you opted for a short term solution by building software that is not scalable, all your solutions to further problems with the software will also be short-lived. Patches can help only to an extent. If someone has a broken ankle, band aid doesn't help. Does it?
This will mean more complexity and constant expenditure to salvage every problem that arises in the future. Not cool.
3. Irate Consumers
The UX goes for an obvious toss. You're not growing but slowing down your business with slow loading times and unresponsive software. Data storage issues could also lead to a lot of problems.
You know what you do when you have a terrible first time experience with an app, right?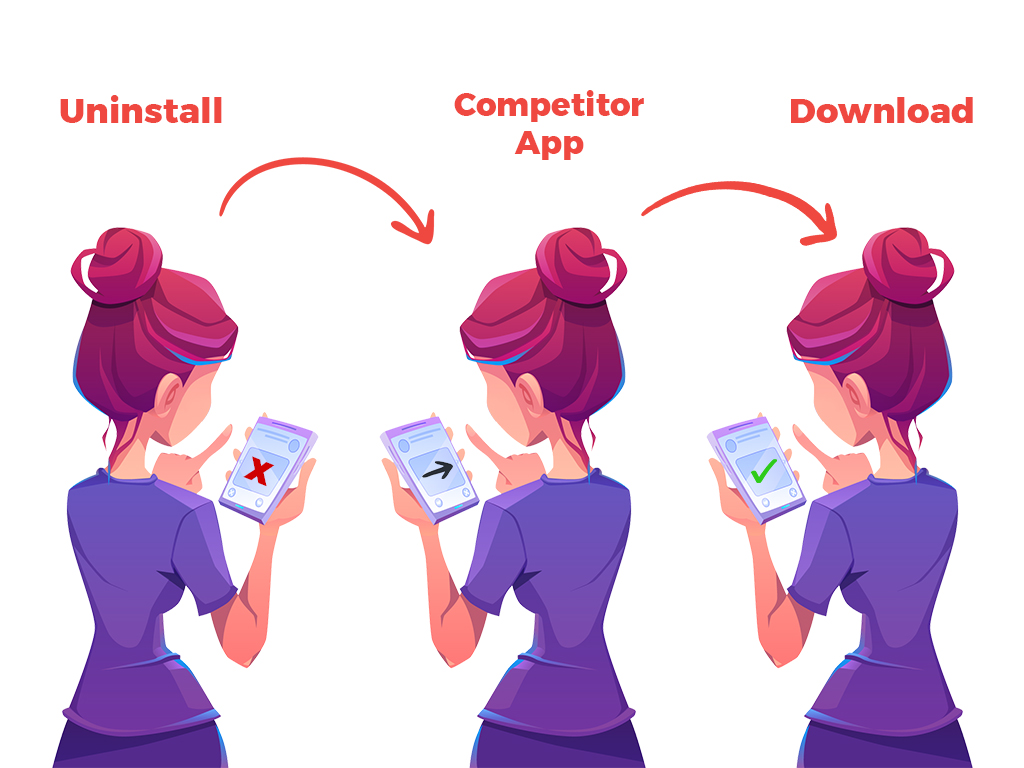 You don't want that to happen because you love your consumers and HATE your competitors.
If you don't want all the consumers knocking on your head in a nightmare, wake up and smell the scalability. Hire a reliable and expert software development team that knows how to build scalable software. We know that talented software developers who will do a flawless job for you are hard to find so here's what we have to offer.
We want Your Business to go for Software Scalability
We don't promise you success but we can assure you of the next best thing that can lead to success. A top software developer from Kyoto sipping on Matcha while working on your project to create the best scalable software for your business.
Why will a top software developer from Japan want to work with you? Because remote work is scalable too! That's the now and future. Saves you money and time, gets you the best talent, lets the software developer maintain work-life balance and be more productive.
Don't try to do this yourself because you'll take forever to find the right development team to create software scalability for your business. Remote recruitment is best done by experts because they do it at lightning speed (almost) and find you the best in that short time. They hire and onboard and they make sure you have exactly what you're looking for.
At DistantJob, we know exactly what it means to have scalable software because we use it ourselves. We specialize in remote tech recruitments so you're at the right place. Get in touch and we will help you with the best tech talent from across the globe.