Imagine a tropical paradise at the end of June. Balmy summer days stretches of white sandy beaches, and an expert team of 35+ individuals guiding you on how to take your remote business to the next level.

That is exactly what Running Remote 2019 – organized by the remote team behind Timedoctor – promises. In June, the world's largest conference for distributed teams is returning to Bali for its second serving. And this time DistantJob will be there as a community sponsor.
We want you to be there too. To wit, dear reader, we have a 20% discount on the ticket price waiting for you here. Make sure to use the promo code 'distantjob'
And if you run into DistantJob's Vice-President Rustam Ahverdiev during the conference, or set up a meeting with him by mailing us at [email protected] , he'll have something nice for you! (Tell him the password: "Ken sent me."
The speakers at this conference are C-level representatives of remote companies – who actually "run" their remote businesses daily. They've figured out the snags and complexities of starting, running, and growing a remote business.
And for two days in Bali, you can learn from those who've been in the trenches, implement their methods, and get insights into how to take your remote business forward.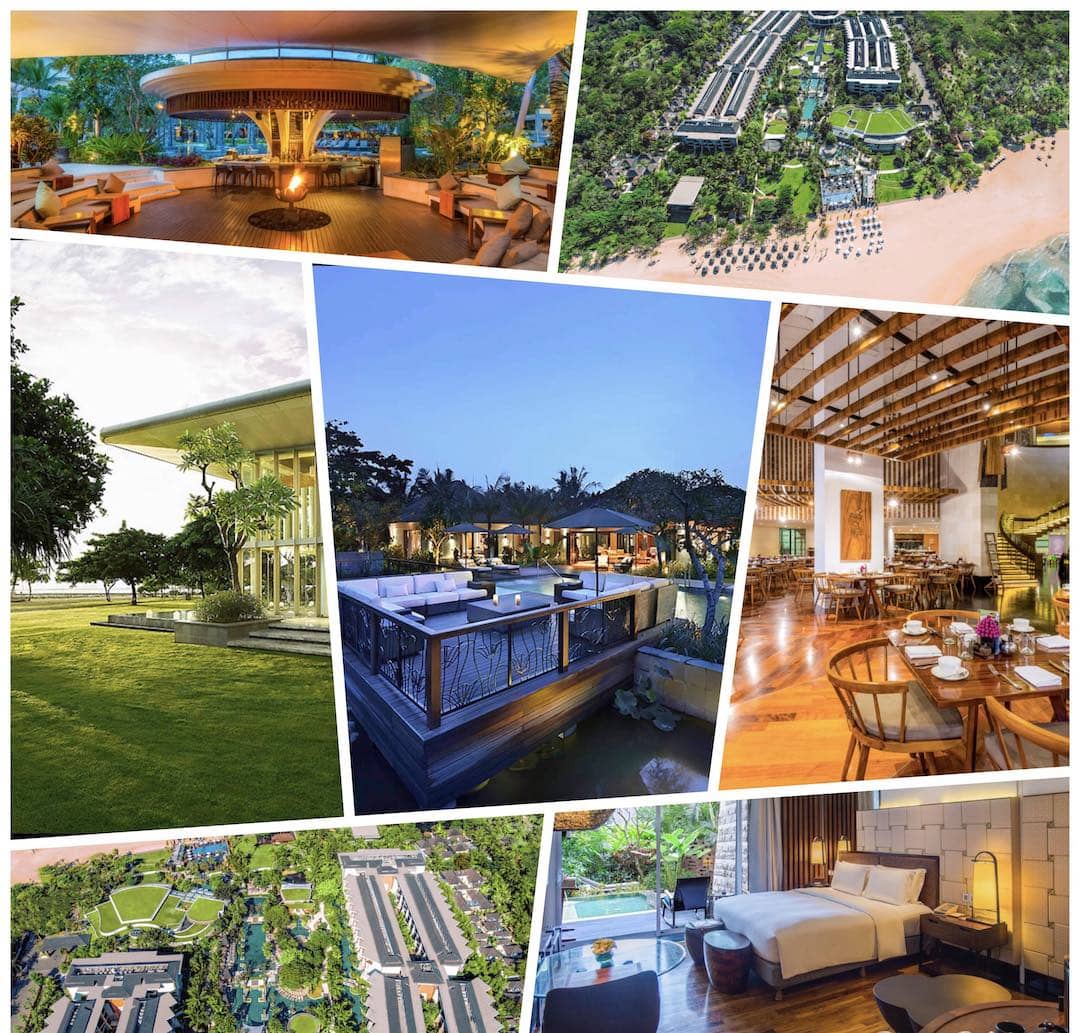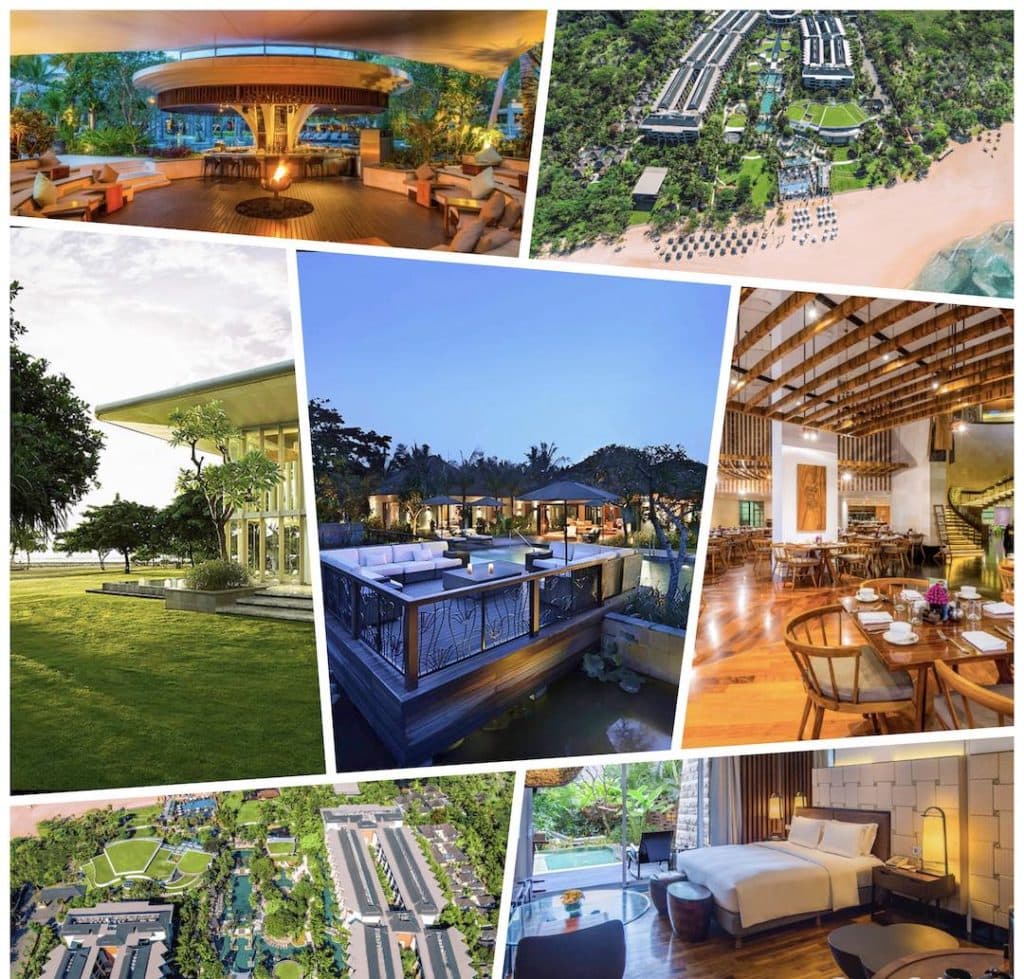 Running Remote Conference 2019 – The What, Where, & When
Where: Sofitel BaliNusa Dua Beach Resort, South Kuta, Bali, Indonesia – 8.7958° S, 115.2328° E to be precise.
When: The conference is two-days long, June 29th – 30th. And if you're invited to the Mastermind session, then it extends to three further days, July 1st – 3rd.
Who: Running Remote Conference in Bali will host 300+ attendees from all over the globe. Mostly SMEs and start-ups, they'll represent various industries. Such as IT, recruitment, digital marketing, real estate, even remote freelancers and digital nomads.
What: With three-quarters of professionals worldwide working remotely at least once a week, employers are thinking of ways to incorporate remote work into their companies. But many are struggling with the logistics. The Running Remote Retreat was born of that knowledge gap.
As these experts share firsthand experiences, you'll gain a clearer understanding of how to charter your business, foresee problems that might arise in the remote environment, and know how to tackle them skillfully.
Bonus – Why Bali, Indonesia: If you've kept up with the digital nomad culture, you'll know that Bali has emerged as a remote work nirvana. Bali proves that you can do great work from anywhere – as long as you have great Wi-Fi. Running Remote reflects this idea – a laidback spirit with a professional heart.
Dojo and Hubud have merged and formed perhaps the best co-working space in the world – also happen to be in the neighborhood. The latter is not only a sponsor of this retreat, recently we put it in our top three co-work spaces in the world.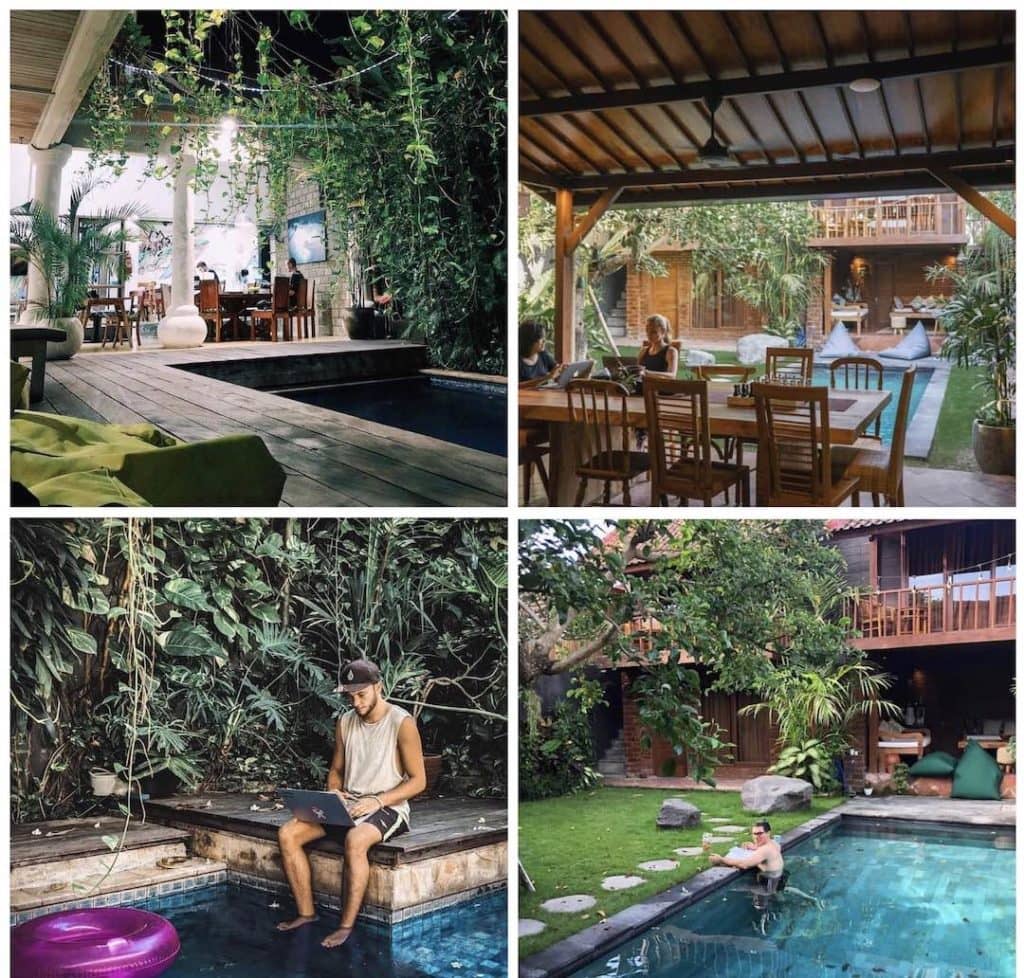 Running Remote 2019 – What You Can Expect
Expect two days of intensive, immersive learning. A cohesive understanding of remote work and why it pays off. Networking with individuals who are passionate about location-independent work.
The conference is being hosted at the main place of accommodation (Sofitel Bali Nusa Dua Beach Resort). That is wonderful because the conference door opens at 8 am on both days, and the first session starts at 9 am.
Day 1: Building Your Remote Team
The first day includes eight sessions and ten speakers who deep-dive into the theme of "Building Your Remote Team".
Speakers from companies such as Time Doctor (another sponsor of the event), Doist, Dribble, Woo Themes, and Evernote will enlighten you on the foundational issues of running a remote business.
Day 2: Scaling Your Remote Team
The second day will see six speakers cover the topic of "Scaling Your Remote Team" in the span of five sessions.
Speakers from companies like Shopify, rLoop, and Mixergy will give you tried-and-tested tools to nurture your business.
Both days include scheduled 60+ minutes of networking sessions when you can build your own "remote work group".
Running Remote Conference Topics Covered in Two Days
The topics center on the two broad themes above. And there's a total of 12 topics, some of which include:
How to build hybrid models of co-located and remote teams
The A to Z's of how to pay remote employees around the world
How a remote work handbook can help when scaling your team
Why Buffer chose to build remote first and become totally transparent
Does location of the remote team CEO matter
Meals: Lunches are included with the conference, so you don't have to go elsewhere. Sofitel Resort will provide the meals and cater to your dietary needs – no packed lunches required.
After party: After the second day's sessions, there'll be an after-party where you could continue networking in a social environment.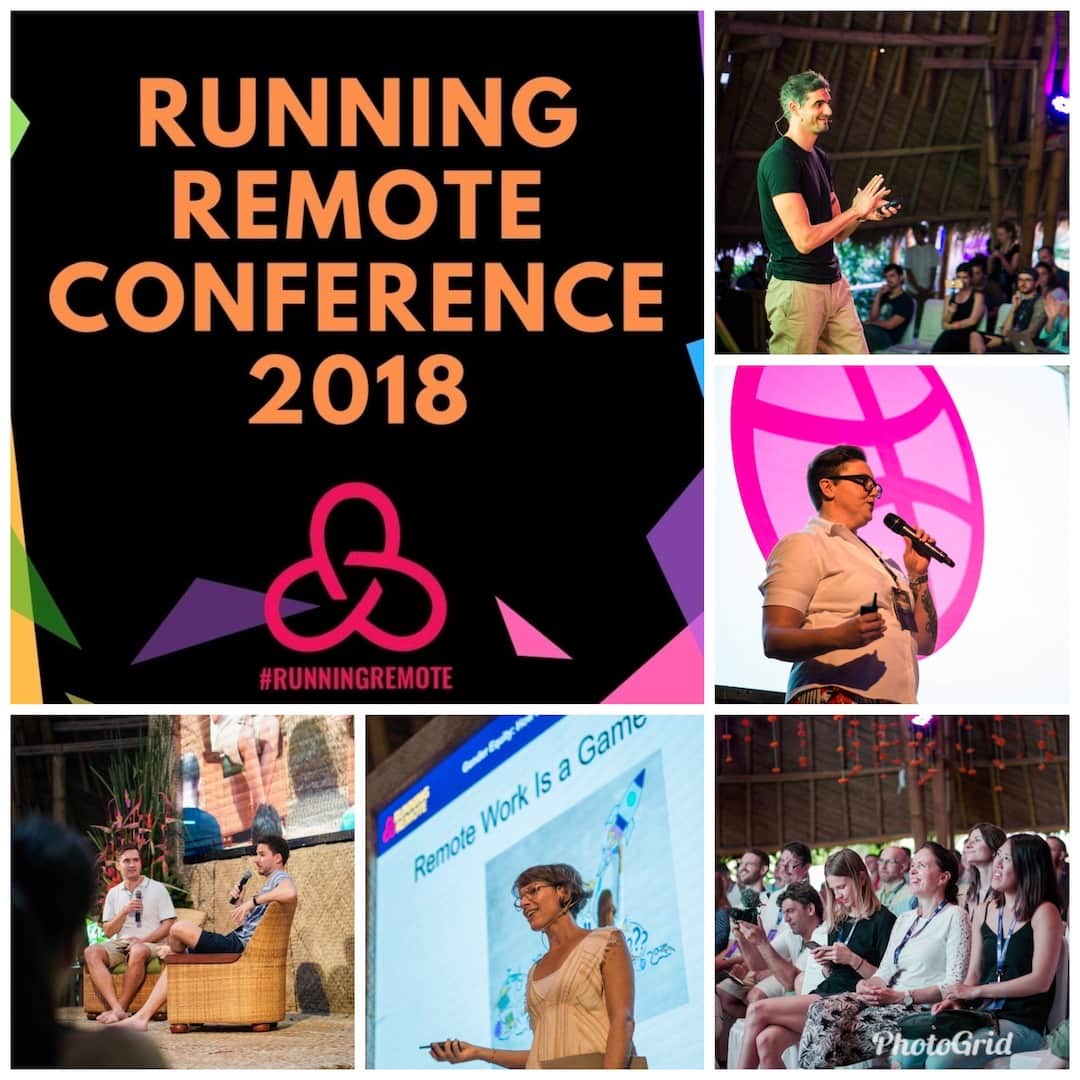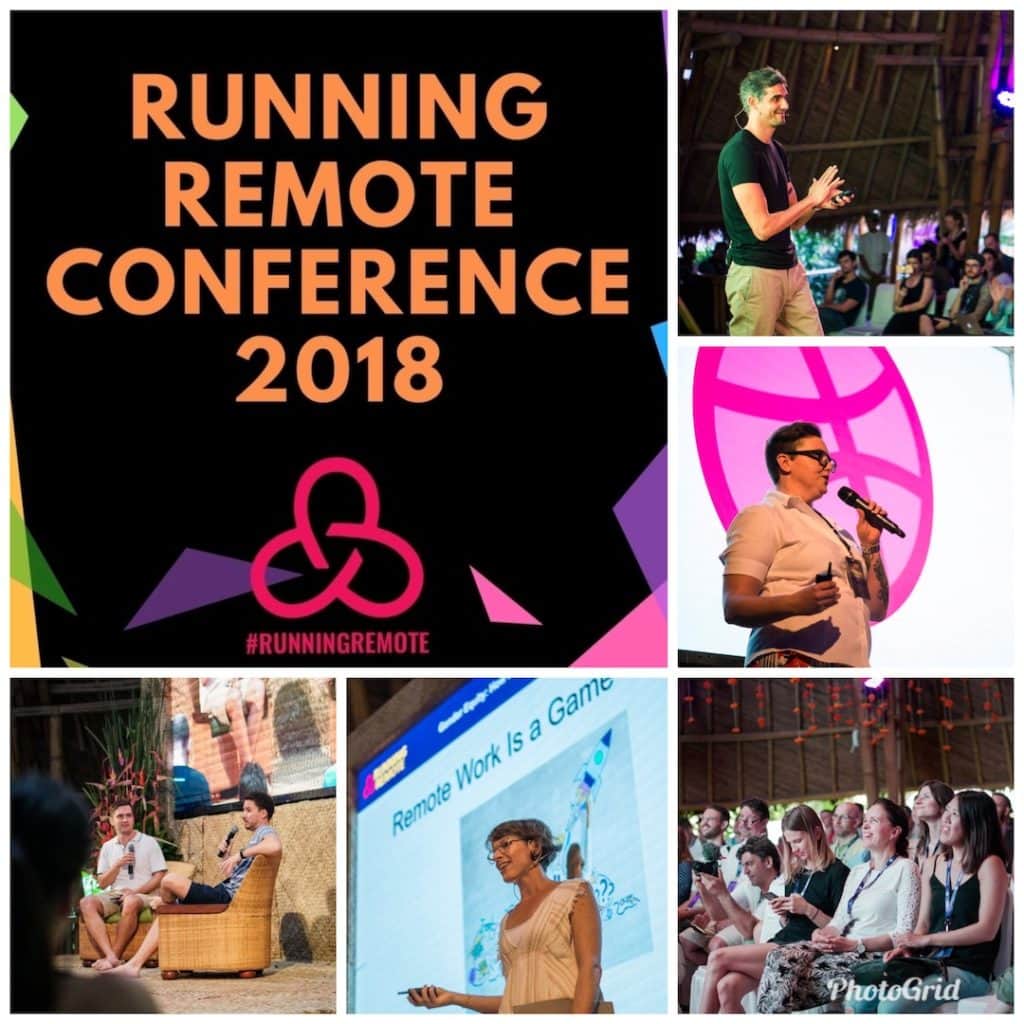 The Perks of Being At Running Remote 2019
If you've thought of remote work as a means to work with the best professionals in the world but didn't quite figure out how to go about it, attending Running Remote 2019 is your chance.
Knowledge and tools to grow your remote team: Experts will share with you strategies they've used with their remote teams. That makes this retreat all the more meaningful. Look at some of the upvoted questions below. These questions may well have crossed your mind, too.
How can you do an all-hands meeting with people in so many time zones?
How do you know if your remote employees are really working?
You mentioned that Trello was better at remote, can you tell us more about that?
What specific challenges make you think "I wish we had everyone in an office?"
Do you pay people based on their country, their skills, or both?
Networking: To be able to connect with other entrepreneurs who are serious about remote work, who face the same issues as you, and whom you can call on for help later is a priceless side-effect of attending Running Remote.
Mastermind: After the conference is over, you could be invited to stay on for two extra days to attend Running Remote 2019 Mastermind. You'll have at your disposal 12 remote work experts (from companies like Shopify, Dribble, Time Doctor) who'll talk to you directly about your business and share personalized insights. But you'll have to be invited first. Don't miss this opportunity; fill out the form here.
Two days in paradise: Visiting a gorgeous location in the middle of summer has got to be a perk you'd enjoy. Bali is a tourist hotspot, yet it's not "touristy". It's a place rife with beautiful beaches, delicious food, and a thriving cultural scene. Wouldn't it be great to get away to just such a spot, even if for two days?
Freebies: The organizers of Running Remote 2019 have teamed with many companies to bring you various freebies, such as:
A 90-day extended trial of graphical UI tool Balsamiq
1-hour PR strategy call with PRontheGO founder Melanie Marten
Two-week free trial and 5% off for the first three months with SoftwareMill
Free social media audit from Vult Lab
50% off on any content curation plan at Quuu
Check out the (expansive) list of freebies here.
Remote Work Amidst Balinese Glory – Your Travel Checklist
An opportunity to travel to one of the most beautiful places on earth warrants you make the most of it.
Here's a checklist to help you prepare for your trip to Bali.
Before the Remote Conference:
Air tickets: Book your tickets fast since summer is peak travel season in Indonesia. Tickets from the US to Bali usually run from USD 850 – 1100. All major airlines have flights to Bali.
Passport: You'll need a passport valid for six months beyond the date of travel. It should contain two blank pages.
Accommodation: Running Remote Conference in Bali is offering you a special discount to stay with Sofitel, which is also hosting the conference. But should you choose to stay elsewhere, there's plenty of options.
Vaccines: The official stance is you should get vaccinated. But for a very short stay that may not be necessary. Check with your doctor for good measure.
Temperature: At the end of June you can expect temperatures in the mid-80s. It's usually dry during this time.
Packing: Running Remote Conference Bali represents the "nomadic professional" spirit. So, you are expected to ditch your collared-shirts in exchange for comfy, climate-friendly clothing. Be sure to pack your swimwear – the beaches look very tempting. Also, remember the after party – a semi-formal outfit may not go amiss. Lastly, if you're planning on cultural trips to the astounding temples nearby, you'll be expected to stay "covered".
Electrical devices: You'll need an adapter for your electrical gadgets since Bali uses two-pin round sockets of 230V. You could get a plug adapter from your hotel, but it might be better to carry one.
Prep work: In the flurry of your travel prep, it's important you take time out to learn more about the conference. The Running Remote Blog, Running Remote Podcast, and Remote Running Videos are great resources. Prepare the kind of questions you might want to ask the speakers and set proper goals as to what you want from the event.
While In Bali, Indonesia:
Airport: If you're flying in directly for the conference, you'll most likely arrive at Denpasar (Bali's provincial capital). The airport is called Ngurah Rai International Airport or Bali Denpasar International Airport. It is 7.77 miles from the Sofitel at Nusa Dua.
Visa/Immigration: You can obtain a 30-day travel visa-on-arrival for USD 35 at the airport. But if you're staying for a much shorter period, you may be eligible for a visa exemption. For that, you'll have to enter through a major immigration point (like Bali) and prove you'll be leaving after your stay (such as, have your return ticket handy).
Money: At the airport, you might want to exchange cash for local currency, which is Indonesian Rupiah or IDR. The exchange rate is about IDR 14,237 to a dollar. (Yeah!)
Phone: If you're not planning on using Skype or WhatsApp for calling/texting, you'll need a SIM card. They're readily available at the airport and outside at the frequently-situated phone kiosks. But new rules suggest you'll have to register your SIM card, for which you might require your passport.
Getting to Running Remote: Sofitel provides a taxi service from Ngurah Rai to Nusa Dua, you'll have to book in advance. Otherwise, you could get a fixed-price taxi at the airport. They cost around IDR 100,000 – considered a reasonable price.
Directions: If headed to Sofitel Bali Nusa Dua, here are the directions straight from the hotel's website:
"From Ngurah Rai International Airport, proceed east towards the roundabout and onto a toll road that will take you straight to Nusa Dua. Enter the Bali Tourism Development Complex through the main security gate and turn left before the main fountain roundabout. Look for the resort's signage on the right, and proceed for 25 meters."
At the Running Remote Conference
Wi-Fi: Sofitel provides complimentary Wi-Fi at the resort, in the rooms, and all common areas including where the conference will be held. You could upgrade to a faster Wi-Fi connection at the hotel, but guests think the free Wi-Fi is fast enough.
Getting around: Whether you're staying somewhere other than Sofitel during the conference or are going sightseeing, the Blue Bird Taxi is probably the best way to get around. You could try the public transport systems, shuttles, and other novelty transports like Bemo (mini-van), Ojek (motorcycle), and Dokar (horse-drawn carriage).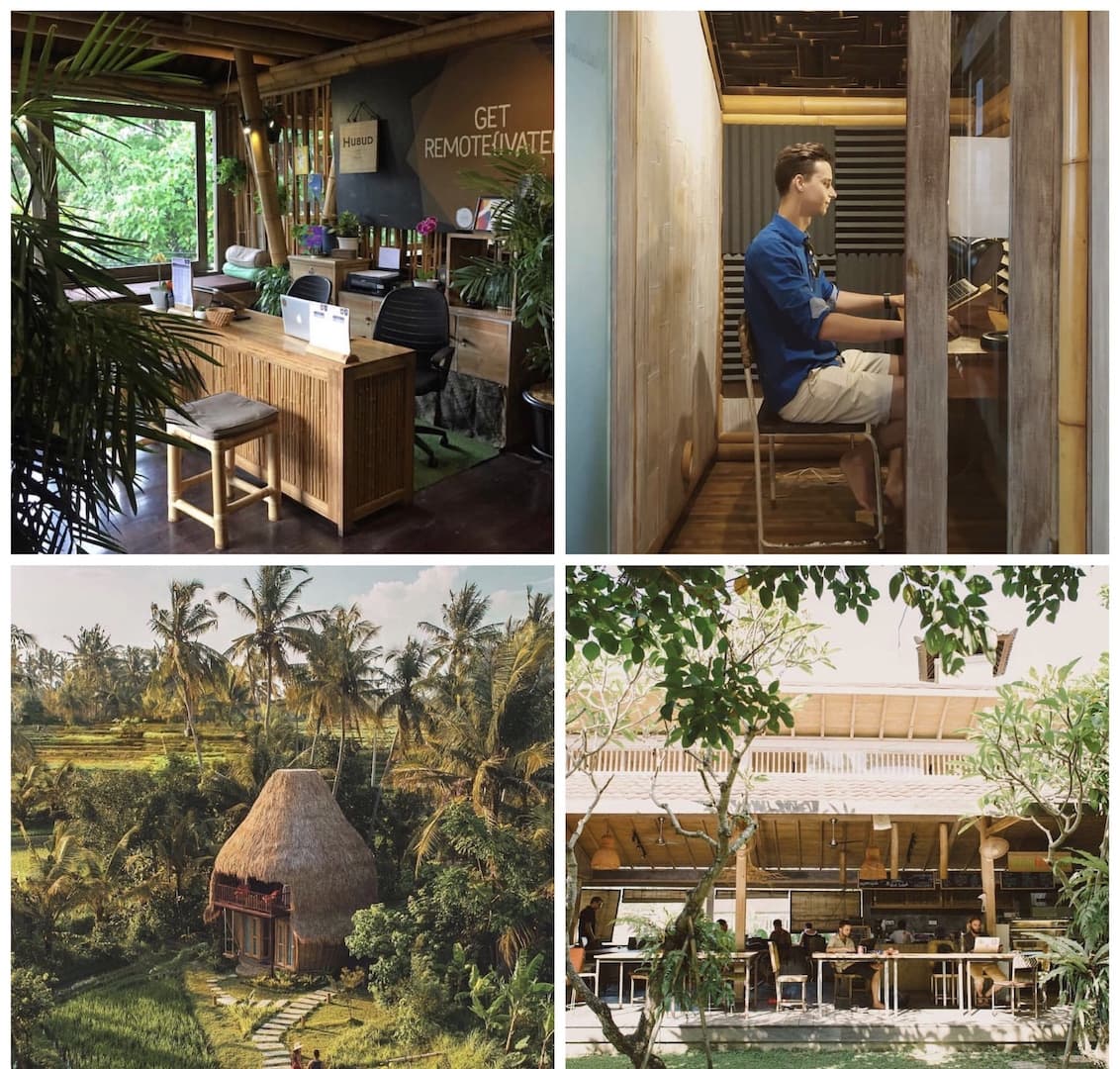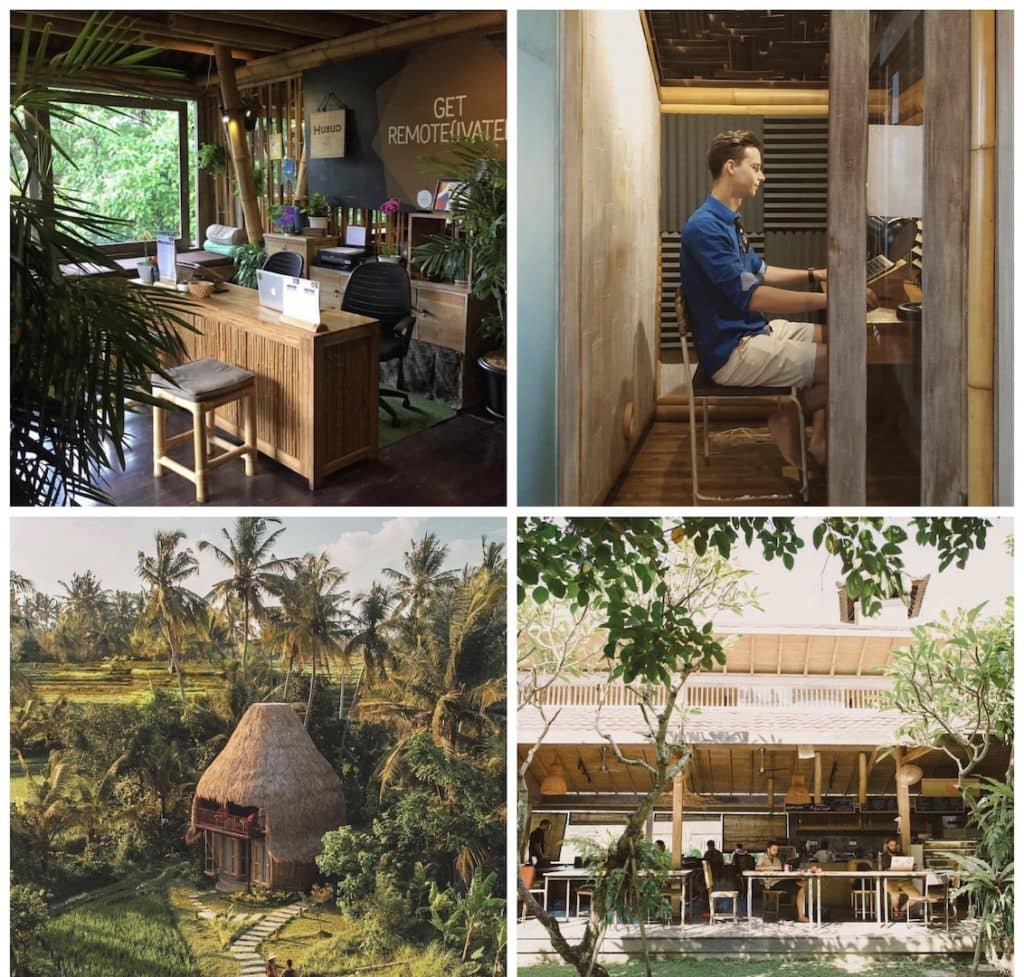 After Running Remote 2019
Mastermind: If you do get invited to attend the Mastermind, a shuttle will take you to Green Village in Ubud, Bali. It's a gorgeous, 100% sustainable village with bamboo cottages. Your room, board, food, and transportation are all included in the price of Mastermind.
Extend your stay and explore Bali, Indonesia: It'd be criminal to leave Bali after only a weekend. Moreover, Running Remote Conference has exclusive offers up its sleeve. They've partnered with TRAVLR and the Bali Bible to bring you curated experiences tailored to your likes. A tour of Bali's best temples, jungle river rafting, and quad bike adventure are just some of the options.
Co-work in Bali: Ubud, Bali is home to legendary co-work space Hubud. You're also not far from another great co-work space, Dojo. Its founder, Michael Craig is a speaker at the event. Getting a membership at either of these co-work spaces and trying them out is not only a great way to get work done on an extended trip, but it will give you an idea of how your digital nomad software developer might be working.
Running Remote Conference 2018 was rated four stars or higher by 94% of its attendees last year and 80% said they got what they came for. In their sophomore year, they're continuing to bring their A-game.
Speakers like Liam Martin (Time Doctor), Andreas Klinger (AngelList), Ken Weary (HotJar), and Zack Onisko (Dribble) will make this the remote event of the year. If you're ready to step into the world of remote work, you definitely should be here.
Get your tickets from this link, and enjoy DistantJob's special 20% off the regular price. Make sure to use the promo code 'distantjob'
And if you run into DistantJob's Vice-President Rustam Ahverdiev during the conference, or set up a meeting with him by mailing us at [email protected] , he'll have something nice for you! (Tell him the password: "Ken sent me."
Meanwhile, follow Running Remote Twitter to keep up to date on the event, or you can email them directly here. And as always, can contact us, if you have any questions.