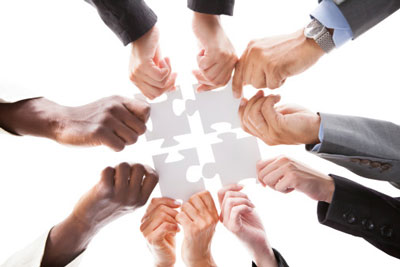 When it comes to business, you've likely already realized just how many positive benefits the Internet has to offer. From email campaigning to video conferencing, business owners now have more contact, communication, and control over their affairs than ever before. Sadly, too many are still focusing on using digital tools within the office environment than from the outside. Internet tools today offer the ability for business owners and employees to complete work, strategize, and communicate from virtually anywhere in the world, and if you aren't taking advantage of these tools, you may be hurting your bottom line. As proof, here are three examples of companies that utilize remote workers almost 100% of the time:
1. Basecamp
As a provider of online, cloud-based project management software, Basecamp has become one of the leaders in providing a platform for employers to successfully work with remote teams. True to its software, Basecamp employs all its remote workers who are in turn using the company's own software and other online resources to complete their work from home, office, or almost anywhere in between.
2. Mozilla
Firefox is one of the most popular Internet browsers available today, and its creator, Mozilla, recognizes the value in hiring remote workers. According to Mozilla, people who work best from home or other remote locations are just as valuable, knowledgeable, and effective as office workers. With this thinking, the company employs people in 13 offices and 30 countries across the world.
3. Upworthy
In recent years, Upworthy has become a major player in the social media/news/pop culture and entertainment spheres, featuring stories that are both intriguing and enlightening. Due to the company's focus on a variety of arenas within a global perspective, it has chosen to work almost exclusively with remote teams who can access video chat services, such as Google Hangouts. This has helped Upworthy to have correspondents and professionals with unique opinions located all over the globe.
What These Examples Mean for the Future of  Your Business
Because remote workers aren't there with you in the office, it can seem daunting and easy to initially discard the model, and the idea of working with such professionals. But when you look at and consider the numbers, things may just start to fall into place. Along with major companies, such as those mentioned above, turning to remote workers, could likely save your own company considerably on overhead by choosing the same strategy. Think about it: How much do you spend each day, week, month, quarter, or year on each employee? These costs go beyond salary, benefits, insurance and severance packages to also include utilities, technology equipment, desks, chairs, and cubicles, as well as office maintenance, security and other expenses. When opting to hire remote teams, you can potentially cut your overhead costs substantially, ultimately increasing your competive market advantage, not to mention your bottom line.
Distant Job Offers Advice, Direction, and Placement for Companies Interested in Hiring Remote Employees and Saving Through Recruiting Remote Teams
Distant Job offers its customers the opportunity to discover their true potential while saving money through the implementation of remote workers. Whether you need just one remote IT specialist, or a few remote teams to work on your projects or whether you're considering an entire virtual staff of remote workers on board, Distant Job can help get the process started. To learn more, contact us.