You've decided to go for it! To make your dreams come true and begin the entrepreneurship path by founding your remote startup. Remote startups are continuously increasing because people realize all the benefits of managing a virtual team. However, with benefits come also challenges. And two of the most common challenges remote leaders face are regarding communication and organization. Here are the best project management tools for remote startups.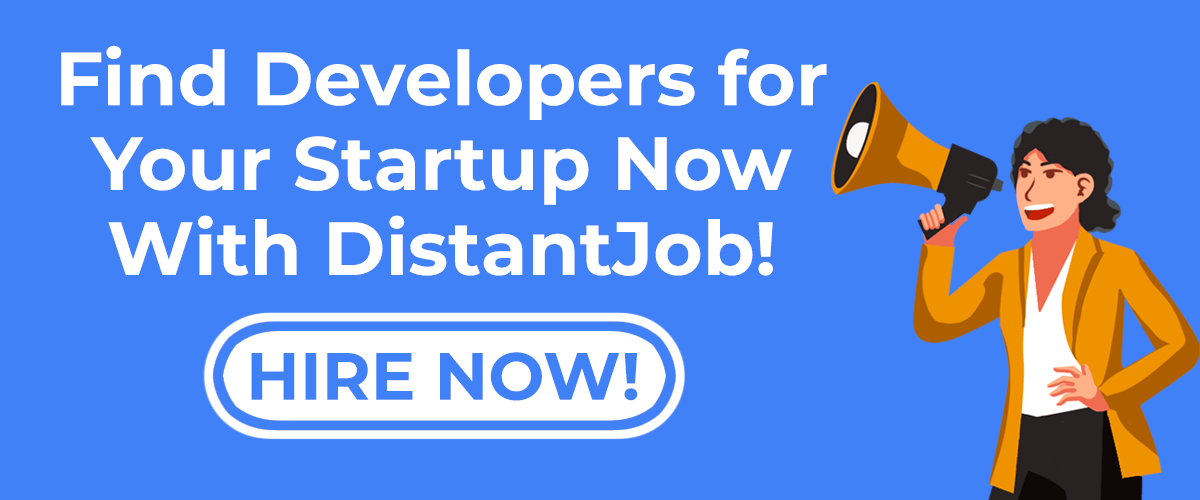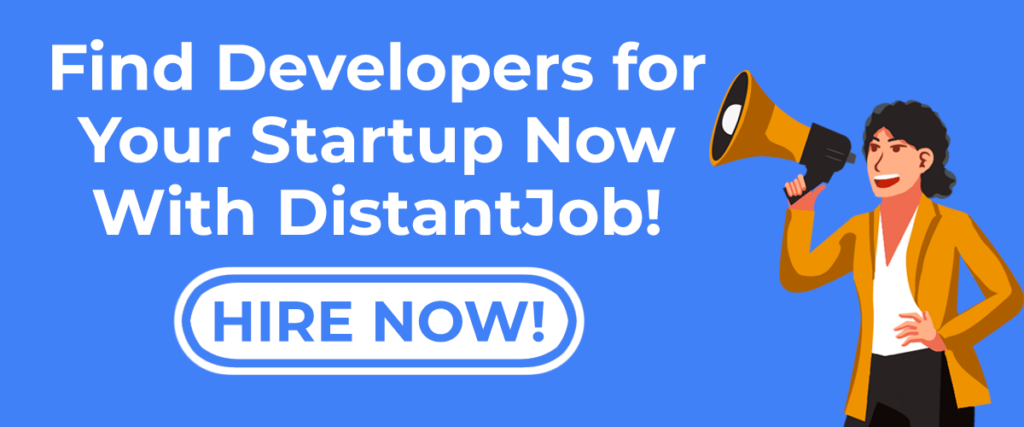 Project Management Tools
Startups are usually built up with very few people on board, making projects move fast and at an intense pace. Team coordination is critical for the projects to succeed, and when the team is distributed in different parts of the world, things can get ugly – if they don't have project management tools.
These tools help entrepreneurs organize their teams better and efficiently. But how to know which one is right for your team? We've listed the 8 best project management tools of 2020: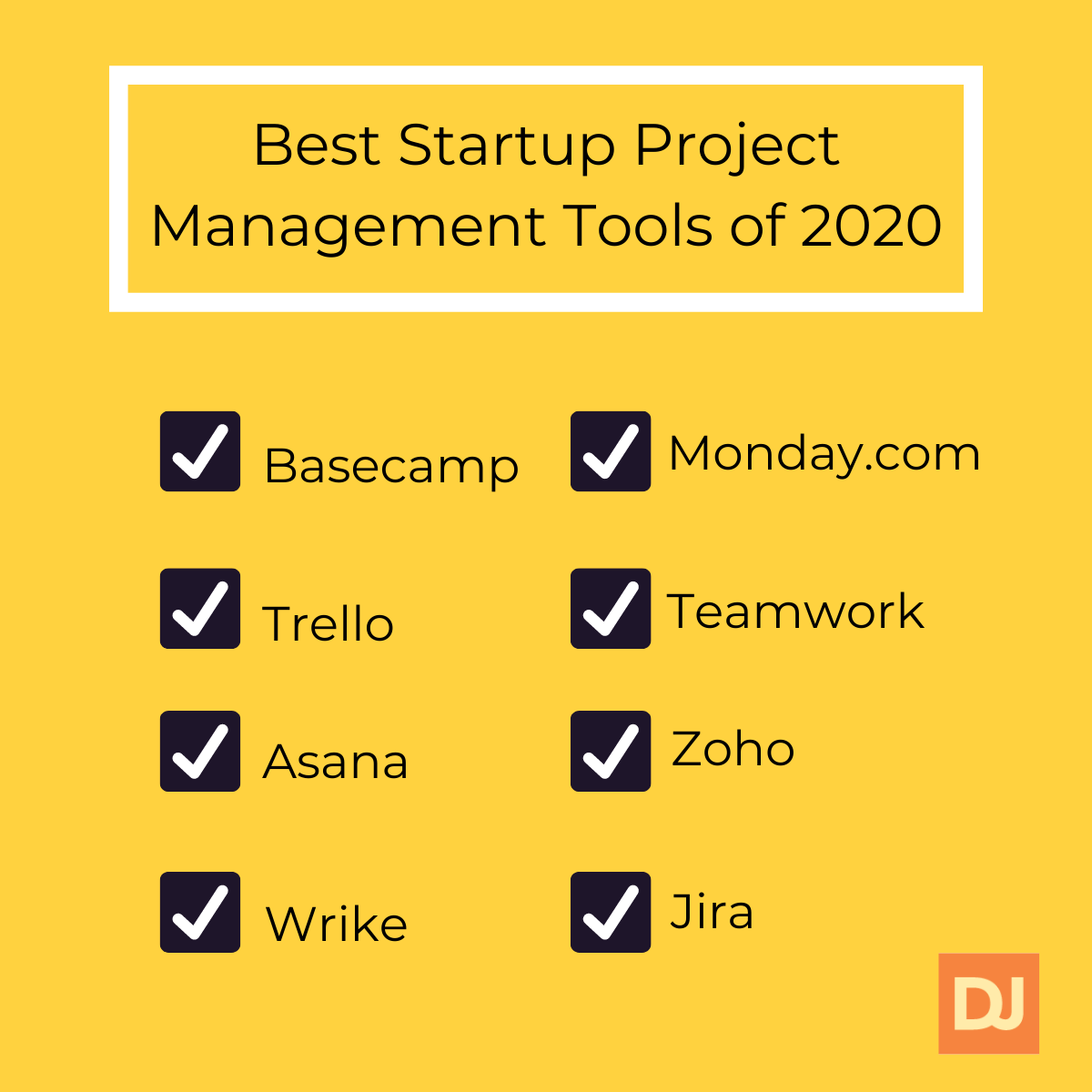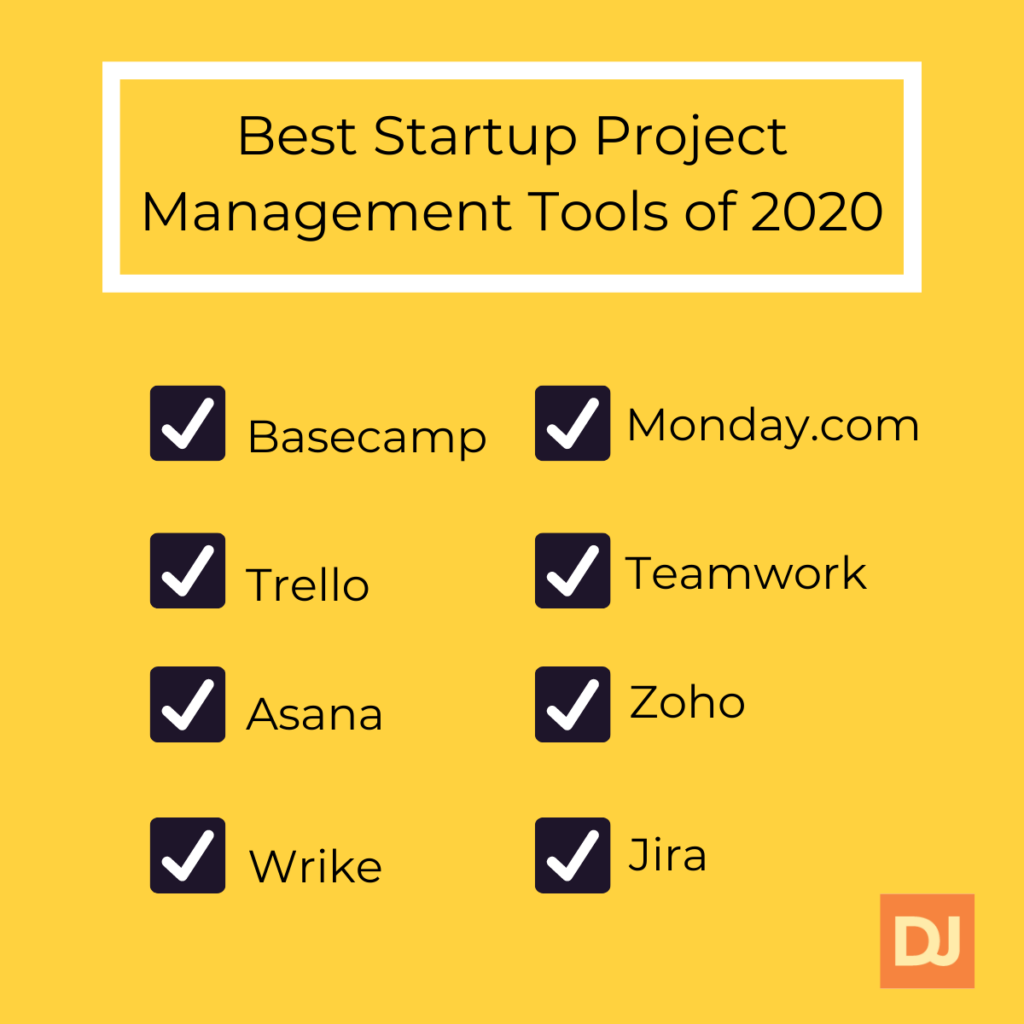 1. Basecamp
Are you looking for a tool that organizes pretty much everything? From documents to to-do lists, due dates, etc.? If so, Basecamp is the tool for your startup. Basecamp offers a broad set of features that lets you organize remote teams efficiently.
Every project includes message boards, to-dos, schedules (a calendar that you could integrate with other apps such as google calendar), docs, file storage, real-time group chat, and automatic check-in questions. Basecamp handles every single aspect all teams need to use for developing projects.
Basecamp's main disadvantage: It doesn't offer advanced features. Although Basecamp offers all features remote startups and companies need, it still lacks useful advanced points such as analytical tools that help teams see statistics on how projects are moving. Also, it's challenging to set up recurring tasks.
Pricing: $99/month and it allows an unlimited amount of users.
2. Trello
Kanban's board methodology has been proven to improve team efficiency when managing projects. And Trello, is the digital version of Kanban's board that helps remote teams start and finish projects and tasks successfully. With Trello, you'll be able to organize your team by creating visual representations of projects, scheduling dates and activities. One of their best features is that it's visually attractive, making teams easily understand where the project is standing and what it takes to finish it.
Other benefits Trello brings to the table, besides its board, are the lists and cards that enable teams to organize their projects in a fun and flexible way. It's perfect for creative teams such as marketing or sales teams who continuously adapt, make changes, and improve their working flow.
Trello's main disadvantage: Although Trello is perfect for startups and small teams, the software has many limitations for big and complex organizations that need more features than the ones Trello offers.
Pricing
Free:
Contains their main features.
Business:
Costs $9.99/month per user.
It offers advanced features such as unlimited boards, map view, 100+ App Integrations, among others.
Enterprise:
Costs $17.50/month per user.
It offers more advanced features regarding administration and security.
3. Asana
Asana is one of the most popular project management software. It offers an easy interface for teams to navigate and organize their projects and tasks. One of Asana's main highlights is that it helps teams manage everything in one place, from setting the company's and team's primary objectives to routine tasks, so teams are aware of what their responsibilities are. Also, teams can monitor progress in real-time; therefore, they can see how projects are evolving. In a few words, Asana is perfect for tracking work and getting results fast.
Asana's main disadvantage: Although most of their features are great, for small teams and new users, Asana can get complicated and overwhelming.
Pricing
Basic:
Free.
Manage basic tasks and projects.
Up to 15 users.
Premium:
$13.49/month per user.
It has many resources that allow you to keep close track of how projects are moving forward.
Business:
$30.99/month per user.
It includes advanced integrations, portfolio, resources management, among other features.
Enterprise:
Its price is not published.
Great for organizations that want strong security, control and extra assistance.
4. Wrike
Wrike is another great project management software that helps to boost collaboration among team members. This cloud-based app has the objective of assisting remote teams in keeping their projects organized. It offers a customizable dashboard, file management, and other editing features. Wrike also provides reporting and tracking tools, helping teams to be aware of how projects are progressing.
Wrike's main disadvantage: Some teams claim that Wrike is pricey and lacks features such as live chat and time tracking.
Pricing
Free:
Offers a simple task list for small teams.
Up to 5 users.
Professional:
$9.80/month per user.
Offers full project planning and collaboration.
Up to 15 users.
Business:
$24.80/month per user.
Ideal for complex management.
Up to 200 users.
Enterprise:
Its price is not published.
Comprehensive solution with advanced security & controls.
5. Zoho projects
Zoho projects allow teams to create custom dashboards that help them monitor their projects closely. It enables many useful features, such as importing data from external sources and integration with other applications (Slack, Google Apps, and many others). One of its main features is regarding email marketing and automation.
Zoho's main disadvantage: It might be too much work to handle for teams at the beginning. It requires a lot of customization to get started with everything.
Pricing
Standard:
$3/month per user.
Includes all their basic features.
From 6 to 10 users.
Express:
$4/month per user.
More project templates and storage.
From 12 to 50 users.
Premium:
$5/month per user.
Advanced features.
1 free training session.
From 15 to 100 users.
Enterprise:
$6/month per user.
2 free training sessions.
30 project templates.
From 20 to unlimited users.
6. Teamwork
Teamwork is an excellent choice for remote startups because it includes essential aspects that any project management software should have such as billing, notification, taskboards, and even time tracking. With this tool, team members can create multiple tasks and notify their other team members. The task board also allows users to comment and chat. Teamwork also has integration with other applications such as Gmail, Basecamp, Slack, and more.
Teamwork's main disadvantages: It's not so easy to get used to. Teams might struggle initially because it has a lot of features and aspects to become familiar with.
Pricing
Free:
Includes the basic features you need to manage a project.
Up to 5 members.
Pro:
$10/month per user.
Teams can manage and collaborate on projects while it tracks the working hours.
Premium:
$18/month per user.
It tracks multiple projects and helps you create processes for your organization.
Enterprise:
Its price is not published.
Advanced features.
Takes care of complex project management features and security related aspects.
7. Monday.com
Monday.com is one of the best project management software out there. One of its main highlights is that it's a very visual tool that provides calendars, charts, Kanban boards, maps, and timelines for helping teams get organized. Teams also have access to many collaboration features that allow them to have conversations and share files, briefs, checklists, and spreadsheets.
Monday.com's main disadvantages: It might be overwhelming for some teams. The fact that it has many features makes it a double-edged sword because teams get too many things going on on projects. And some of these features and advanced tools require time to understand them and use them.
Pricing
Basic:
$8/month per user.
Basic features.
Standard:
$10/month per user.
Other features such as calendar, timeline, share boards, etc.
Pro:
$16/month per user.
Suitable for teams with complex workflows and operations.
Enterprise:
Its price is not published.
It includes advanced reporting & analytics.
8. Jira
If your remote startup seeks to follow Agile principles and workflow, Jira is a great tool for it. This software helps teams plan and track while supporting agile frameworks such as Scrum and Kanban. Teams can custom their workflows for each project, create tasks, and subtasks. It also provides flexible dashboards that help teams track their projects and create reports. Another of Jira's highlights is that it makes projects more organized by dividing them into four phases: entail project categories, issues, projects, and sub-tasks.
Jira's main disadvantage: Although it's not difficult to use, Jira might be very tricky for those who have no experience with these kinds of tools. It may be challenging to understand and keep up with.
Pricing
Free:
Basic features.
Allows up to 10 users.
Standard:
$7/month per user.
250 GB of file storage.
Anonymous access and audit logs.
Premium:
$14/month per user.
Unlimited file storage and 24/7 support.
Building a Successful Startup Start with Hiring the Right Team
Having the right tools is vital for remote startup success. You'll be able to organize your team, set due dates, and overall be aware of what each member is up to and what your responsibilities are.
However, one thing is for sure. A team is successful when they have the right people on board. Hiring talented employees is one of the best strategies to reassure that your startup will be successful. And although you are just starting your company, one of the best pieces of advice that we can give is to prioritize your recruiting process. Have a plan, know which type of employees you want to hire, and make sure they're remote ready. Also, make sure candidates understand your culture and like it because passionate employees can give their 100% and even more for the team.
At DistantJob, we specialize in IT remote recruiting; we know the do's and don'ts and the best strategies to hire talent all over the world. If you feel you need help with your recruitment process or want the best people in your team today, it's your lucky day. Contact us and tell us everything about your dream employee – in less than two weeks, you'll be welcoming them to your startup.