You've scoured the local talent pool, but you're still looking for the perfect candidate for your business needs. How can you extend your reach without heading out into the outsourcing depths? When you're outsourcing your business, you may not know your individual workforce: they're not an integral part of your business culture. Remote recruiting balances the benefits of outsourcing with the advantages of having an in-house employee. However, when you're looking for employees around the world, you need to approach your search a little differently. We at DistantJob can help. You can contact us directly and we'll get started right away – or read on to learn a bit about what it takes.
The Remote Recruiting Difference
When you're outsourcing, you're working with freelancers who likely don't have a long-term commitment to your company. Your freelancers can their talents to your business, as well as outsourcing themselves to others to contribute to their finished product. Ultimately, they are there to complete a job and hopefully do it well, but they don't have the depth of understanding that you and your employees have about your product and corporate culture. You love the lower cost of working with outsourced freelancers, but you want more consistency and commitment. This is where remote recruiting comes in.
Imagine that you work in a world that's full of brilliant talent you need. If you live in a small town, you may or may not find IT specialists who are eager to work for your company. You're able to introduce them to your company culture, develop a strong connection with these employees, and supervise their work directly. You know how and what these employees are doing because they're part of your business. With remote recruiting you can always find brilliant talent to work with you through a global talent pool, drawing them into your business as your dedicated and talented remote workforce. You reap the benefits of your remote workforce's lower cost of living expenses, which translates into lower wages. Your remote workers acquire a job that's in their field, working with a company that values their expertise and wants to contribute to their ongoing development. Remote recruiting has distinct advantages compared to outsourcing or hiring locally, but how do you do it well?
1. Be Clear
It's important that any job posting that you have is clear about both the position and its benefits, but it's doubly important that a remote job posting be extraordinarily clear. When you're attracting prospective employees from around the world, they need to know exactly what they're committing to before they sign on to work with your company. Be open for in-depth questions about the job description and expectations and about your company, and expect more of a back-and-forth interview process than you'd have with a short-term freelancer. When someone's committing to your company for the long term, both you and they need to ensure that you're a good match.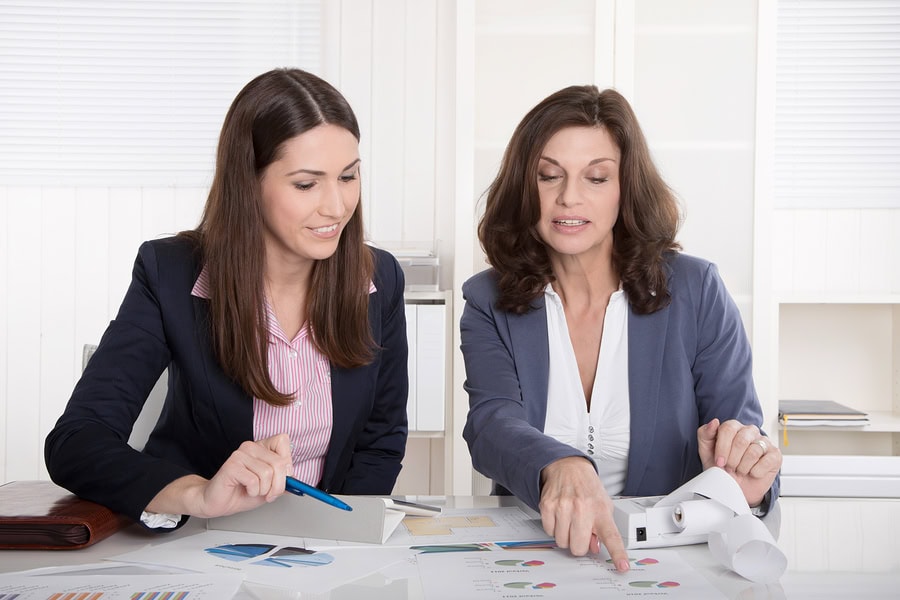 You set clear expectations for your in-house employees. Do the same for your remote workers.
2. Set Yourself Up for Success
When you're getting ready to hire remote employees, be ready for logistical questions that may be different from those that are important to your in-house employees. With remote workers, setting overlapping hours becomes very important and they may need to work at unconventional work hours in order to connect with the rest of your team. Your prospective employees may have questions about the technology you have to support their integration into your workplace. As time goes on, create a clear summary of expectations and workflows that you're able to articulate to candidates so that they can understand what it will be like to be a remote worker for your organization. Clarity of expectations helps you ensure that you have the right fit.
3. Create an Offer They Can't Refuse
Do you remember when you last hired someone for a managerial position? You not only looked for skills and cultural fit, you also looked for someone who was highly motivated to contribute to your organization's development. One way to increase an employee's enthusiasm and commitment to your organization is to develop unique and desirable positions for your employees. Offering company benefits, an attractive compensation package, innovative training, and flexible work hours all make your company irresistible. Position yourself as a company that's breaking new ground in its field and offers a substantial and comfortable position, and you'll attract the long-term brilliant talent you want.
4. Look Deeper
If you're looking for someone to work on a short-term project such as designing a new brochure, you may look over a number of candidates, assess whether their work is a fit for your business, and decide on the person you'd like to work with. However, when you're looking for an individual to bring onto your team and that individual needs a breadth and depth of specific skills, focus your time and energy on developing a larger pool of interested and qualified candidates. You have the entire world to choose from, so take this opportunity to really look at the full spectrum of hiring options. This will allow you to not only find someone whose skills are a fit, it will also allow you to find someone who works well with other employees in your organization.
Remote recruiting opens up your business to a global workforce.
5. Use Hiring Specialists
If you're looking for new specialist staff, you might use a recruiting or headhunting agency to find the people you need to fill your roles. The same goes for remote recruiting. You're still looking for talented new employees, and you need to find people with a specific skill set. If you're looking for an employee with significant and specific IT skills, don't be afraid to work with subject experts and remote HR experts who can help you shape your search for new employees and ask the right questions to pinpoint those candidates who would be the best fit.
Look for connection and commitment from your remote employees.
6. Seek Direct Connection
When you're hiring, put the focus on connection. Look to networks of qualified candidates around the world who'd like to work for your company in the long term. When you're hiring a remote employee, hire in the same way as you would a long-term local employee. Look at their skills, but also look at their fit with your company and their history and enthusiasm about committing to you in the long term. Employees who are committed and connected and directly under your management will have a higher quality of work and more productive results.
7. Find Excellent Communicators
When you're hiring someone who's not going to work in your office, be sure that you hire someone who works well independently and who"s committed to and skilled at communicating with the technologies you use most often. If you use Skype for meetings, hire someone who understands how to communicate well in a virtual face-to-face meeting. If your company's workflow is based on working on joint projects over email, hire someone who's a clear and efficient writer. When you can't talk around the water cooler, digital communication skills are key.
8. Connect with People You Can Trust
As an employer, you need to know that your employees will not only do your work, but that they will do it well and in a way that does your company proud. Look for people with a track record of balancing innovation and communication. Your remote employees need an intimate understanding of your organizational ethics and directions, an excellent work ethic, and a commitment to represent your organization to the best of their ability.
9. Look for a Fit with Your Company Culture
When you're looking at freelancers for short-term outsourced work, you need to make sure that you can work with the individuals you find, but they don't necessarily need to mesh with your company culture. When you're looking at in-house employees, it's critical that they are steeped in your core product and company culture, motivated to work on your projects, and an easy fit within your employee team. They need to work in the same way you work, or capable of and open to learning how and quickly adapting to your methods. The same goes for remote workers. Even though they aren't on-site, if they're going to be part of your team for the long term, you need to ensure that they fit with your company culture, have enthusiasm for your products and projects, and work well within your management style.
10. Get Support
Once you've hired your first remote worker, you may need some help structuring your workplace to integrate this person as a member of your team. What technologies will allow this person to communicate well with your team? What processes should you have in place to ensure that work flows well even though some team members work in other parts of the world? You may need to seek help to develop training that will allow your new employees to integrate seamlessly into your workplace.
When you're looking for remote employees, you need to source them in a different way. You're not hiring an employee who will be in the office, so you need to hire someone who's independent, innovative, and flexible. However, you're also looking for stronger commitment, more than you would consider in an outsourced position. Therefore it's important to seek out employees with strong skills, a keen interest in your specific posting and a commitment to work according to your company processes while growing into your company culture. Whether you're looking for your first remote worker or you're honing your growing remote team of employees, DistantJob can help. We're a remote recruiting company with experience in developing job postings, global hiring processes, and remote management training. We'll not only find you remote employees who have the skill sets you need, we'll help you develop valuable team members who may live somewhere else in the world, but who will work with your company in a seamless and integral manner.