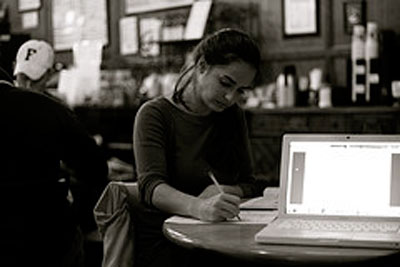 The success of utilizing a remote workforce in the business world has become an undeniable reality. Approximately 10 percent of business professionals in the United States are currently telecommuting from home or other locations, according to a study done by the MIT Sloan Management Review. Corporations like IBM, Accenture, and Proctor & Gamble have all focused in the last decade on eliminating traditional offices and now rely on remote work teams.
1. Top-Notch Talent Becomes Accessible
The benefits of having a remote workforce are unquestionable. A business that hires individuals from any part of the globe has free rein to pick and choose top talent with no reservations about physical location. The employee also never has to worry about having to relocate and possibly uproot his family for work. Businesses based in small, often rural communities can easily reach out and hire the best of the best to staff their company, which quickly gives them an edge over any competition that opts to hire from a small localized pool of employees.
2. Cost Reduction and Greater Flexibility
Relying on a remote workforce also dramatically reduces a business's overhead costs by eliminating the need to maintain expensive office space. The remote employee benefits by not having to report to a mundane office from 9 to 5 every day. He no longer faces a possible commute to get to work on time. Remote working usually allows the employee the freedom to set their own schedule. If they are a night owl, they can work into the wee hours of the morning, or an early riser can be up before the cock crows to welcome the new day. The company that is willing to staff with offshore personnel relishes in the boon of fewer costs and the employee gains greater professional freedom. That creates a win/win situation for all involved which helps everyone flourish. And the recent remote work statistics proves it.
3. Ease of Communication
Communication advances in recent years have made the success of a remote workforce a reality. Huffington Post reported that email is the most common form of communication used by businesses that rely on remote operatives. We have found that professionals can also stay in almost constant communication with each other via Skype, cell phones, conference calls, and chat-based programs. Scheduled meetings still take place and are a viable reality by utilizing the many avenues of communication and face time with an employee. Even worker training programs are easily accomplished no matter where the employee's geographic location might be. Such latitude in the business world was virtually unheard of 15 or 20 years ago, but today its become the norm for any company that relies on a remote workforce.
With thoughtful planning, a business should flourish with a remote employee task force. Let us help you build your crew of telecommuting professionals. Check out our website to see how we can get your remote foundation started and growing.