In the general conversation about remote working, you will still come across companies who aren't convinced of the benefits. They usually cite the high-profile remote work 'fails' such as Yahoo! If a company like that can't make remote work a success, then how could they?
We've talked about Marissa Meyer's decision to call in all their distributed workers in the past. Although then newly appointed CEO wanted to increase collaboration, the move wasn't popular with staff. While Meyer defended her decision and didn't reverse it in her time as Yahoo!'s big cheese, some of their staff continued to work from home regardless.
In the meantime, evidence has continued to grow that remote working has many benefits. Telecommuters are happier, healthier and more productive. Companies get access to a global talent pool, increased diversity and can cut costs. There aren't many genuine win-win situations in business, but remote working can be one of them.
Which was why it was surprising to see an announcement from the world's largest custodian bank, The Bank of New York Mellon, that they were planning to call in their remote team for similar reasons to Yahoo!
Remote Work Review
As part of a wider drive to improve efficiency in the bank, it was decided that the office was the best place for people to work. The bank was looking to increase collaboration and speed up decision making, they said.
When Yahoo! sent out their call-in notice, in spite of it specifically saying that it shouldn't be leaked, it was in the hands of the press within hours. New York Mellon didn't receive such subdued feedback from their staff or others. Member of Parliament for East Dunbartonshire, Scotland, Jo Swinson, quickly tweeted, ' I feel like sending a fax to BNY Mellon to tell them it's 2019… or maybe a carrier pigeon? '
One staff member said she would effectively be forced to resign. As a working mother, she needed the flexibility of home working to be a part of the workforce. A legal challenge was soon mounted by those who had remote working written into their contracts. Meanwhile, distributed staff who did go into the office found there were no spare desks!
It's no surprise, then, that days later New York Mellon released a statement saying that they were planning to review their remote work arrangements. On the off chance that they're reading this article, here's some information they might want to take on board.
Remote Team Collaboration
Let's start by taking apart the idea that people have to be in the same room to collaborate effectively. Is it true? I mean, we've all had good experiences in meetings where blue-sky, out-of-the-box (and any other buzzword you can think of) thinking comes up with great solutions.
But we've also all sat through meetings where nothing. at. all. got. done. Where there were no breakthroughs or aha! moments. Where we left feeling frustrated that we'd wasted our time.
And for some thinkers, the heat of the moment in a meeting just isn't the right time for their creativity. For them, their Eureka moment comes as they're walking back to the desk, or on the drive home. We're not all on-the-spot innovators.
It's also pretty old-fashioned thinking to consider face-to-face to be the only way to collaborate. The internet means that we've never had more opportunities to connect with each other, and that includes a raft of amazing collaboration tools to facilitate online meetings.
Speedier Decision Making
Firstly, in all our reading and research about remote vs office based working, we've never come across anything that says having people in the same room speeds the process up. One advantage that remote teams can offer is asynchronous decision making.
What this means, is that the work that goes into making a decision doesn't have to take place within normal working hours. If your team is spread across different time zones, the effort can continue. With people working on a problem for more hours in a day, it stands to reason that a problem will be solved more quickly.
If we look at what the experts have to say about improving decision making, the answer seems to come in four steps.
Make Sure Roles and Responsibilities are Clear
When you're working with a remote team, this is fundamental. Because remote workers don't always have colleagues online at the same time to check with, they need clearly a clearly defined role and job description. This then breaks down to a task level, if they're working on a project, they need to know what they are expected to finish while their colleagues are sleeping.
That's why we advocate using the Agile Development Methodology. By holding daily virtual stand-up meetings, you stay in touch with progress and the whole team can share information. With everyone clear on what they are doing and why there should be no roadblock to a decision.
Share the Data
Accurate, real-time data is the food that nourishes a good decision. So why would the best option be pre-printed information or a slideshow at an in-office meeting?
Whether the data you need is being pulled from your sales figures, CRM, or Basecamp it's just as simple to do that online. There's no shortage of remote communication tools that let you have a face to face, send documents or screen share so that you are all on the same virtual page.
Using a Framework
Researchers at McKinsey & Company have come up with the ABCD Method of categorizing decisions. The idea is that you decide which type of decision you're faced with, and then use the agreed methodology to approach that question.
The four categories they suggest are:
A – Ad hoc decisions which are low-risk and don't happen very often.
B – Big-bet decisions. These are higher risk and could change the direction of the project. They happen infrequently.
C – Cross-cutting decisions. Where multiple people or departments need to make smaller decisions that have an big impact. Where collaboration is needed to make the decision.
D – Delegated decisions. These can be left to an individual.
If you have a plan for how to get decisions made, when a situation crops up and needs action you can just start the ball rolling. There isn't a need for delay. The cascade of actions could even be pre-programmed into your task management system, and happen automatically.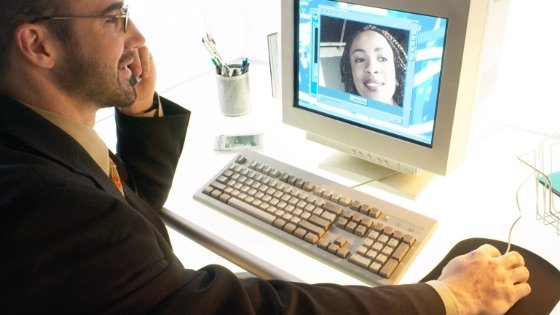 Check for Bias
Finally, take a step back and make sure that the decision you've come to isn't the result of conscious or unconscious bias. By the way, do you know what one of the best ways to avoid bias is? It's to have more diversity in your team. If you remember, we mentioned that one of the big bonuses in having a remote team, back at the start of this article!
Staff Want Flexible Working
The immediate rebellion from New York Mellon staff didn't come as a surprise to us. We've been telling people for years, that with more than 80% of the workforce wanting to work from home, at least part-time, offering remote working was a huge advantage. Taking it away? Not so much.
The real change, from our perspective, was not that the move was unwise, or that staff was unhappy, but in the tone that local and national news used when they reported it. Back when Yahoo! announced their remote work ban, it caused some contraversy but the subtext was that this working from home lark was a fad, and its days were numbered.
The underlying message in the reporting on New York Mellon was quite different. This time, the feedback that was given to the bank was that calling remote workers back to the office was anachronistic. Remote working seems to have proved itself, somewhere in between the two announcements. About time, too.
Ready to Go Remote?
We think that the case for hiring remote workers has been made. We hope that you agree! As a boutique agency, we specialize in bringing together the top development talent around the world with your opportunities. If you'd like us to help you find a rockstar developer to start or expand your remote team, get in touch today.