This year took us all by surprise. In some cases, because of the pandemic, entire companies had to rearrange their structure and implement remote work as their only alternative to survive. Many remote workers struggled to adapt but did their best, and as the year is ending, it's always a good option to show appreciation to all those who worked hard. If you're looking for the best holiday gift ideas for remote workers, you're in the right place, as we've hand-picked some great options for your team.
10 Holiday Gift Ideas for Remote Workers
Whether it's because you and your team are new at working from home or you are a fully remote company, holiday gifts are always a nice way of saying you care for your team and the hard work they've done throughout the entire year.
If you're wondering what are good employee gifts for the holiday season, here are 10 ideas that can 'put a smile on that face' as Joker on Batman says.
1. A cute mug
A remote worker without coffee is like a car without gasoline: useless. Just kidding, although some remote workers feel the world is ending when they don't have their cup of coffee in the morning.
Not to generalize, but many remote workers are big coffee (or tea) fans, so why not give them a cute mug as a holiday gift? It can be a personalized mug with the company's logo or with something meaningful for each employee.
At DistantJob, we all got our mugs that had our names on them, and everyone was thrilled by this lovely gesture because despite being in so many different countries, it made us feel a bit closer to one another.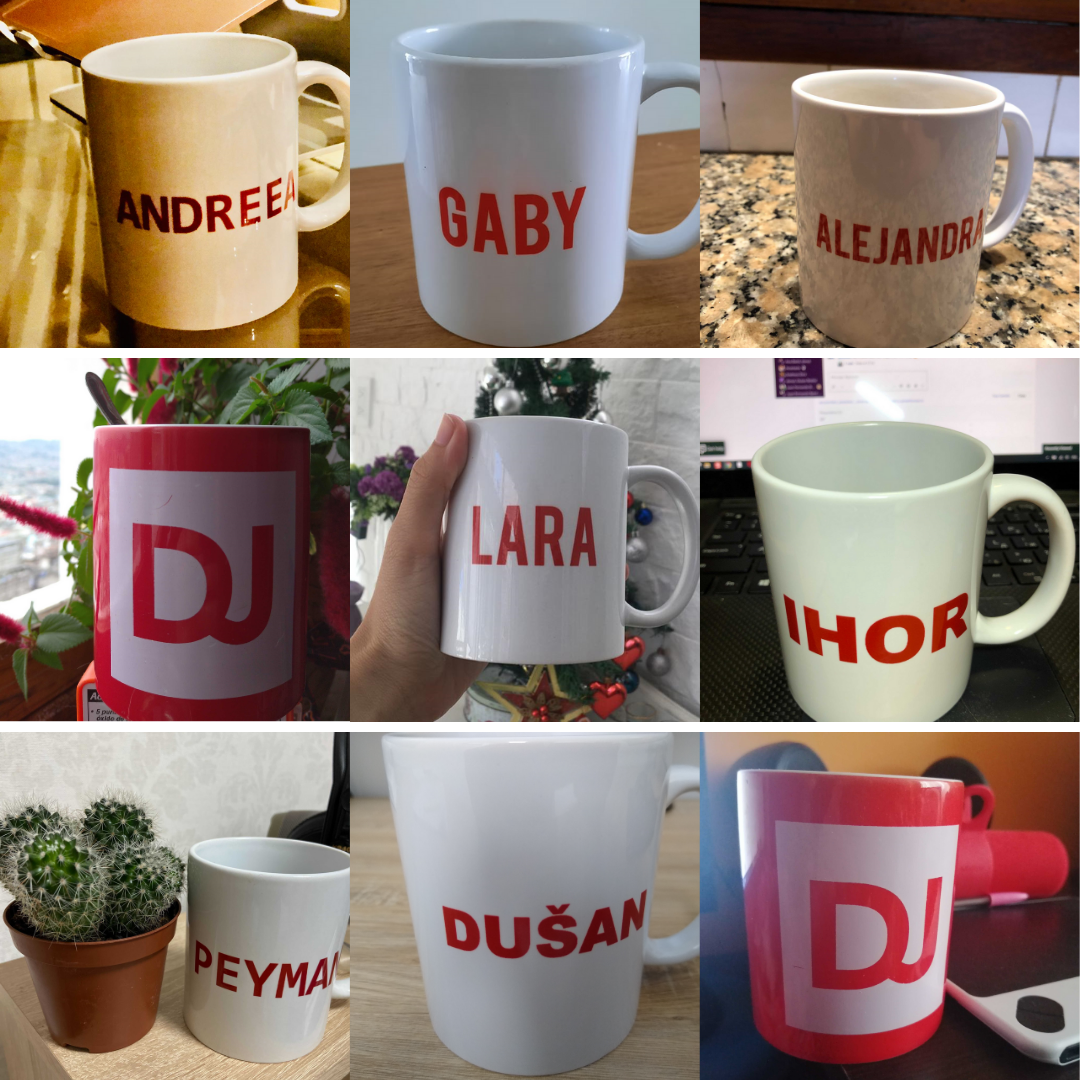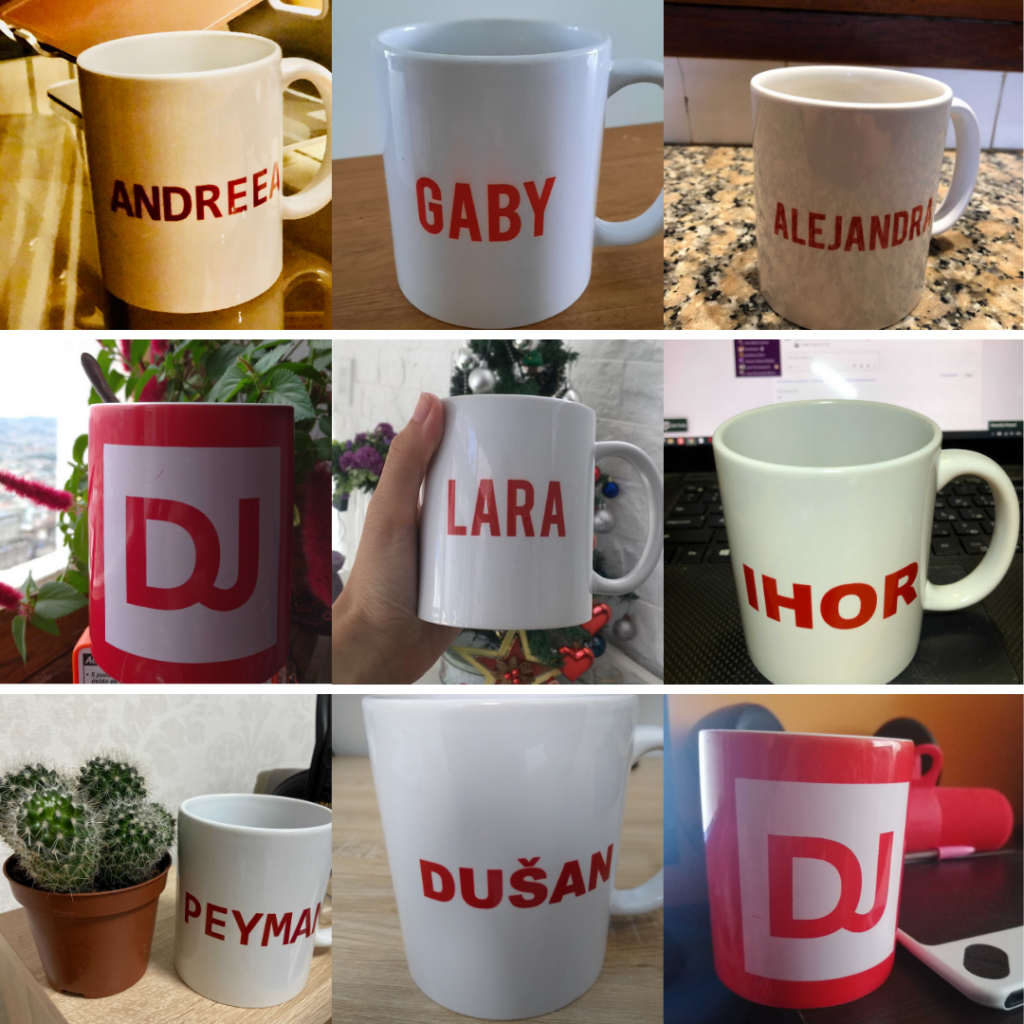 2. A great book
If your team has bookworms, the holiday season is the perfect excuse to give them a great book. It can be a book for them to learn something new, a science fiction book, or even your favorite book – that book that you feel everyone has to read before dying.
And because 2020 was also the year of remote work, giving a book about working remotely is also a great way to provide them with new strategies and knowledge of how to thrive in a virtual environment.
If you're looking for book ideas about remote work, we highly recommend you the bestseller Surviving Remote Work by Sharon Koifman, DistantJob's President. This book contains the main lessons Sharon learned working and leading remote teams for more than a decade.
3. Kick-ass slippers
One of the biggest myths regarding remote workers is that they work in pajamas. Some people say this even affects productivity; however, the truth is that whether working or not on pajamas, there is something that most remote workers love wearing to be comfortable at home: Slippers.
And slippers come in so many different shapes. It can be dad-like slippers (you know which ones I'm talking about), or it can be fun slippers with the face of an animal, the foot of a dinosaur, or with the theme of a comic book or movie.
4. Gift card
If you're desperately looking for gifts for employees working remotely and can't find anything you like, there's always the option of a gift card. Maybe your team has so many different tastes that giving them the same thing is difficult, or perhaps you feel you won't have enough time to buy everyone something different.
Whatever is your case, a gift card is a perfect solution. That way, you can buy many gift cards in the places you feel each employee would love. For example, if you have a chocolate fan in your team, you can look in their city for good chocolate stores and buy a gift card from there. Or even simplify the problem even more and buy an Amazon gift card.
5. Exercise gear
Making time to exercise while working remotely is one of the hardest things to do. But if you and your team want to get fit during 2021, exercise gear is necessary. For example, a great gift to encourage your remote workers to stay fit at home is a yoga ball, a yoga mat, or even weights.
Although if you want to make it more fun, you can give your remote employee's video games and accessories to help them work out. Is working out while playing possible? Sharon Koifman has created the remote work fit challenge that involves losing weight by having fun with video games. Check out the video below:
6. Home office accessories
This year was not entirely successful for everyone, so looking to buy company gifts sounds a bit impossible for some. However, gifts are just a small gesture of appreciation, and they don't have to be a fancy gold pen or something expensive. There are many inexpensive gifts for remote workers that are useful for them at work.
For example, plants! According to studies, plants are proven to boost productivity by up to 15%. If your team is not a fan of plants, you can also consider calendars, small whiteboards, agenda notebooks, colorful pencils, a mouse, a mousepad, or any home office accessories to help them get motivated every day at work.
7. Learning subscription
A different holiday gift idea for your remote workers is a learning subscription. It can be something you feel will help them perform their tasks better or something they told you they wish to learn. Or even something you consider they would enjoy learning – for example, if you have a team member who loves beer, why not give them a learning subscription about the world of beer or how to make beer. (yes, believe it or not, there are even courses to brew your beer at home)
Many great learning platforms, such as Udemy, Coursera, Master Class, etc., are great for taking online subjects about so many different topics. They even come with a certification!
8. Anti-spill glass
Have you ever spilled your coffee or water on your computer and suffered a mini heart attack? Most remote workers have. A vast majority of remote workers love having a cup of coffee, water, or tea when working. And although this seems harmless, one wrong move, and you'll be on Amazon looking for a new laptop. Well, not necessarily; some laptops do survive.
Therefore another holiday gift idea for remote workers that is almost necessary is an anti-spill glass. This way, they can have their favorite beverage with them while working and not worry that they accidentally spill everything on the keyboard.
9. Home office gadgets
Home office gadgets are always a must for remote workers. This year, in particular, most employees didn't have the right equipment with them. And this affects the quality of video conferences because while you are trying to discuss something important with your team, you have Bob with a blurry camera. Or John with a terrible microphone that makes everyone's ears bleed every time he talks.
By this instance, your team might have gotten themselves great home office gadgets, but there are always accessories and equipment that can make their experience better. It can be headphones, microphones to a standing desk or a laptop stand to improve their posture.
10. Snack basket
Snacks are life! We all love working with a peanut bag nearby, or fruits, or even chocolate! There are so many delicious snacks that fuel our energies when we are working on something important or something that requires our concentration.
And the holidays also come with many delicious treats that make us happy! – Treats like ginger houses, christmas sugar cookies, mint beverages, etc. Plus, calories on Christmas don't count, so don't worry about it!
A great way to say goodbye to 2020 is by gifting your remote workers a snack basket containing things they love.
Getting Ready for 2021
2020 was one of the most challenging years for many businesses. Both employees and leaders did their best despite the difficult circumstances. Yet, the year is almost over, and a great way to show gratitude towards your team is with holiday gifts. It doesn't matter if you're giving them an Ipad or a thank you card; the purpose of the gifts is to make them realize how much you appreciate the work they did throughout the year.
And as 2021 is next door, building a strong team is one of the best ways to get prepared. If you are looking for talented remote workers who understand your culture and processes, contact us! As a remote recruitment agency, we can help you hire top remote IT talent in less than two weeks