There are many tools available to help make managing a remote team easier. We've looked at some of the big ones over the past few weeks; video conferencing, chat, and file sharing. All those subjects needed their specific overview because there was a lot to say to help you choose the right one for you.
This post is different – we're going to look at more unique tools. These are the one-offs or tools where there's one clear winner. Nothing here is a must-have, but these tools will help grease the wheels of the remote working machine.
We often say that you don't need any different skills to be a remote manager; leading a team is the same whether it's remote or not. But there are some unique challenges to working with a distributed team. Different time zones, cultures and motivations need to be taken into account.
What you won't find here is any productivity tracker. We advocate measuring performance based on what your remote developer produces; not the hours spent at the screen. If hitting the gym at 10:30 am or working into the wee small hours suits your rock star programmer best? Let them do that. It's much more productive than hitting any other sort of target.
With that rant over, here are the tools!
Scheduling
Working across different time zones can be challenging, and if your team is genuinely distributed then working out the golden hours when you can all be online can be a puzzle. If you need an 'at a glance' tool that will tell you what time it is for your team, then try setting up a personal world clock on timeanddate.com.
Claiming to be 'the coolest way to schedule meetings across time zones,' we have timezone.me.  It has a graphical interface that shows you which time zones are awake and which are asleep as you move a slider across your working day – at least, as long as you have a decent grasp of geography.
If you prefer a more collaborative approach to scheduling, but you don't want to deal with the administration yourself, then Doodle will herd the cats on your behalf. You select the dates/times that you would like to hold the meeting and invite your team to say whether they can make them or not – a tick box response is all that's required. You can then pick the date that suits the key people, or the most people – or use a different method altogether.
ChatBots
When you're talking across time zones, asynchronous communication comes into its own. If you've chosen Slack as your team's chat solution, then there are a range of chatbots available which help keep remote teams feeling connected. Here are just a few:
BirthdayBot – this helpful bot will remind you when it's one of the team's birthday. It's not the ideal way to do it – adding them to your calendar and sending the message yourself is the best way. But if you're short on time, this makes sure no one goes un-celebrated.
GameMonk – Quick, 90 second games for your team that can be run at any time of the day. A way to add a little fun to meetings, and help with team bonding.
Geekbot – want to have daily stand-up meetings using slack? Geekbot will manage those for you, so you don't have to man the channel for the full 24 hours.
BusyOn – Schedule asynchronous stand-up meetings, get daily team reports and track tasks of team members inside Slack now.
TaskOnBot – Manage and Assign Tasks, Increase Employee Productivity, Reduce Recurrent Activities, and Check Task Summary To Get Statistical Performance Of Your Employees' On Slack.
LeavesOnBot+ – Manage employee leaves requests, daily attendance, and team FAQs within Slack.
EventOnBot+ – Create events, manage invites and conduct polls. Also, sync events on Google Calendar for easy updates
HeyTaco! – This app allows your team to express virtual appreciation for each other via the medium of tacos. Not real ones, unfortunately, but the long-lasting, non-fattening kind.
Polly – Carry out your own polls and surveys, whether they be work-based or finding out where your team stands on the 'pineapple as a pizza topping' debacle.
If you chose a different chat platform then you can look at which bots are available for that, over at Chatbots.org.
Mood Tracking
We certainly hope that you've taken our advice about making communication with your remote workers a priority. If you haven't, rather than rely on a tool to assess your team's mood, then we suggest you start with touching base regularly as there is no substitute for that.
However, mood trackers have their place. Tools like TeamMood will email your team once a week to ask how they'd rate their satisfaction with work. It also offers them the chance to give some anonymous feedback. TeamMood collates that and sends it back to you.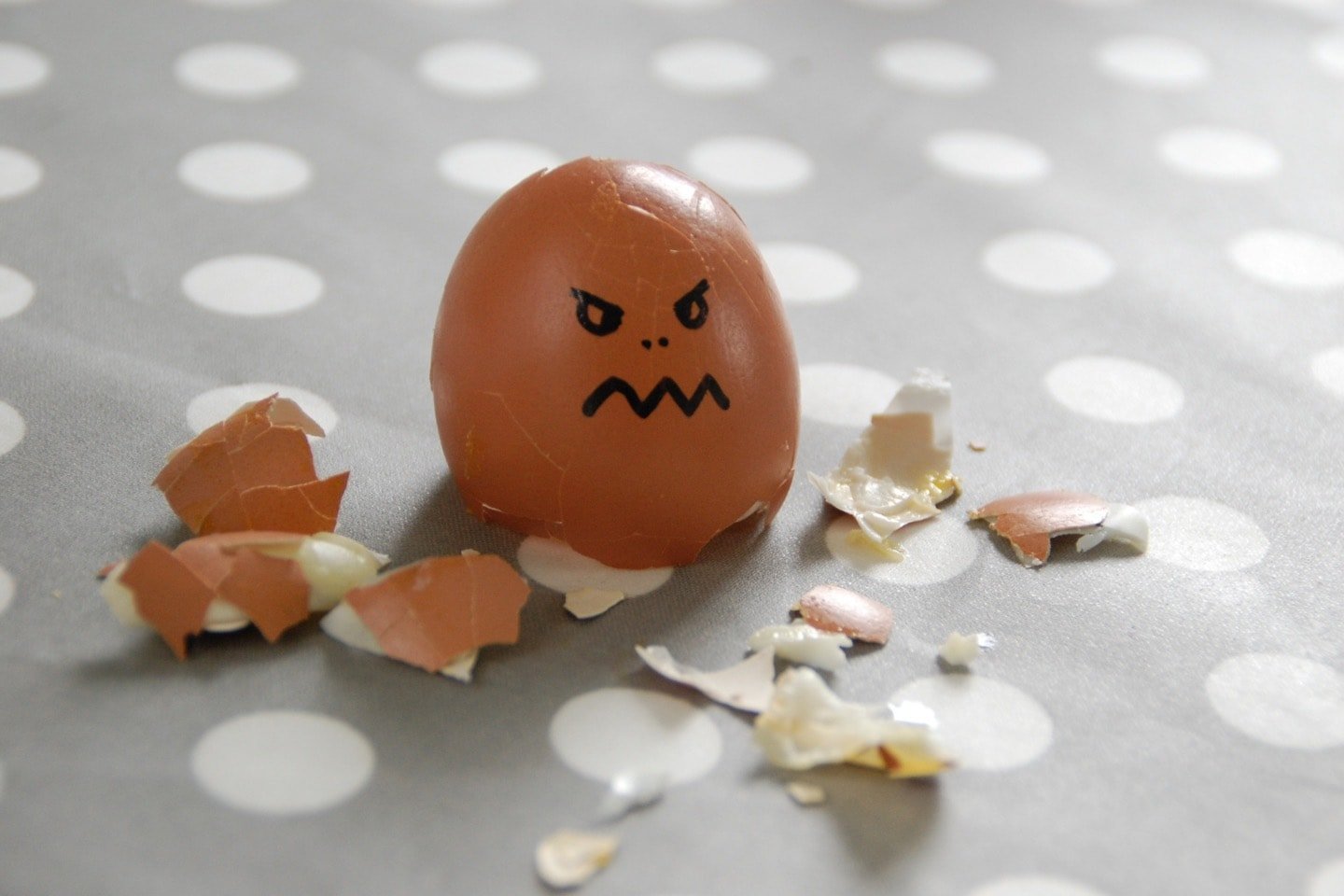 Hopefully, that anonymized feedback doesn't tell you anything you don't already know. If you find that your team is more comfortable admitting to problems without giving their name? Then you have some issues with trust that need addressing.
Based on the niko-niko practice which is part of the Agile Development Methodology, TeamMood asks your staff to select a smiley face that reflects their mood. They can add a comment, but it's not mandatory. You get a summary email and attractive graphics to help you make sense of it all.
Tools to Offer Your Team
Some people were born to work at home, alone. They have iron self-discipline and will happily sit at a screen for 8 hours a day without once checking their social media. Then there are the rest of us, who will hear the ping of a notification or realize our lives have recharged on Candy Crush and take a small break. Now, taking breaks is fine – results are what matters, remember? But if one of your team members struggles with staying focused them something like ColdTurkey might be useful.
The app works with a calendar, which you can set up to ask ColdTurkey to block your interaction with certain websites. Do you need to lock off the whole internet, or just social media? Would you like to stop yourself playing games in working hours? You can do that too.
On the other end of the spectrum, you have the dedicated coder who gets so deep in the zone they forget to break for food, drink, and other necessary functions. If one of your team members is in danger of burn-out due to overwork, then TakeaBreakPlease might be worth looking at. It's a very polite app, that simply locks the screen after a certain number of hours and makes its eponymous request.
Downtime
This last one isn't so much a tool suggestion, as a suggestion that you need to find yourself a tool. Which you choose will depend on the personalities of your team members. But one excellent way to get the same effect as all heading to the bar after a long day at work is to get together to play an online game.
There are a lot of options for online gaming, but if you don't all have the latest XBox or PlayStation, then you're going to need to look for a PC based solution. Choosing a retro game should ensure that everyone has the right spec machine to join in.
Remember Quake? It was released way back in 1996, but there are still servers where you can band together and shoot the heck out of things as a team. If fantasy is more your thing, then Neverwinter is a Dungeons & Dragons game that is free to play. There are also numerous SciFi games – Star Wars, Star Trek and others that allow you to boldly go and get a bad feeling about this. Whatever the setting, downtime is an integral part of team bonding.
What Works For You
At the end of the day, which tools work best for you and your team will depend on you, and your team. Fortunately, there are plenty of options to help even a novice remote developer become a seamless part of any team.
If you'd like a head start with that, Distantjob is happy to pre-vet candidates for your vacancies and match you with developers around the world with a proven track record of working remotely. To discuss your requirements, give us a call today.