Perhaps the number one question that I get asked when I say I work from home is, 'How do you stop from getting distracted.' I usually answer with a pithy comment about how the mortgage doesn't get paid if I don't. And I'm not alone, the idea that people who work from home find it difficult to focus is a common one.
As we've discussed recently, procrastination isn't necessarily a bad thing. One of the benefits of working from home is that you can work at the times that you're most productive. But there are still occasions when a deadline is looming, or a particular piece of work needs to be finished. In these situations, having focus is a necessity.
There's no doubt that home is full of distractions, and opportunities to procrastinate. Whether it's housework, hobbies or Netflix (with or without chill), we have a lot of competing demands on our attention. So what can you do to maximize your chances of staying on-task?
Well, we at DistantJob know a thing or two about working from home. Not only do we recruit the best remote development talent around the world (click here if you need some of that goodness), but we're a completely remote company. So here's what works for us.
Manage Your Environment
If you can, set aside a room or a desk to use when you're working from home. If you have a dedicated space, it helps to tell your wandering mind that you're in work mode. If you can't manage that and are having to work on the dining room table, then a routine or 'starting work ritual' can achieve the same thing. Either way, keep your working space clear, clutter can be distracting.
Some digital nomads have an 'office in a bag' which lets them carry the things they need for their working day with them, no matter where they're logging in from. The general idea is to do something that makes it very clear that you're moving into business mode.
If you have a door to close, then close it. It will help stop embarrassing interruptions during video conferences, and signals to anyone else in the house that you're not to be disturbed. Research has shown that listening to classical music can help aid concentration, but if you're not a fan, then a white noise generator might help. If you have an Amazon Echo, Alexa will loop a range of ambient sounds for you.
Limit Your Distractions
Modern life is incredibly distracting. There's the ping of a new email or the notification of an incoming text (or that your lives have been refilled on Candy Crush). Then there are those websites that have sneakily activated pop-ups, so you get an untimely reminder whenever a new thought piece about Jar Jar Binks gets posted. Even with an iron will, it's hard to stay on task with all that going on.
Most phones will let you turn them into some form of quiet mode, to stop alerts. Whether it's specifying quiet hours or setting yourself 'do not disturb,' you can silence the noise. Some email solutions allow you to pause your inbox; Gmail being the most notable.
And while some of us can sit with social media windows open on our browser and not respond to alerts, we're not all made of such stern stuff. If you're not, then you might want to consider a distraction blocker. ColdTurkey is a customizable solution that lets you set working hours when you can limit your access to non-work websites.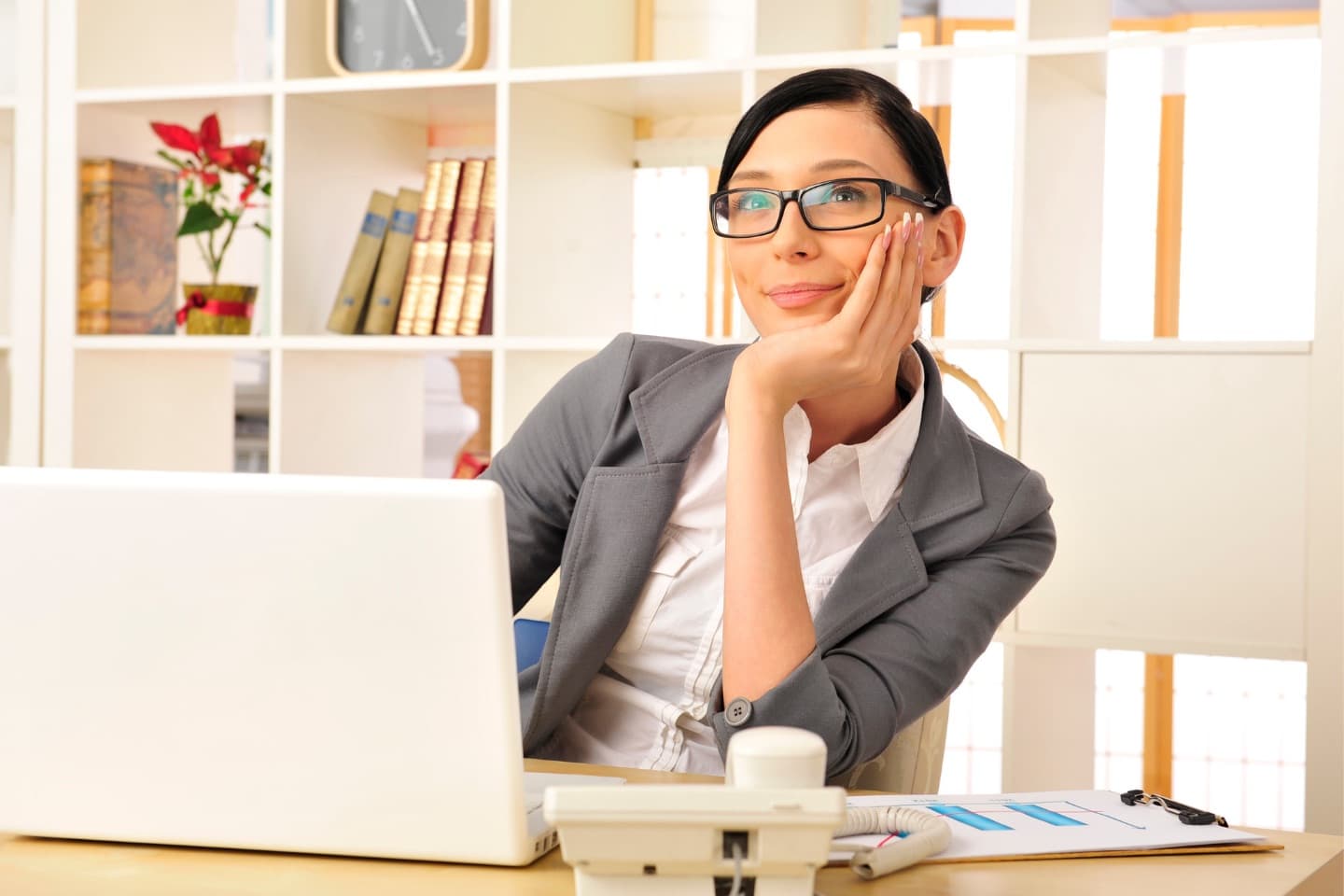 Schedule Your Day
Procrastination and distraction creep in at any time when you change tasks. To help keep them at bay, schedule every hour of your day. There are a variety of task management tools out there; at DistantJob we use Trello to work with contractors and Basecamp internally, but Asana, Monday.com and more have slightly different options to offer. We talked about these tools in more detail in an earlier post.
The important thing is that you don't give yourself a chance to think, 'What shall I do next?' Have a list, and work your way down it with no deviation. If you need to, promise yourself a treat when you're done (and a bonus if you get done early.)
That Includes Breaks
As counterintuitive as it might seem, taking a break can actually make you more productive. Now, this doesn't mean just hitting tab and playing an online game – get up and move around. Grab a glass of water, go outside and breathe in some fresh air, or just spend 10 minutes or so doing something that isn't looking at a screen.
The science is pretty clear-cut, taking breaks improves your physical and mental health. It improves performance too – have you heard of decision fatigue? You're much more likely to make good choices if you take regular breaks. Add them to your schedule, and stick to them. You'll be glad you did.
One Thing at a Time
For years, multitasking was heralded as the way to get ahead. But research conducted by Stanford University has shown the opposite. If you want to get more done, do one thing at a time. In fact, multi-tasking actually lowers your IQ, equivalent to pulling an all-nighter or smoking a joint. All that time you thought Bob from accounting was a stoner, turns out he just needed to practice mindfulness.
Worse still, researchers from the University of Sussex in the UK think that the impairment caused by multi-tasking might be permanent. So if you continually juggle too many things, you're not only damaging your productivity, you're sabotaging your own career!
This One's for the Managers
If you're reading this in the hopes of finding some magic formula that will keep your remote team on task, we have just one thing to say to you. Stop micromanaging. No seriously, stop. You've read about notifications, email, phone calls…well how many of them come from you? Are you getting in the way of work?
We often stress how important regular communication is with a remote team, and we're not contradicting ourselves. Staying in touch with your digital nomads is vital – but you also need to trust that you've hired the right people, and leave them alone to deliver.
And if you can't trust your remote team? Well, then you've probably hired the wrong people. If you want to change that, we're happy to help. We can find you the very best remote talent from around the world, and every candidate will have been pre-vetted to ensure not just that they're aces, technically, but they're ready, willing and able to say on task when they work from home. Give us a call today, to find out how we can help.