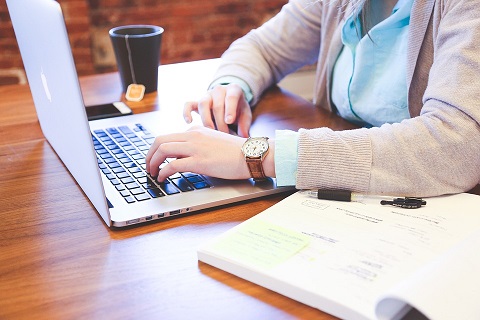 The cat's out of the bag. The secret sauce has been revealed. What was once kept under-wraps for companies relying heavily on dispersed teams, is becoming a new norm. No longer is there a stigma to hiring remote staff. The corporate world has done a complete one-eighty, to where the benefits of global recruitment are challenging the efficacy of local headhunters.
Not to be confused with "offshoring," startups to Fortune 100 businesses have discovered the benefits of hiring their own full-time, off-site professionals around the world to grow departments, expand capabilities, and dominate their industries.
Whether you're expanding a team or replacing the slackers not pulling their weight, hiring remote staff may be the answer to your top IT team prayers.
You know your company can benefit from remote employees when:
You're Looking for a Needle in a Haystack:
Ok, so we acknowledge that finding the right hire is usually a process. However, if your candidate pool is limited to a commutable radius, that proverbial needle is microscopic in an inflated haystack. Local recruitment can take a lot longer and you may end up settling for someone who may not be the perfect fit. Open your search to global candidates and you'll have a wider range of professionals to interview. Talent and expertise knows no borders.
The Money Tree Has Lost Its Leaves:
Hiring on a tight department budget shouldn't force you to look at less qualified candidates. Remote employment saves companies a lot of overhead costs which can be applied to an expert's compensation (and in many cases remote employee salaries may be more affordable – see #4). Businesses have been shown to save an average of $11,000 a year by letting employees work from home half the time. Multiply that by two and start dreaming up ways to spend your savings from hiring a remote employee.
You're Bumping Elbows with Colleagues:
We already mentioned the low to no overhead such as office equipment and hardware, but when you factor in the rent needed to expand an office every time you expand your team, the number increases exponentially. Save space, save money, and save the headaches of moving to a bigger place by recruiting off-site employees.
The Sharks Are Circling:
Obscure reference? Maybe. But when you're competing for a top developer and expert in the field, or headhunters are trying to poach your team, bonuses and a company car may not be enough to entice employees. To attract and retain team members, studies by Global Workplace Analytics have found 36% would choose the option to telecommute over getting a raise, and 37% of technology professionals would even take a 10% pay cut if they could work from home. Cha-Ching. With 76% stating more loyalty to their company, coupled with the fact that the average company loses between $10k and $30k for each employee who quits, it's a no-brainer. If they can't smell blood, the sharks will move on.
Flighty Freelancers F%*ked Everything Up:
You've tried the contractors. You've hired project-to-project. No luck. But, hiring remote staff doesn't necessarily translate into part-time help. Today, more companies are building dispersed teams to actually improve productivity. According to published research, telecommuters reported higher levels of job satisfaction and were almost twice as likely to work more than 40 hours a week as non-telecommuters. And, typically with unscheduled absences costing companies an average of $1,800 per employee per year, it makes more sense to hire a full-time remote employee who will be invested in their work and your business. Employees should be content, not contentious.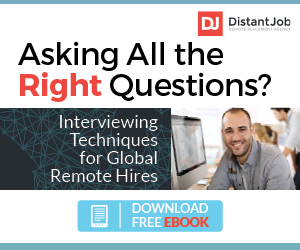 Any one of these scenarios can indicate a need for remote employees, as well as relay the impact that telecommuting can have on a business. DistantJob is the premier global remote recruitment company placing developers and technology experts in companies throughout the U.S. We established a unique model for companies that is quickly becoming recognized as a faster, more effective way to hire the right person. Learn more about our IT Recruitment Specialists, and how DistantJob contributes to the development of elite teams across North America.
---