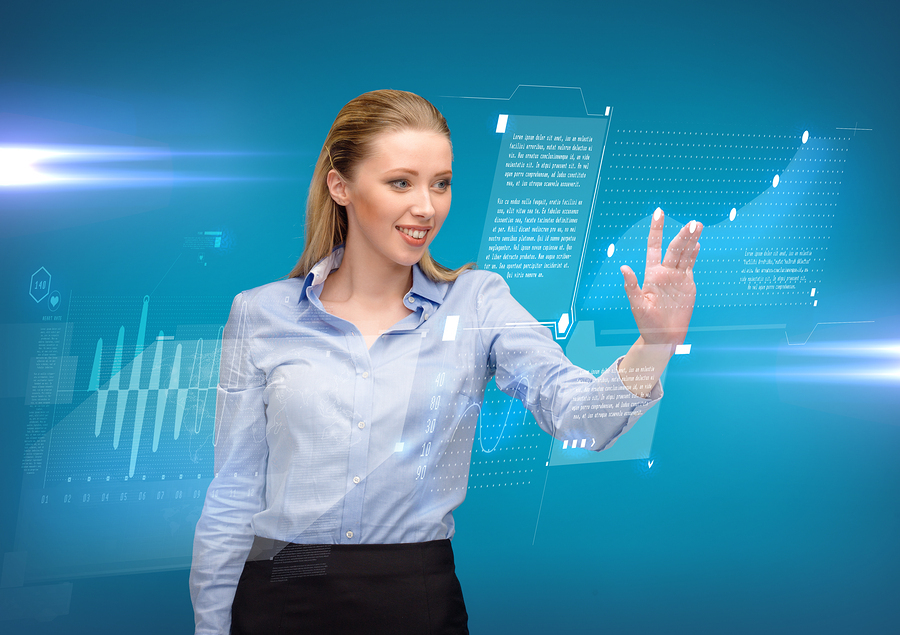 Technology helps remote workers get the job done.
Working from home, and telecommuting in general, has been trending and growing around the world for several years now, and its success is due in large part to both employer and worker mutual satisfaction. The expansion of remote workers into such fields as web design, health care, education and journalism to name a few, has set a new standard for excellence and cost effectiveness. Going from an 8-hour workday to one that extends around the clock means that businesses can accomplish more in a shorter period of time, not only saving the company money, but significantly increasing their production levels.
Promoting the rise of remote workers are multiple advances in communication and technology, in constant growth and evolution. The increase in the number of remote workers and technological innovation has spawned a new era in worker motivation, satisfaction, and productivity. Increasing number of companies are realizing the opportunities of this revolution, choosing to take advantage of the full benefits telecommuting work provides, along with the way in which technology is helping make remote work a hallmark future of recruitment.
Advantages of Hiring Remote Workers
Of the employers interviewed by Global Workplace Analytics, 95 percent said that remote workers have had a positive effect on the ability of the company to retain workers.
Attrition can cost a business up to $30,000 just to replace worker turnover. In addition, the cost of training new workers also eats into the company's budget. Research shows teleworkers are less apt to leave a company. Taking sick time or personal days reduces overall productivity but is common and recognized as necessary for in-house workers. Studies have found on the other hand, that remote workers are much less likely to take time off for personal business, having saved on long commute times, working flexible hours to complete their work at their discretion, therefore lessening absences overall. In addition, remote workers return to work quicker when they are ill or continue working from the comfort of their homes without affecting other office team members.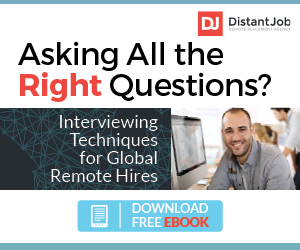 Increasing Productivity
Remote workers are not only more productive, but they are said to be happier. Happy workers tend to give greater allegiance to their employer. One study confirmed that at-home workers were 13.5 percent more productive. Remote workers are less likely to leave their job compared to in-house employees. Aside from these substantial benefits, hiring remote staff also eliminates the additional costs of hiring a full-time employee.
Expanding Your Talent Pool
In the past sourcing and hiring talented workers meant dealing with the pressures of finding candidates with specific skill sets all within a limited local workforce or trying to financially lure a worker from another geographical location. Today, companies can widen that search, looking to a global remote talent pool and eliminating those geographical restrictions by hiring remote workers. Distant Job, a remote placement agency, helps hiring managers who wish to find those brilliant IT specialists by accessing a worldwide talent pool of candidates. Furthermore, it's usually not very practical for most SME businesses to hire their own in-house developers and programmers. By choosing to hire remotely and develop a distributed working team, companies can now choose from a worldwide, culturally diverse pool of individual developers, programmers, designers and the like, allowing them to select the one with a vision and qualifications that can bring added value and uniqueness to their product offering, all within their budget.
This goes for larger companies as well, already on board with remote recruitment, having understood the benefits and practicality of sourcing top talent remotely rather than settling for the available candidate, likely at a much higher cost, or opting for a part-time or freelance individual, not necessarily committed or dedicated to their project and objectives. With today's communication technology, it's not only possible to accomplish IT projects working remotely, but offers the advantage of finding that really outstanding talent that can do so with awesome results and relative ease.
Fitting Into an Expanded Marketplace
Most companies today provide products that reach a global marketplace. Having a product that responds to different cultural needs and nuances ultimately helps draw potential clients to their site and encourages them to engage and convert. Remote workers provide not only technical expertise, but sought-after cultural diversity and tools that a local worker is not aware of or exposed to therefore cannot naturally provide. Staying ahead of the crowd in terms of your product or service development inevitably increases market share highlighting the company's innovative approach and understanding of global customer needs.
Hiring Remote for your Full Time IT Positions
An impressive number of jobs are now done by remote workers, and IT positions are obviously no exception. Remote IT workers are now extensively sourced globally, throughout a cross-section of industries. And since business is increasingly global in nature and seamlessly conducted online, a company's ability to address global perspectives and needs is ever more critical to the success of any business. Finding brilliant talent who can bring more to the table than technical skills while staying within budget is the reason why more and more companies are looking to distributed teams and remote staff placed by an experienced remote staffing agency.
Distant Job works hard to bring qualified candidates to your business. It vets and selects really talented, reliable individuals who have a consistent and exemplary work history, placing emphasis on previous and present employment, training and experience. Hiring managers and company CEO's looking to distributed teams to onboard as part of their full time IT team can count on their unique remote staffing method, specialized in recruiting a global workforce providing proven, consistent talented workers. Contact us today to learn more about the opportunities of hiring remote staff.