Working remotely is not just an "in" thing. It has benefits for employers and employees alike. Employers get skilled talent along with reducing office maintenance cost. Whereas employees get to work from the location of their choice; that brings in satisfaction, a happier workforce, and increased productivity. Looking to get some of that mojo into your company? Contact us at DistantJob, and we'll set you up.
But of course, there are not just benefits, it comes with certain challenges as well. Healthy communication is the greatest one to deal with.
Other challenges that surround you as a remote worker are managing resources and staying updated about the latest version of designs/documents, maintaining healthy customer interaction, timezone clashes, etc. Thanks to the advancement in cloud-based services all these challenges can be easily dealt with, with minimal efforts and learning curve. If you are looking for tools to set your remote team on fire, then the tools listed here might help you. Let's have a look at the tools that make you an excellent remote team to work with.
1. Slack (Communication across the Team)
Slack is an online platform that allows you to chat and share documents and files with your teammates. You can either directly message individuals or can create dedicated channels that act as small groups where you can add relevant team members and update them or get info from. If you need to broadcast some info across the team you can use an in-built 'general' channel that has all your teammates as members by default. The free account works well if you need not refer to older messages/chats.
Pricing : Paid plans start from $6.67/user/mo
2. zipBoard (Design feedback and Issue tracking system)
zipBoard is a visual feedback tool that you can use to gather design, user experience feedback for your websites, HTML bundles, images, pdfs, eLearning content, etc. Here you can upload different files that you need to share and get feedback for. Then by sharing a custom link you can facilitate anyone(clients, team members, SMEs, etc.) to review your files. While reviewing they can pinpoint the pain areas with annotation and can add comments. These comments by reviewers can be easily tracked and acted upon by all your teammates in real-time. While capturing the feedback comments the tool autosaves some generic info viz the browser,OS, resolution, etc. This gives you a better understanding of the problem.
Pricing: Paid plans start from $29/mo
3. Google Drive (Storing and Sharing resources)
Google Drive is a cloud storage and file backup service. It offers 15 GB of free storage where you can keep your files(image, audio, video, pdf, etc.) safe and easily accessible to all your teammates. It also allows you to manage different versions of documents as well. As all the changes are autosaved and instantly reflected, moreover you can switch to any previous version anytime. This is one of the best file sharing tool for your remote team.
Pricing : Paid plans start from $1.99/mo
4. Trello (kanban project management tool)
Trello is a project management tool where you can maintain various boards having multiple lists. These lists are displayed in kanban fashion where you can easily drag cards from one list to the other. Each card on the list can be assigned, prioritized, and labeled for better accessibility. You can also choose if you want to make a board public or private.
Pricing  : Paid plans start from $9.99/user/mo
5. Github (Managing Code)
Github is a development platform that can be used to host and manage code. With Github in place you need not worry about any of your coding efforts got wasted due to code manhandling. Anyone in the team can commit and push updated code that others can pull, merge and get working on the latest code version. This avoids conflicts in later stages.
Pricing : Paid plans for teams starts from $9/user/mo
6. Every time zone (Managing Time Zones)
Every time zone provides you a quick reference for the current time in different time zones. This helps figure out a common time that best fits all those whom you need to connect to discuss your ideas/insights. It's quite handy to use and has a super simple UI.
Pricing : Free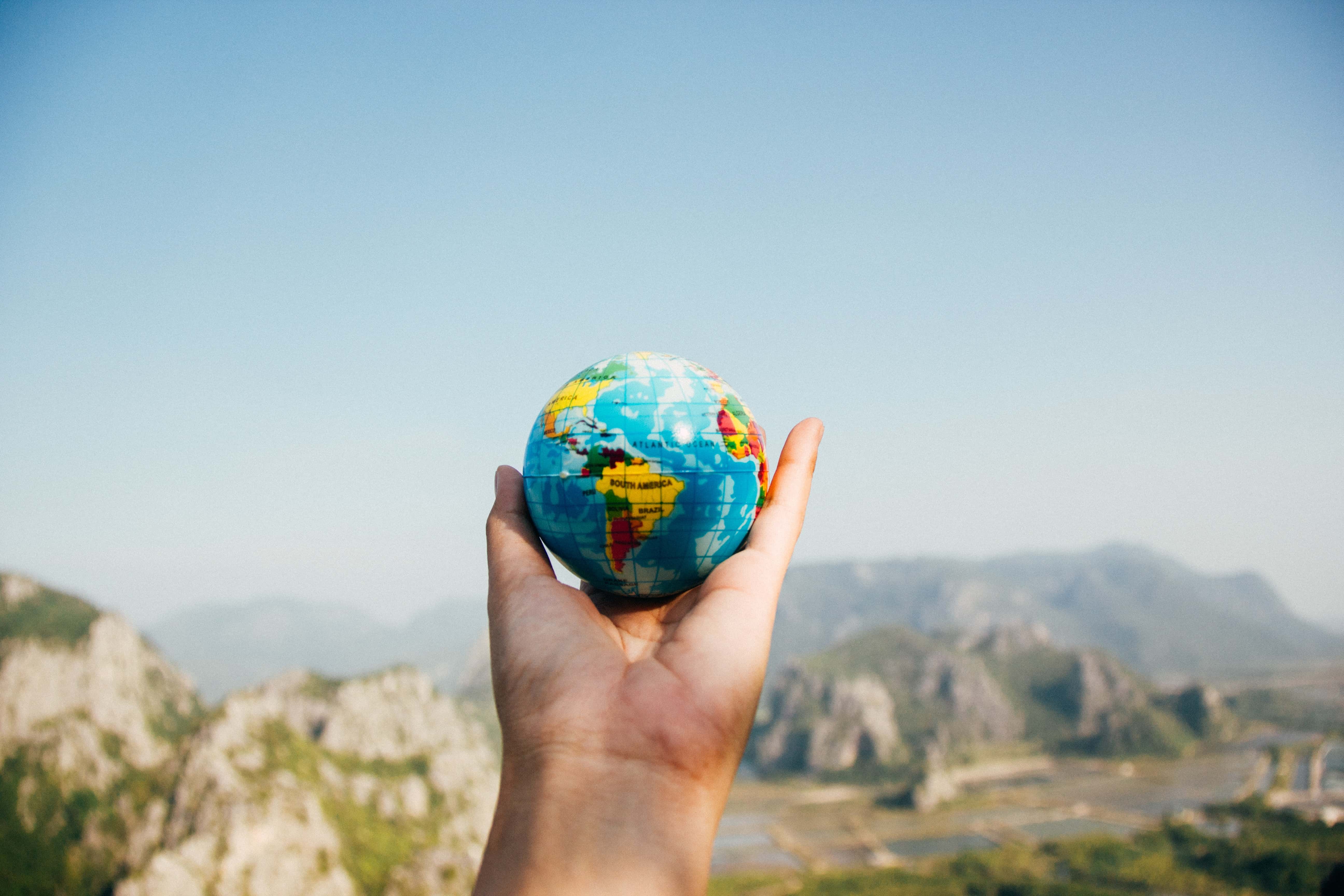 7. Zoom (Video Conferencing)
Zoom is a meeting solution that allows you to host virtual meetings with your clients as well as your team. Discussion, training, or technical support, whatever maybe the agenda for the meeting zoom has you covered. It supports video conferencing, simultaneous screen sharing, messaging, file sharing, whiteboarding, co-annotating, etc. Moreover, it's easy to set up, is accessible through mobile apps as well and is easy on bandwidth. The free plan is good but for group meetings > 40 mins, you need to upgrade.
Pricing : Paid plans start from $14.99/mo/host.
8. Timedoctor (Managing Remote Team)
Timedoctor is a time tracking software that makes you see what work is actually being done and gain insights on what activities are consuming too much of the team's time and effort. Anyone who is managing a remote team needs to efficiently track the employees. This keeps both the employee and the employer satisfied that the work is done in time and as committed. Time doctor along with time tracking automatically captures screenshots of employee activity and provides you with comprehensive reporting. The numerous integrations with third-party apps and cross-platform accessibility make it handier and user friendly.
Pricing : Paid plans start from $9.99/user/mo
9. Dashlane (Password Manager)
Dashlane is a password manager that allows you to track and share your passwords securely. You can easily share the password to individuals or to groups, can manage the permissions for all members and can even revoke access anytime for any member. It not only helps you track and share passwords but can also generate strong passwords for you and your team. Other features like separate spaces for personal and official passwords, auto login for team members along with mobile and web apps make it the goto tool for remote teams.
Pricing  : Paid plans start from $3.33/mo
10. Snagit (Screen Recorder)
Snagit's screen recorder is a powerful tool for remote teams. As they cannot always jump into a conversation or get on a conference call due to timezone constraints. With Snagit's screen recorder you can quickly record your screen, clip the video and send to any individual or all your team members for their reference. This makes it easy for you to explain your point even being offline.
Pricing :  You can buy a single license at $49.95
11. Intercom (Customer Interaction Management)
Intercom is a platform to engage and interact with customers. Customers are the king for any business and if due to any reason you fail to manage customer queries then it's fairly a loss. For remote teams, it can be even more challenging. If you can get all the customer queries directly in your mailbox and even reply or assign or discuss them, there and then; all you worries are gone. You can smoothly manage your customer concerns. Intercom's feature set allows you for all this and in addition, you can capture and convert leads and can also onboard customers.
Pricing : For all products, you need to pay $155/mo but you can choose to pay for individual products as well.
12. Invision (Design Prototyping)
Invision is a design prototyping tool that allows your remote team to create and collaborate on prototypes. The team as whole can discuss prototypes and share their insights about the elements and navigation so that everyone is on the same page.
Pricing: Paid plan starts from $15/mo
All these tools can shoot up the productivity of any dedicated and directed remote team. Surely these are not all, there are many more alternatives available. Choosing the right set of tools for your team requirements is not something that you can achieve in minutes or days. It needs some experimentation and calculation at your end too. This list can act as a good starting point. You can customize the list based on your observations and experience later and can add more tools to your arsenal anytime. And now that you have the tools, why not bolster your ranks with a new superstar? Contact us and we'll get you the best person for the job!