Do you consider yourself a bit of a rebel? We're not talking about wanting a green lightsaber rather than a red one. Darth Vader isn't a good role model for business even if you find your colleague's lack of faith disturbing. What we are talking about is whether you're the sort of person who knows when the time is right to put the rules to one side and do something different.
If you're a manager, you might find the thought of rebellious employees to be a bit worrying, especially if you have a tendency to micromanage. But a recent book might be just the thing to change your mind.
Francesca Gino, the Tandem Family Professor of Business Administration at Harvard Business School released her book, Rebel Talent, last year and it quickly gained attention. In it, Gino argues that while rebels might be harder to manage, they're great for business. Here's how.
Novelty
Rebels can get bored if they're doing the same task, day in and day out. To counter this, they try and ring the changes and do things in different ways and that creativity is where improvement comes from.
One example Gino uses is the burger chain Pal's Sudden Service. They've been able to achieve serving times that other chains can only dream about by keeping their staff moving between stations. No one gets bored or complacent, productivity increases and that improves the bottom line for the company.
You can encourage mild rebellion by making an environment in which staff can choose their own approach to tasks rather than needing things to be done in a set way. When you have your daily stand up, or progress report, make talking about new ways of doing things a part of the conversation.
Curiosity
Linear thinkers only need the minimum information to do the task they have been assigned. If you want something 'outside the box' then you will have to be prepared to answer questions. If you're not a rebellious thinker, then this might seem unnecessary, but having access to more information helps to make new connections and that leads to new ways of working.
To cultivate curiosity in your team, you need to embrace a culture of questioning, and the free flow of information. While those that think in straight lines might not understand why the question is asked, your rebel might be on the brink of a new discovery.
Perspective
If you have a follower on your team, they'll likely see things from your perspective, at least most of the time or be willing to accept your view even if they can't. Rebels, on the other hand, may well have a different perspective on situations.
Interestingly, the same is true of some neurodiverse individuals. The British intelligence agency, Mi5 hires people with dyslexia and dyspraxia because their uniquely wired brains help them see things from a different perspective.
As a team leader, you will need to have the confidence to allow your staff to offer up their alternatives without feeling that they are challenging your authority. It will pay off in the long-term, as staff who feel they can be their authentic selves at work are more committed to the organizations.
Diversity
We know that diverse teams have many advantages for business, and we've previously talked about how remote work makes having a diverse team so much easier. But rebels, by their nature, won't be your regular run-of-the-mill person.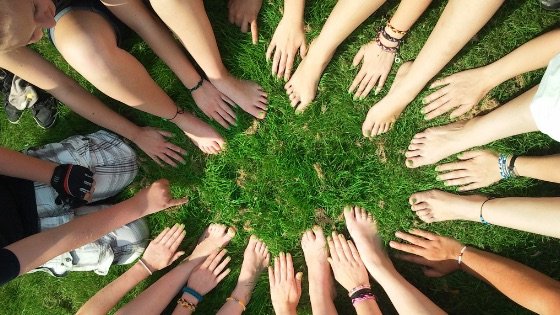 Even in situations with strong social norms, like job interviews, rebels won't be able to hide their true nature. They'll be the ones who come with brightly-colored socks hidden under their suit pants, or a whimsical touch to their jewelry and accessories.
Hiring remotely really is a great way to ensure that you have a diverse team. By recruiting from all around the world you will find a mixture of personalities, races and cultural norms which can add to any project.
Authenticity
There's a certain amount of confidence needed, to stray from the pack. That tends to show up in rebels as a real sense of authenticity. If you meet someone who seems very happy in their own skin? Chances are they're not a follower.
Authenticity has become something of a buzzword in recent years. We're told to be authentic to ourselves, that millennials and GenX will only respond to authentic marketing and so on. There are some great qualities of authentic people, including having realistic expectations and being willing to learn from their mistakes.
Fostering authenticity really comes down to company culture. If your company, or team, has a clear mission and values then that will attract staff who have the same. GenX, in particular, are willing to buy-in to broader goals and ambitions and make them their own.
Rebels Inspire
And when you hire a rebel, you don't just get the benefit of one individual with these great qualities. You'll soon find that they start to inspire others to be and think like them. When your team see one person able to voice their opinion and bring something to the table, it will encourage them to follow suit.
This ability to discuss alternatives leads to increased staff engagement and productivity, even if the team ends up going with your original idea! Yes, you can listen to their advice, not always take it, and still get the boost.
Where to Find Rebels
Have you heard that old adage, 'It takes one to know one'? It means that if you recognise qualities in others, it could be that you have them yourself. Say, for example, you were a boutique recruitment agency that specialized in matching the very best talent with amazing opportunities but broke the mould by doing that remotely. That's right. We know rebels because we are rebels.
And the reason that the publishing of this book pinged quite loudly on our radar is that we recognize a lot of those qualities. We see them all the time. If you're looking for people who think differently, and are willing to walk the walk, you'll likely find them amongst a group of people who already defy the norms. Like, for example, remote workers.
That's right, we get CVs sent to us every day by the right sort of rebel. People who know who they are and what their talents are. Self-starters, who are capable of asking the right questions so they can gather all the information they need to do their jobs. Developers who work by themselves so they can develop whatever approaches to a task best suits them.
When you come to us with a vacancy, we'll find you a developer who doesn't just have the technical skills, but they're pre-vetted to be able to work remotely. Someone capable of being the Chewbacca to your Han Solo.
If that sounds like the sort of rebellion you're into? Get in touch today.