So you're onboard with the future of work. You've already resorted to remote recruiting or remote placement to build your team. (What? You haven't?! What are you waiting for? Contact DistantJob and we'll get you started!)
Now you want to build them a kick-ass virtual office. Well, you need to know what are the best tools to manage a remote team.  These tools will allow you to capitalize on the remote economy. And also, make the best of your team of hard-working, motivated remote workers.
The team at DistantJob is always trying and testing new additions to our virtual office. Our writers Angela and Ria have provided in-depth guides on the pros and cons of several tools. They cover each need that may arise when assembling a virtual office.  In this piece, you'll be able to find the full set of winners. And of course, any updates that might have happened in the past months.
Not satisfied? You can always click through to the original research to check out the alternatives!
The Best Communication App For Remote Teams In 2018: Slack
Communication is at the core of every successful remote team. You can get everything else right, but if communication is poor, you're done for. Communication is critical in developing a healthy company culture. Communication is essential to make sure everyone is working in tandem. Communication is the vehicle through which you'll access your team's feedback and creativity.
Sometimes, good communication is all it takes to build a profitable business. Rocketcat games found success in the competitive mobile gaming industry. Yet, it was born in the chat windows of an online video game. Of course, we don't want you to go so bare-bones if you don't have to. So we've tested several communication solutions.
We're always evaluating what's on the market. Every now and then, one of the teams at DistantJob grabs a communication tool, and the team trials it for two weeks.
Last year, Bitrix 24 had us excited, and we gave it our thumbs-up. So what happened in the meantime? Well, after trying it out some more, the features that had us fall in love with Bitrix started to weight. Having a fully-featured work social network is fun… Sorta. We found ourselves spending too much time looking for stuff that on Slack would be a click (or a search!) away. Sometimes, less is more,
So, we're back to Slack. We're not in love with the pricing model. It is too punishing for growing teams, but everything else works fine and dandy.
"It just works." is a fine slogan, indeed!
Of course, if you hate Slack, there are other options available. We tested:
Bitrix24

Azendoo

Skype

and

Yammer
You can find out Angela's full breakdown of each one here.
The Best Video Conferencing App For Remote Teams In 2018: Zoom
Having regular video chats is one of the most important aspects of managing remote workers. We've talked about this before. Video conferencing software can help your virtual team feel more connected. Each employee will be better understood, and more involved in the company. It also helps to clear up any text-based miscommunication or misunderstanding.
Video has less functionality than text. You can't reuse it across channels and is not searchable. Yet, video gives a team big wins when it comes to clarity and culture.
DistantJob would not be able to function without video calls. Each of our teams syncs up every day through a 15-minute video standup meeting. We have longer meetings at the beginning or end of each week, to reflect back on the week that passed, and plan the next one.
And when you're having one of those crucial one-on-one meetings, to offer feedback, encouragement, or clarification? Facial expressions and body language are half of the message!
Of all video conferencing solutions we've tried, Zoom has consistently outperformed the others. It's easy and reliable. We don't even need to evangelize it. Whenever we have a meeting with a candidate or a client, and they're using it for the first time, they almost always remark how easy it is. It's as simple as clicking on a link sent by the host. It's like internet magic!
Of course, what made us adopt it for internal use was the robustness of the feature set. You can record, you can have large meetings rooms, and you can use it across every platform imaginable. Ok, so maybe not on your Nintendo Switch, but still… It even has a very functional screen sharing feature.
In the unlikely event that Zoom doesn't click with you, all the following are pretty hip:
Google Hangouts

UberConference

Amazon Chime

Skype

BigMarker
Want to know how they all stack compared to each other? We have a post for you!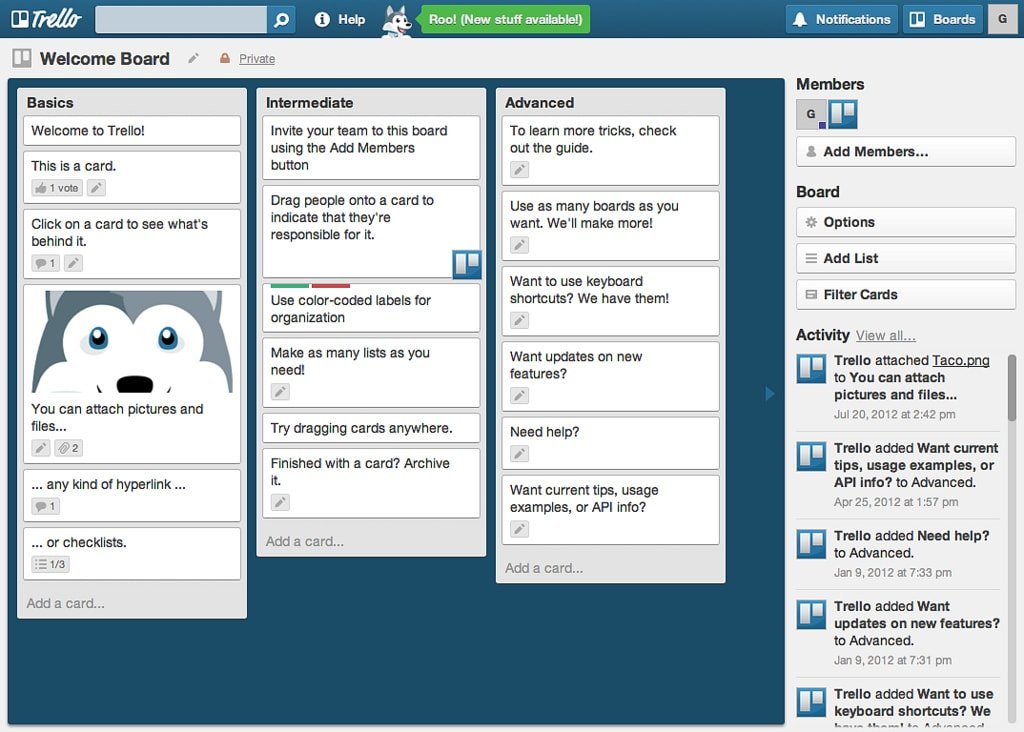 The Best Project Management App For Remote Teams In 2018: Trello
Once you have written and spoken team communication down, all that's left to complete the holy trinity of the virtual office is…
Yup, you need a way to track all the stuff that's being done, and by whom! That's what project management apps are for.
There's an enormous amount of those on offer, and several even offer overlapping features with communication apps. Some are more geared towards programmers. Others were built from the ground up with marketing teams in mind. Some are more visual and freeform; others are more corporate.
The teams at DistantJob like to test them out, and so we often do 2-week trial runs of the latest ones to catch our collective eye. But for our money, we always end up going back to… Trello.
Trello is super responsive and customizable. It is perfect for our Scrumban ethos, but it can also work fine outside of Agile practices. Like the post-it board it models, it is a haven of versatility – you can use it in about any way you imagine. It's a visual solution, but it can also contain tons of info, attachments, and to-do lists.
We do think that it shares Slack's fatal flaw: it gets expensive as the team grows. But we'll stomach the price for something that we can customize to our needs with small effort.
That said, we've enjoyed our time with all the following:
Monday
Atlassian Confluence
Redbooth
Atlassian Jira
Zoho Projects
Want to know more about them? Want to read about even more? Our writer Ria has you covered!
The Best Cloud Office App For Remote Teams In 2018: G Suite
Last year Zoho wowed us, and with good reason. The service offers an impressive suite of features. But when push came to shove, we revealed ourselves to be creatures of habit. We were mostly using G Suite from inside Zoho.
Zoho's added apps and communication tools were super nice and shiny at the beginning. But as you can see above, we have our communication fix well sorted out thought other apps. So in the end, Zoho was an overlay.
G Suite, then, is the leaner solution. We love having our company emails associated with Gmail and benefiting from Google's one-touch login on our favorite apps. Sharing documents across the organization is a cinch. And when Trello and Slack aren't convenient to discuss a file? The commenting and suggesting features of G Suite work like a charm.
Of course, you may find that you need more specialized apps that what G Suite provides. In that case, you might want to try out one of these two:
Want to know more about how they surpass G Suit, feature-wise? Here you go: The Best Cloud Office Apps for Remote Teams
The Best Screen Sharing App For Remote Teams In 2018: Zoom!
Wait, what?
Didn't Zoom get an award as a video communications tool a few paragraphs ago? Didn't we pick Mikogo as our top screen sharing app last year? NOTHING MAKES SENSE ANYMORE!
Well, Mikogo has some pretty nifty features and is very simple to use. All that was true last year, and remains so. But Zoom is always there – we use it for all video communications anyway, and the screen sharing is one click away! Plus, it's very robust, too. Even on 4G connections, we've rarely experienced any lag on our team meetings.
When building your virtual office, you want to be as lean as possible. Zoho was a bit too much of a swiss knife for us. But we try to use multi-function apps when it makes sense.
We still love Mikogo – as well as runner-ups Teamviewer and join.me – and heartily recommend it if you're not using Zoom. Or if you need a bit more muscle behind your screen sharing features. But for the DistantJob team, Zoom does the job!
Still interested in a dedicated tool? Check out our full guide: The Best Screen Sharing Apps For Remote Teams.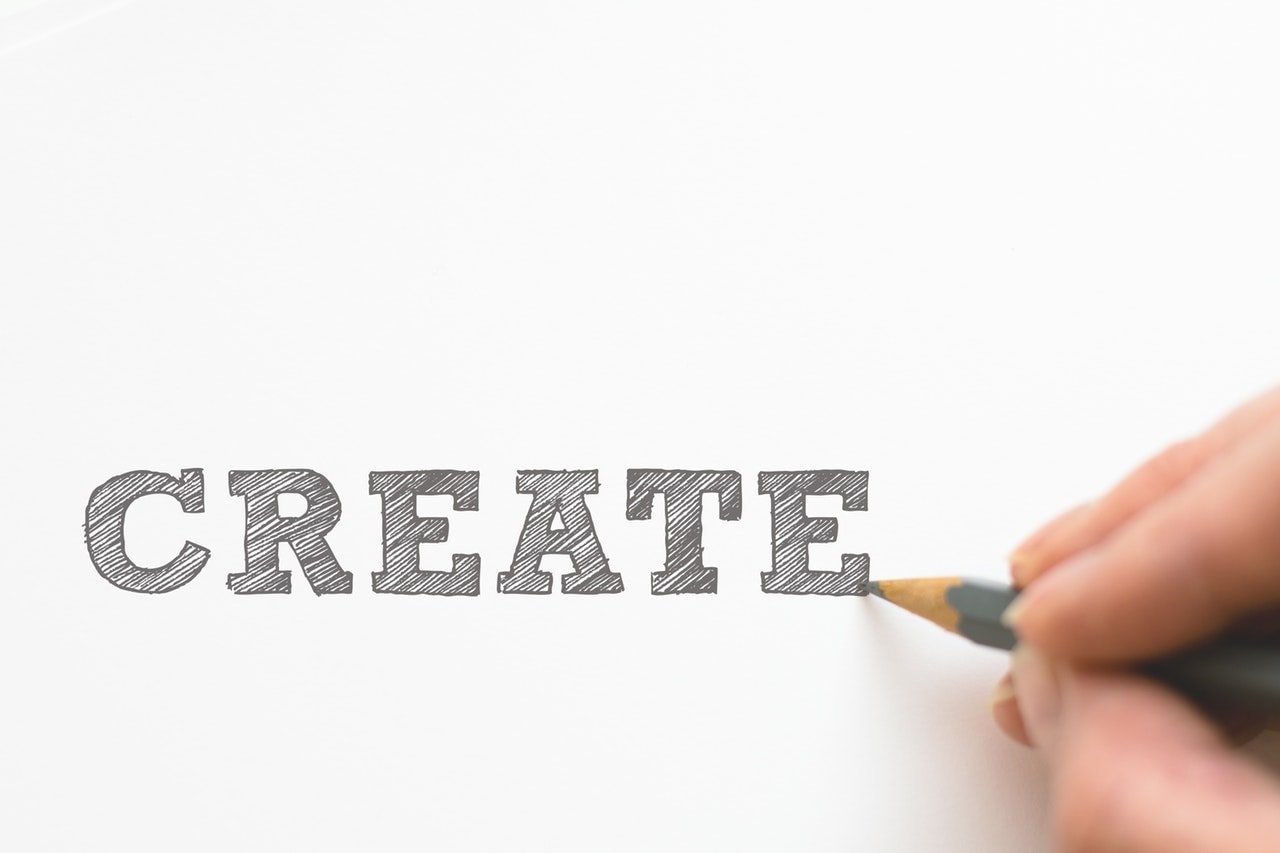 The Best Whiteboard App For Remote Teams In 2018: Realtimeboard
No matter how good video calls or screen sharing are for communicating and making your point, sometimes you just need to doodle a giraffe! Or… you know… other stuff.
Anyway! The point is that humans are visual pictures, and if there's one thing people miss in virtual meetings, is passing a pencil and a sheet of paper around. Thankfully, there is an app for that! Or rather, several apps. Online whiteboards are as prolific as the concept of remote work, and for our money, RealTimeBoard works the best. It meshes all the things we love about whiteboards with the ease-of-use and infinity of space of the digital medium.
Sure, it's not the cheapest of apps, but can you really put a price on infinity? No, you can't.
Still… There are some good alternatives for the most price-conscious among you:
You can learn about the ups and downs of each in our comprehensive review: The Best Online Whiteboards for remote teams.
The Best Recruitment App Agency To Hire For Your Remote Teams: DistantJob
Alright, so we're biased. Tough luck.
Sure, you can go to an online job marketplace that sells people like commodities. But you'll get what you pay for – commodities, not people willing to learn and grow and follow your process and culture. You'll get fleshy automatons that you need to micromanage.
Or… You can go on a bidding website and grab the bottom-feeder that's willing to do the work for the less than the cost of a Big Mac. Until… Someone comes along with Burger King money and he drops your stuff out of the blue.
How would you like to get full-time employees, instead? People that work your hours, under your direct management, following your processes and culture? People that are overjoyed to be your employees and that contribute to the growth of your company through their creativity and ideas? And maybe, just maybe, those people will cost less than the average north-American tech worker. How does that sound?
Well, that's what DistantJob does. Get in touch, and we'll help you set up your remote team!