Recently I came across a quote from motivational speaker, Sam Glenn. The quote is: [bctt tweet=""'A sign you have a positive workplace culture is laughter. Just listen to how much laughter there is where you work. Laughter is a very good sign of positivity. You can work hard and still laugh and enjoy your workday more.
That sounds great, isn't? To be able to get a day's work done and share laughter with your colleagues sounds like fun. There are also health benefits to laughter including lowering blood pressure, reducing stress, boosting immunity and improving our sense of wellbeing. If you've ever been lucky enough to work with a team with great camaraderie, you'll know how good it feels to belong.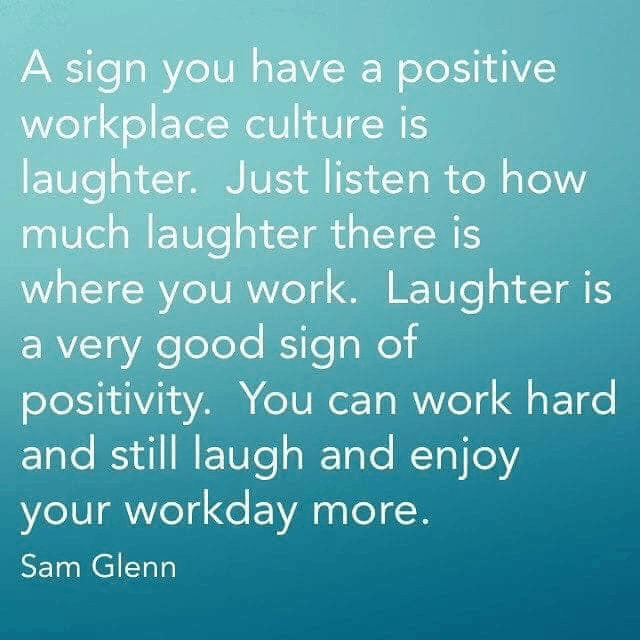 But as I read the quote, I couldn't help but think, 'How do we make this happen with remote teams?' Unless you're all permanently connected via video chat, it's hard to share in the sound of your colleague's laughter and almost impossible to have an office prankster who gives everyone the chance to let off some steam.
So, how can you make sure your remote employees get to laugh together? Here are some ideas; ideas we preach and practice in our remote company.
1. Make Time to Laugh
One of the issues with video or conference calls is that they can be all business. We log in after our calendar reminds us, and once everyone's connected it's down to business. But it doesn't have to be.
Make time before or after the meeting for social stuff; put it on the agenda if you need to. Encourage your staff to share personal stuff, and people being people, that will often be funny.
You could even try a remote team building activity (yes, we know team building can send shudders through even the most hardened individual but bear with us). How about that old favorite, guess the baby picture? Online collaboration tools like Ideaflip allow you to upload content (baby pics) and have team members add virtual post-it notes (their guesses). Or how about a virtual game of Eat Poop You Cat.


2. Bring on the Telecommuting Memes
Most remote teams use some kind of chat solution so they can fire off questions and get a rapid response. Slack, Zuplip, Rocketchat…there are plenty of communication tools out there that will help your team stay in touch. Whatever app you use, have a dedicated channel for non-work related stuff.
Declare a telecomuting meme war; either your team can throw out their best memes for the team to enjoy, or create their own. There are plenty of free meme generators out there, and it only takes a little creativity and a few minutes to personalize a meme – your team's own Sad Keanu, Distracted Boyfriend, or Boromir meme (one does not simply start a meme war) and let the laughs roll in.
3. Have a Drink Together
Impossible, right? Only office-based teams can go out for a beer after work. Well, no, you just need to adjust your mindset. Schedule a time when most people can be online, send them a few bucks to buy the drink of their choice (alcoholic or not) and be ready for a fun time. You can connect using your usual video conferencing solution but be ready to make it a party. Have a theme for the night; make it a competition – the best David Bowie makeup, or other dress-up, for example.
It might feel a bit strange at first, but if you as a team leader act as host and help everyone to get into the spirit of the thing, you'll soon be reaping the benefits of a bonded team. And of course, it doesn't have to be drinks. You can grab a coffee and a doughnut or share a meal. Take a look at your time zone differences and see what makes the best sense for you.
4. Players Gonna Play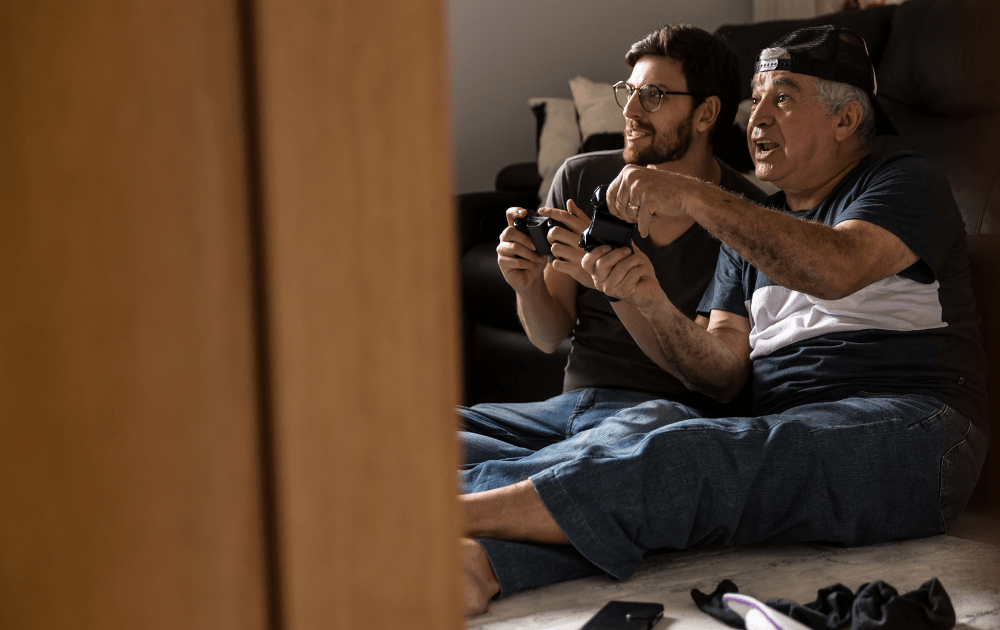 How about logging into a game at the same time and playing together? There are plenty of MMORPGs which are free to play; Neverwinter, World of Warcraft, Star Trek Online, Star Wars: The Old Republic, World of Tanks and more – there's something for everyone. If you don't fancy other people joining the mayhem, then consider going retro and hosting a Quake or Doom game on your own servers.
Fun can be had asynchronously too. Any game where players can join together into guilds or factions lends itself to team building. Consider getting your gangster on in Torn City, building an alliance in Nation States, or Travian.
5. Celebrations
Most teams find a way to celebrate the big stuff; birthdays, Christmas, Diwali, Ostara…but there are so many more things to look forward to than that. Sites like Day of the Year compile all the awareness and celebration days, from the serious to the silly, so there is literally always something to talk about.
For example, October 1st is International Coffee Day, Lincolnshire Day, Older People's Day, World Vegetarian Day and CD Player Day. You could give your staff a stipend to buy a coffee, or all send in photos from a coffee shop (prize for the most unusual), share pics of parents/Grandparents, share a veggie recipe or create a Spotify playlist based on your teams first CD purchase. And that's just one day.
You could challenge each team member to find a celebration day that means something to them and arrange how the team will celebrate it. It might be a serious talk about mental health, or it could be something like National Walk Around Things Day. It's all about team bonding, either way.
6. Set the Culture
To create a team that laughs, you need to make it safe for your staff to do so. You can do that by making jokes yourself, but also showing that you can take them (within reason, of course). Join in the fun, share your own memes or jokes, and make sure that time to laugh is on the agenda of every meeting (even if it's unofficial).
And as ever, building a great team is all about the people. As remote work grows in popularity, more people are starting to work from home and learning how to deal with the negative sides of that, such as isolation and barriers to communication with colleagues. They might struggle to bond effectively with the rest of your team.
But if you come to DistantJob, we'll start headhunting a candidate who is a technical whizz, and also ready and able to work remotely. That includes soft skills, such as knowing how to communicate and bring a great attitude to work every day. If that sounds like what you need for your team, get in touch today.