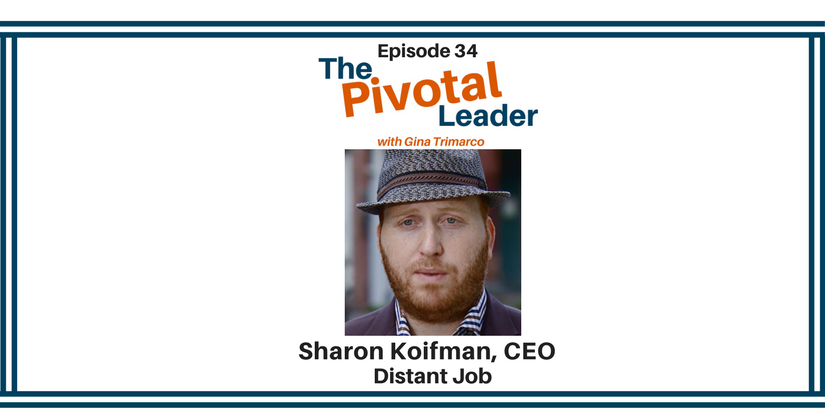 You know our CEO. What does he do when he's not busy making sure our clients find the best remote developers in the world? When he's not checking in, making sure every new remote employee is being smoothly integrated into your company culture?
Why, he's teaching everyone else how to do it, of course!
Sharon doesn't believe in keeping the good stuff all to himself, and that's why he went onto Pivot10 Result's outstanding Pivotal Leader Podcast.
Hosted by the awesome Gina Trimarco, this is a podcast where entrepreneurs and CEOs go to talk about what makes them – and their companies – tick. And there's a LOT that makes Sharon tick!
(But essentially, recruiting and placing great remote developers. And Matzo. )
Sharon covers a lot of topics. He dispels the controversy over paying lower wages to remote workers in other countries. He explains how good conversations are key to creating loyalty in a team. He'll even show how knowing your own deficiencies as a leader is a key to hiring the right people.
But that's not all. He goes even deeper, laying the foundation of the DistantJob philosophy that allows us to focus on a "Quantity for Quality" approach to building the best team. And, obviously – the value of hugs!
So go on, have a listen. You won't be disappointed:
And you know what? If you like what you hear, you can always get in touch with us to find you the best remote employees and advice on how to best manage them. Straight from Sharon himself.
And be sure to subscribe to the Pivotal Leader Podcast on iTunes or Stitcher – it's a fantastic weekly business listen!