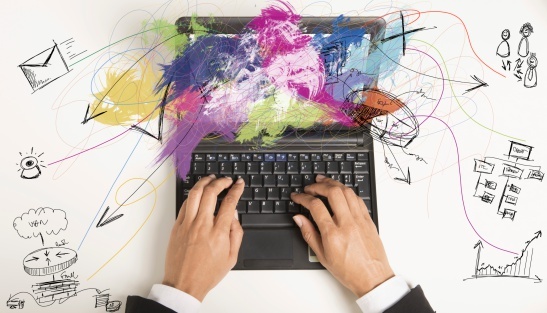 Among many other things, processes within a company are crucial to success. How you go about selecting employees, how you go about marketing your products and services, and many more established processes can determine whether or not you end up with profit or debt at the end of the year. So it's important to get your processes right. How you do this, however, doesn't have to be cookie-cutter. There are many paths to the top of the mountain, and not every one is right for every single company or business model.
Experiment Safely
If you are just starting out, the idea of developing set processes can be intimidating. You may have read every book under the sun regarding business processes, but you may feel anxious as to how they will play out in real life. The truth is that, as mentioned above, there is no one answer that fits all companies. That said, you'll want to experiment, within reason, with different types of processes in order to find the ones that are right and profitable for your company. For example, while many companies offer telephone customer service routing options that have customers work through a series of automated selection options before speaking directly to a representative, you might try getting customers directly to your customer service team. Whether this will be feasible, profitable, or efficient for the customer is an experiment that you might need to undertake.
Motivating Workers Through Proven Processes
Another consideration in your company's processes is motivation of employees. This can be an especially important consideration if you're working with remote teams. There are plenty of things that you can do to motivate onsite employees, such as buying meals for the staff, allowing for casual dress, and offering benefits. On the other hand, for remote workers, these motivators aren't a factor. If you're employing or contracting with remote workers, consider motivating by providing incentive bonuses for special projects, recognizing hard work companywide, and providing the possibility to join your company permanently as positions and budgets allow. Always keep in mind that remote workers need to feel as though they are valued and truly part of the team.
Define Your Processes With Remote Teams
Many companies are streamlining their models by turning to remote workers and remote teams, as these options can save time and money in many cases. The problem that some of the companies run into is that they aren't clearly communicating processes with their remote workers, and this can lead to slowed productivity and poor customer service. When working with remote employees, make it a priority to update these professionals on any and all changes to processes as soon as possible in order to avoid confusion and lost productivity.
Distant Job specializes in helping companies streamline their processes when working with remote workers, and the team is always available to assist your business in finding the best solutions to your recruitment needs. To learn more about efficiently and effectively working with remote team members or remote groups, contact Distant Job through this convenient contact form.