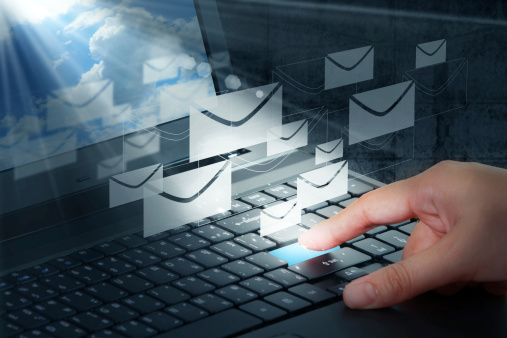 The advent of email has brought the business world closer than ever, but it has also driven us apart. For example, someone in Taiwan can now send an email to someone in America, and almost instantaneously, the message will arrive. 50 years ago, that same message would have needed to be typed or written out, dropped in the mailbox, appropriately stamped and sorted, sent through various states, shipped across seas, and it may arrive weeks later.
So, email has definitely made the ability to exchange information easier, but it has also made it more difficult to communicate in some ways. Because people are dealing with more and more work email, personal email, spam email, promotional email, and others, it can take a while to sift through and respond to what is really important, and for companies employing remote workers, this can be an issue.
What's an Appropriate Email Response Time When Working Remotely?
As a result, many business owners are reluctant to employ remote teams as they aren't sure what to expect with regard to communication through email. Some business owners that employ remote workers see a few minutes of delay as a major issue or cause for concern for the future; in fact, they may see this as a remote worker emergency.
The truth is, a remote worker who is on your team is just like anyone else in your office. He or she may be on the phone with one of your clients or he or she may be collaborating with other team members on a project. With this in mind, a remote team member may not be able to get back to you any faster than someone in your office. It may take seconds, minutes, hours, or even days depending upon various factors, including workload and priority.
When to Worry
If you're employing a remote worker, keep in mind all of the above when thinking about email response times. When you should worry, however, is when a worker is not responding to mission-critical emails and is not available for phone calls. Of course, communication standards need to be laid out at the onset of employment, so you should have a clear picture of what is and is not expected. If a remote team member repeatedly misses responding to important emails, it may be time to discuss what issues are leading to the problem.
Setting a Protocol
Prior to working with a remote team, you'll want to set a protocol so that everyone, remotely or locally, understands what is expected. Because a remote worker is not there in the office with you, he or she may not notice a response-time problem as quickly as you and your local team do. Therefore, setting expectations early on is a good idea. When doing so, consider time zones and workloads as these issues can lead to delayed responses, even in the best of remote employees.
Finally, remember that email does not have to be the only form of communication and that there are a number of tools available for remote workers. A daily phone call or video conference may be a good way of easing concerns and reassuring you that a remote worker is still engaged in his or her position within your company.