Nowadays, small businesses oftentimes struggle with financial difficulties. Performing well on the market while competing against better-funded businesses can be a daunting task. Many small business owners attempt to handle their business finances on their own. If you don't know what you're doing or if you lack proper skills, handling business finances can lead to costly mistakes. That's why many small business owners decide to leave finances to a professional. Hiring a CFO (Chief Financial Officer) can help small businesses better handle their incomes, expenses and risks involving investments.
In other words, a CFO ensures that the company favors good financial health. However, while it's advantageous for your small business to have a CFO on board, the question remains: can you afford one? Before we consider that, let's look at a few reasons why your small business might need a CFO, and why you should consider a remote CFO.
Roles of a CFO
As mentioned before, a CFO is responsible for your company's financial health and stability. But, what exactly are the responsibilities and roles of a CFO? For instance, a CFO is responsible for managing the financial actions of a company. Their role is to monitor your company's cash flow, analyze your company's financial strengths and weaknesses, as well as develop financial plans. In short, a CFO ensures a company's financial success in the long run.
However, CFOs are senior executives making them a third highest-ranking position within a company. CFOs collect $366,950 annual salary on average. That means that very few small businesses can actually afford to hire a full-time CFO. But don't worry. Many CFOs offer their services as financial advisors, which means you won't have to hire them full-time.
Why do you need a CFO?
Handling business finances on your own can be very dangerous, especially if you're not an expert on finances. A simple financial mistake can ruin your entire business if you're not careful. For instance, Yahoo rejected Microsoft's acquisition offer of $45 billion back in 2008 and their company has been on a decline ever since. Now they're looking to settle for any price in order to save the company from a financial disaster. A CFO can assess your company's financial status and recommend the best course of action, in order to avoid costly mistakes.
For example, if your small business is operating internationally, a CFO can recommend the best solution for trade finance, in order to minimize the risk of global payment methods and procurement funding. In addition, if your small business is launching a new campaign, a CFO can offer cost-benefit input to ensure the campaign is feasible. Not only that, but a CFO can offer advice on the company's capital structure, situations regarding debtor finance options as well as investment opportunities, and how a company can better handle its incomes and expenses.
Remote CFO
As you're well aware by now, you probably cannot hire a full-time CFO. However, you can easily outsource financial management to a remote CFO and save money along the way. Thanks to modern technology and fast Internet access, hiring someone for their services, in this case, a CFO, doesn't mean they must be present in your office all the time. Hiring a remote CFO means you get the full services that would be provided by an in-house CFO, but for a fraction of the price.
The main difference is that you can consult with a remote CFO anytime you need to. Whereas, hiring a full-time CFO means you need to pay the salary, benefits, office space, and other expenses. In other words, you don't need a long-term contract with a remote CFO, because you pay for services provided and time rendered only when you actually need them.
Read also: How To Hire A Remote CTO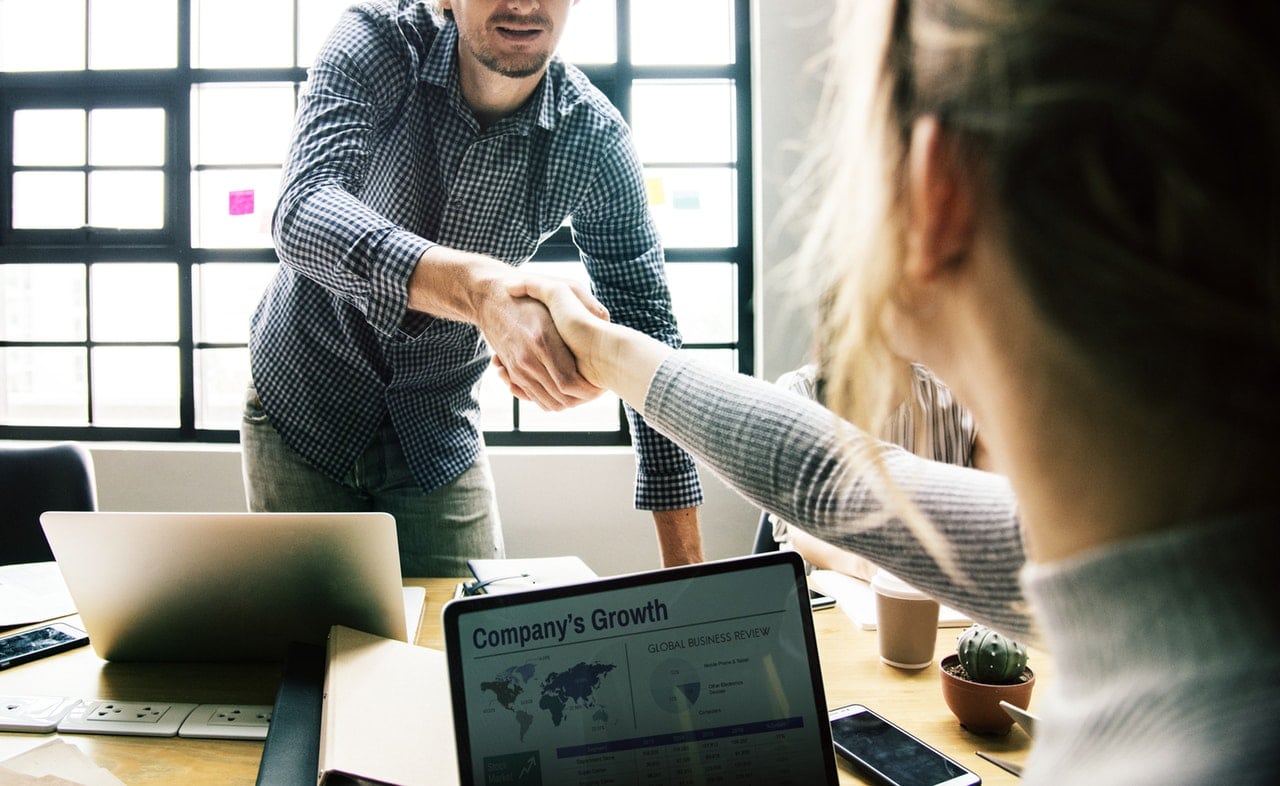 Pick the right advisor for your business
In order to further cut down the costs of hiring a CFO, many small business owners will opt for the cheapest solution. However, this could be a potential mistake, as not all CFOs out there are as qualified as they should be. It's always better to pay more for proper advice than it is to risk everything for a cheaper option. The first thing you must research is whether or not a CFO whose services you wish to procure has considerable experience in financial management, as well as proper educational training in accounting or finance.
Also, you must ask whether a CFO is charging on a commission-based or fee-based principle. For example, if a CFO is charging their services fee-based, it means they'll charge you for time and advice on a quarterly basis. You should also consider if a financial expert is charging a monthly retainer fee. Moreover, you must ask if they specialize in working with small businesses. This is important, because CFOs who manage large enterprises may charge more for their services.
That being said, different skills are required for companies of different sizes. Last but not least, make sure they're a CFP (Chief Financial Planner) because if they are, they must also meet experience, education, examination, and ethics requirements.
Handling business finances is oftentimes a very difficult and daunting task for small business owners. Many small business owners wish to save money on hiring an accountant or a financial advisor, so they decide to handle their own finances. However, it's better to leave this responsibility to professionals if you're not experienced in finances. After all, hiring a CFO can be very beneficial for your company and it doesn't have to cost you much in the end.