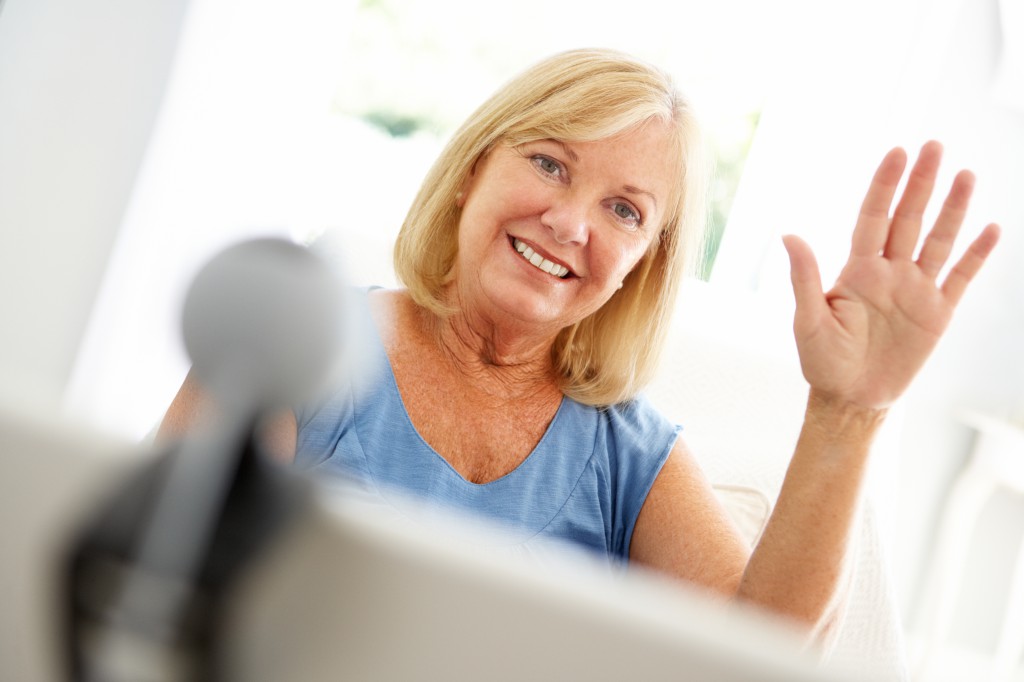 You've heard the statistics about why remote developers are the smartest decision for you to build and grow your business. You can find talent without worrying about physical distance, increase happiness and productivity, and more.
But, that doesn't mean that you should simply hire someone online and spend their full employment talking twice a month through email. A face-to-face video is still the most effective communication technique to speak to your remote employees.
Communication Through Body Language
If you're only communicating through email or other communication apps, you're missing a big part of the conversation. In fact, 80% of communication is based on visual cues.
As we've stressed time and time again, effective communication skills are the number one key to successful working relationships, particularly with remote workers. While team collaboration tools such as Slack, HipChat, or other messaging apps are essential for day-to-day cohesion, nothing beats the connection of looking your working nomad in the eyes as you have a discussion.
This face-to-face contact not only leads to more trust between the people talking but helps get rid of the possibility of misinterpretations. After all, a simple, "Thanks." could be grateful, sarcastic, or excited, depending on how it's spoken.
UCLA released a study showing that a whopping "93 percent of communication effectiveness is determined by nonverbal cues." Another study indicated that performance's impact was determined "7 percent by the words used, 38 percent by voice quality, and 55 percent by the nonverbal communication."
If you think about it, this certainly makes sense. If for example, someone makes eye contact with you while you're speaking, it can feel like a sign of respect and attention. However, in a quickly typed email, your working nomads can't feel this connection.
Forbes also conducted a survey of 760 business executives of which 84 percent claimed that they prefer face-to-face communication. 85 percent of these respondents explained that it was because this type of discussion "builds stronger, more meaningful business relationships."
Others in the survey also emphasized their belief that face-to-face meetings are "best for persuasion (91%), leadership (87%), and engagement (86%)." It's clear from the available studies and surveys that face-to-face video is non-negotiable when it comes to communicating with your remote workers.
Timesaver
You might think that scheduling regular meetings instead of quickly typing something into Slack and sending it out to your remote developers are a waste of time. Instead, consider the clarity of face-to-face communication over a written connection.
With regular, planned meetings, you can reap the benefits of having all of your digital nomads on the same page and without confusion. Discussing something face-to-face leaves room for everyone on the call to chime in and ask the necessary questions to make the project grow without a problem.
Additionally, if someone sent you a personal email with a question, you might have to answer this same inquiry with multiple remote team members. However, if one person asks a common question while on a group video call, the clarification only has to be given once.
If you understand how to make your team communicate effectively during a virtual meeting, verbal communication can be a real time saver.
Which video conferencing tool?
Even if you plan to have regular meetings with your remote developers, it won't do you any good if your video conferencing tool keeps cutting in and out, not showing a stable picture, displaying choppy audio, and more. Luckily, Distant Job has personally tested and reviewed numerous video collaboration tools to find you our favorite: Zoom.
Zoom beats out the competition for a few different reasons. First, it's simple to download on Windows, Mac, iPhone, and Android and has a smooth, uncomplicated user interface. Our CEO joined our Zoom test conversation via his phone on the mobile app, and it worked just as well as the desktop version.
Zoom also offers a lot of features, such as
screen sharing
Recording
collaborative annotation
integration with popular collaboration software like Dropbox
It also highlights the speaker by placing them in the center of the window or bordering the box around them, depending on your settings, so large online meetings don't become confusing.
With the highest NPS score in its industry, Zoom also lets its users have side conversations during a meeting and share links. Don't be worried that your remote employees will be too distracted during important topics, though. If you choose to, you can make presentations full-screen for each user, centering their attention.
If you have a large company, Zoom can host up to 500 video participants and 10,000 viewers, too. However, if you don't need quite as many people in your meetings, those with up to 100 participants that are under 40 minutes are completely free. Check out their site to learn more about pricing.
Face-to-face video is a non-negotiable
You've already decided that your next hire will be a remote developer. After all, they're shown to be more productive, less expensive, and secure. We can help you find the digital nomads that will help your business grow.
The simple fact of the matter, though, is that you also need face-to-face video communication with your remote worker. You'll have greater trust, better understanding, and save time by avoiding miscommunication. Additionally, face-to-face video conferencing can help you better develop a remote culture in your office and between co-workers.
To understand more about how building a remote culture is essential for all remote workers, take a look at our free ebook