Has Coronavirus made you and your team start working from home? How is your company adapting to working remotely?
Since the Coronavirus outbreak started in December 2019 in China, and the World Health Organization declared it to be a pandemic in March 2020, everything seems to be changing big time. Countries are implementing quarantines to stop the spreading of COVID-19, and businesses are starting to reinvent the way they work.
Many onsite offices are beginning to look like scary movies (all dark and empty). But for some companies, the REAL horror movie is not knowing how to manage their teams virtually.
Your business is now facing a remote work arrangement due to the Coronavirus outbreak, and many questions are beginning to appear.
How can my company be efficient by working remotely? How can I manage my team correctly in a distributed team when I have no experience with this?
In DistantJob, we are a fully remote company, and we are experts in the art of remote recruiting and placement. So here is a step-by-step guide with the tools and tips you will need to help your company work from home (WFH) through Coronavirus times. 
Is Your Team Ready for WFH? Invest Intelligently
Remote workers are proven to be more productive than onsite workers. Yet, the vast majority have the appropriate tools for this to happen. Some of the remote working newbies might think they would be able to do all their work on their phones. To have videoconferences, work, and deliver all the tasks. This is not impossible, but it's more time-consuming. So, it's vital to make sure you and all your employees have the necessary hardware.
'But I don't have the latest wireless earphones!–. This is the opposite of what we mean.
Having necessary hardware means having good earphones with a microphone that works (Not the latest set of gold-plated earphones – come on, it's turning into Mad Max outside, and you're worried about Bluetooth 6.0?!) and a laptop or computer. For starters, this is all you need; with the time, you can begin to have adjustments (such as a good chair, second monitor, a proper desk – a medal for staying at home during the quarantine) and incorporate other unique essentials. Some employees might have their laptops ruined and need repair. It's important to talk with them and check if they have the necessary equipment.
For example, Shopify is giving its employees $1000 for them to buy the necessary supplies for their home-office. Not that you have to provide that amount of money to everyone, but you can check that all the employees have the essential home-office equipment.
Implement a Communication Strategy
If you run a business or manage employees, you know the importance of communication in a team. In virtual teams, communication is everything. Think of communication as the blood that carries oxygen to the organs. That is how important it is. It's kind of common sense; if you don't communicate, how are tasks appropriately done? How is the culture of a company able to grow? How are employees going to understand it?
If you manage a company with no experience in remote working, the first thing to do (once everyone has their resources and what they need) is to gather your employees (for example, in a video call) and talk to them.
In a situation like this, with all the fear created by the Coronavirus, the best idea is to provide information based on facts, not myths, and motivate everyone to adapt to changes – explain the WHY these steps are to be taken
If you are depressed or angry by what is happening, you can bet your team will have the same attitude. But if you keep a positive attitude, what's most likely to happen is that your employees will do their best while working from home. (Spoiler alert: They will be happier)
Also, it's fundamental to set clear communication guidelines for employees to know how to reach each other and on how the company is going to organize while working remotely. Make sure that employees understand how they are expected to communicate. For example, to establish that they can only send messages when other users are online, not whenever they want to. Or, to use a particular tool to talk only about urgent matters. The worst mistake you can do right now is to expect them to solve things by themselves. They have no clue what to do, and you, as the leader, need to guide them through the process.
But how to do all of this? Here are some tools you could consider using
Chatting Tools

Say goodbye to emailing, and hello to Slack! This tool is our top recommendation when it comes to instant messages. You can share photos, files, memes, gifs, videos—pretty much everything (even create channels about cute pets or fan clubs). From our experience, Slack is perfect for sending small messages, reminders, for asking someone a quick favor or even to do some brainstorming. There is a general channel where you can make an announcement for everyone to see. For example, in DistantJob, we use this channel to recognize a team member's achievement, to welcome a new member, or to send articles/videos that could be useful for everyone. Also, it works great as a virtual water cooler channel (For example, you can install the option in which a bot automatically pairs you up once a week to have a video call with a team member).
If you are not convinced with Slack, there are many other alternatives in the market, such as Bitrix 24 (We've tried it also, thumbs up), Google Chat Hangouts, Twist, Yammer, Azendoo, among others.
Video Conferencing Tools
If your company is working remotely, then video conferencing is a must. It allows you to create deeper connections with your team making everyone feel understood and involved in the company.

Our top recommendation is Zoom; this video conferencing software offers high definition video, extensive free option, record meetings, and various third-party integrations, among other great things. From our experience, Zoom is an excellent tool for meetings; you have a screen sharing option which is ideal for presentations or to show something in particular. We mostly use Zoom to discuss projects and for the daily briefings, in which each member of the team shares their tasks for the day and if they need help with something.
Other alternatives for video conferencing are Skype, Google Hangouts, ConnectWise, and TeamViewer.
Establish the Methods You Will Need While Working From Home
When you have cleared out how the communication channels are going to work in the company, you might need to readjust some tasks and goals you had before COVID-19. Gather with the managers and discuss the possible impact of Coronavirus in the company. Then create hard goals and plan while working from home. In other words, organize the best you can so that employees know what it's their job and how to do it.
Once you got the plan made, it's time to get things done. Many project management tools are excellent and help you keep organized everything. It's fundamental when managing a remote team to make sure everyone works and knows what to do. Not because you are working from home means you deliver a task whenever you want to. With these tools, you organize due days, assign tasks, and having everything under control without needing to check on your employees every two hours.
Our recommendations for you:

Basecamp is, without a doubt, our favorite project management tool. Considering we are a small company, it works perfectly for us. With this web-based software, you can create to-do lists, have an organized schedule, due dates, file-sharing, etc. From my experience, it has been a necessary tool when it comes to organizing future blog posts. It allows me to organize the dates of publication, establish upcoming titles, the content itself and related information (for example, research, studies, and statistics). Basecamp also has a feature where you can set to-do lists in which different members of the team have a determined task. Once someone completes their task, it automatically notifies the next person on the list to do theirs, making it an excellent teamwork booster tool.
Other great project management tools you might consider as well are Asana, SharePoint, Dapulse, Quip, or Trello. Keep in mind the size of your business or project. We have a more specific guide about project management tools in our blog. Check it out and clear your doubts.
Cloud Storage
The easiest and safest way to gather all documents and relevant information is by having cloud storage. Your employees will be able to share the materials they need with each other easily. When it comes to remote companies, cloud storages are fundamental. Why? Because it allows employees located in different parts of the world to access the same data.
Our recommendations:

G Suite is one of the best cloud offices you can have. By having your company's emails associated with Gmail, G suite allows you to share documents, presentations, schedule events, reminders, etc. And most important of all: Depending on the plan you want; you can have either 30GB of cloud storage or even unlimited cloud storage. Other excellent cloud storages are Dropbox or Microsoft's One Drive.
COVID-19 is Not the Only Virus You Can Get
Another common concern regarding remote working is how to keep all information and devices safe. Unfortunately, some websites, emails, links contain malware or viruses, so if your whole office is in one or two devices is fundamental to have them protected. Here is some vital advice to keep in mind regarding cybersecurity:
Install security software and encourage your employees to keep them updated
Some security software are:

For more information, you can check this 25 cybersecurity software guide.
Consider keeping everything in the cloud: Besides having the advantage of keeping data in a centralized location, it also eliminates the possibility of losing valuable information held in only one device. Why? Because of 2-factor authentication. Having passwords is always useful, but unfortunately easy for sophisticated hackers to gain access. However, the cloud gives you the option to have an extra layer of security by having 2-factor authentication. So first, a user needs to provide their password, but secondly, they need to give another piece of information (for example, the date of their parents marriage).
Keep your passwords safe and strong: Encourage employees to make strong passwords. Also, consider getting a password manager to fight cyberattacks and to never forget your passwords and keep them in a safe place.
Some password management tools:

1Password works perfectly fine for us; it keeps all of our passwords safe in a digital vault. However, other tool recommendations for you to keep in mind are Dashlane, KeePass, and LastPass.
Safe WIFI connections: You could even add this small but life saver advice in your company's guidelines. A lot of viruses are because of unsafe Wi-Fi connections (like the ones you get when you want to get Wi-Fi desperately)
Having the Tools Isn't the Same as Being Ready
You need to have patience and make time to familiarize with all these new tools. Most of them are extremely easy to use, but because they are new to us, it might look like they aren't.
Once you are an expert on them (which will happen in less time than you think) it is FUNDAMENTAL to set up training for your employees. Teach them the tools, how to organize, and how the tasks are going to be delivered. Teach them as if you were onboarding new employees. They might have no clue at the beginning, but it takes just a little time and effort before they become experts.
If you still have doubts about how to onboard remote employees, don't worry, we got you. Check out our 7 tips for onboarding remote employees.
Some Tips For Effective Remote Management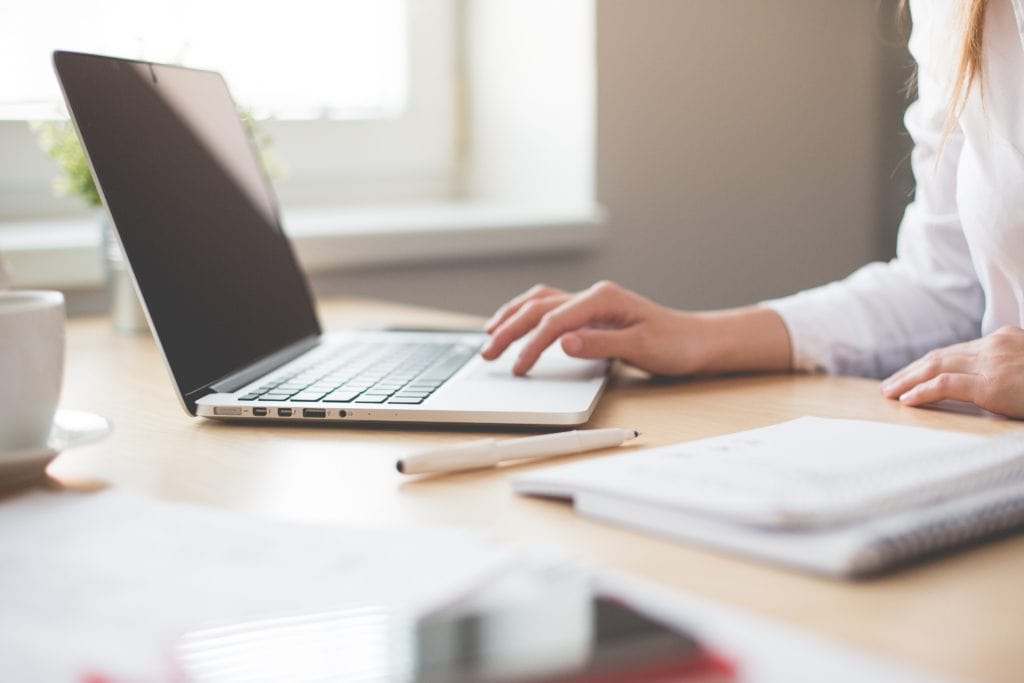 Time-Zones: If your team is in the same location, this is not a problem. But for example, if John went to Thailand on vacation, and can't return because of the quarantine, you need to establish a time zone with him to be connected at the same time and be able to have meetings.
Feedback: Sometimes, we need to hear negative comments to help us grow and improve, or positive comments to keep it up. Receiving and giving feedback in a remote team always helps to create a productive environment.
Have virtual water coolers: It's not always about work. To keep your employees engaged means to care about them, talk with them about their parents or the movie they saw during the weekend, or to brainstorm ideas for a project.
Regular team meetings: To check if someone needs help with a task or to see how the projects are progressing.
Trust your employees: Don't expect to have 100% control over everything. Trust that your employees will accomplish the tasks they have. Trust the management tools and the due dates.
Keep in Mind That…
No one is born knowing things; we all learn along the way. Coronavirus has made working remotely into a new challenge for many companies.
In DistantJob we want to help you as much as we can, so we encourage you to check our blog and podcast, there you will find all you need to know about remote working. We also offer you our ebook on Building and Leading Remote Teams for free.
And we will be providing free consultations regarding remote working during the Coronavirus outbreak given by Mercedes Rodriguez-Sanday, DistantJob's Account Executive. Click to book 45 minutes with her.
And of course… Feel free to ask us for any help! Reach out on Twitter @distantjob, we are always active there!