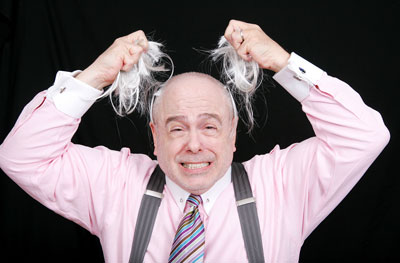 If you're trying to hire a new information technology specialist, you're not going to like these results from a survey bySmartRecruiters:
52% of people who are supposed to hire new personnel are leaving jobs unfilled
55% of companies take at least two months to find the right job candidate
Almost 50% of employers have elected to hire someone who is "just good enough" rather than take the time necessary to find the ideal candidate
In short, companies are having trouble finding the right people for certain jobs. And because IT employees don't exactly grow on trees, this problem is magnified when a company is trying to fill this type of vacancy. Furthermore, this issue isn't going away; the United Kingdom, for example, is projected to require another 300,000 IT workers by 2020.
If you are struggling to find a qualified IT specialist who meets your company's needs, you're not alone. Here are some tips on where to start looking:
Your freelancer pool. If you already have part-time or freelance personnel working in an IT capacity for your company, it can't hurt to ask whether one of those freelancers would like to come on board full-time. After all, people's needs and goals change; if one of those individuals does want to join your team, you won't have to repeat the normal onboarding process.
Your current staff. Ideally, most companies like to promote from within. But if you want someone to truly excel as an IT specialist, you'll need to map out a training regimen so current employees can learn what they need to know. If you throw someone into the position without any guidance; he or she is likely to fail – and you're right back where you began.
Social media/job sites. The SmartRecruiters survey indicates that 47% of job candidates would be more likely to apply for a position if an application requires little more than sending a link to an online social profile instead of churning out personalized cover letters. Just be sure you have the time and/or patience to weed through the hundreds (thousands?) of online applications you're likely to receive.
Other companies. Of course, you can actively or surreptitiously recruit IT talent that is already employed elsewhere. Most companies do this with headhunters who can exercise discretion when seeking talent. But you might have to be prepared to pay top-dollar to lure a qualified candidate away from his or her current position.
Schools.Thanks to low entry-level salary requirements, hiring recent college or technical school graduates may be enticing. These individuals also tend to be highly motivated and willing to learn new skills. But if the duties of your IT position leave little or no margin for error, then letting a new hire learn on the job could have disastrous results for your company.
Remote recruiters. These few and very specialized agencies combine the stability of hiring a full-time worker with the access to a much larger applicant pool. Imagine finding the perfectly qualified individual at a fraction of the human resources costs of traditional employees, that's a solution more and more SME's are opting for when looking for the ideal fit.
If you're interested in learning more about remote recruiting, check out DistantJob. DistantJob's recruiters screen, test, and identify highly-skilled IT personnel that will satisfy your employment requirements and share your company's values. For more information, visit DistantJob.com.